Quacks Fly Together: FBI reveals a network of Texas pseudo-doctors
Miracle seller Lawrence Stowe may not be in the mainstream of Texas stem cell research, but his case could signal the feds' growing interest in the state.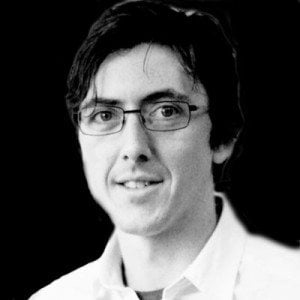 CBS' 60 Minutes had its way with Lawrence Stowe in April 2010, catching the Dallas-based stem cell therapy salesman on hidden camera, promising miracle cures for Lou Gehrig's disease, Parkinson's disease and multiple sclerosis. His treatment, said experts on the show, was both very expensive and completely bogus. Stowe disagreed.
The FBI did not. It took a little while, but in an announcement last Wednesday, investigators said Stowe is on the run from a federal warrant for his part in a cross-state stem cell trafficking scheme that also included two South Texas men—another doctor hawking stem cell therapies and a Del Rio midwife who convinced new mothers to donate their umbilical cords "for research," then sold them to a lab in Arizona.
The arrests come at a touchy time for legitimate stem cell researchers—and their political and financial backers—who hope to make Texas a worldwide leader in stem cell research. There are people in Texas hoping to make real scientific progress with stem cells, but last week's arrests are a little farther afield, with a load of fantastical claims about miracle therapies to cure otherwise untreatable troubles.
For starters, says the indictment against Stowe (you can read the whole thing here), the doctor isn't licensed to practice medicine anywhere in the United States. His PhD is in chemical engineering, and he was a researcher at Mobil Oil in the '80s before taking his talents to the frontiers of modern medicine.
The allegations against Stowe go on to say that, through his nonprofit Stowe Foundation, he lied to customers by suggesting his stem cell treatments had been approved by the U.S. Food and Drug Administration (they're approved only for a very narrow set of conditions), and that the tens of thousands of dollars he charged would just be donations to his foundation.
Stowe's network in Texas included Francisco Morales in Brownsville—who was arrested last week—and a lab in College Station where Stowe sent blood to be cultured. Stowe and Morales allegedly sold patients on mystery vitamins and SF-1019, a goat's blood drug that's also been a recent FDA target.
As 60 Minutes noted, Stowe wasn't too discriminating when it came to promoting miracle cures. Witness his lengthy Q&A on the benefits of EON Water—recommended for the chronically ill, the overweight, the old, the young and even great in iced tea!
In fact, his network of pseudomedical associates even included Dr. Rolando Arafiles, the man whose sloppy, dangerous work in West Texas, and across the state, Saul Elbein detailed in a pair of Observer features earlier this year. Arafiles is still listed as medical director at Stowe's now-defunct BioTherapy Clinics of Texas in Fort Worth. (Its site is still live, hosted, for some reason, by the conservative Dallas-Fort Worth talk-radio station WBAP.)
"Together, with Humanity in mind, we can solve the puzzle and accomplish great things!" the site trumpets. It promises a "whole body approach to treatment." Other medical personnel include a chiropractor, a hypnotist and a veterinarian who shares Stowe's enthusiasm for stem cells, and was once sanctioned for fatally botching a hysterectomy—his feline patient, Itty Bitty Kitty, died hours after he stitched her back up with two gauze pads left tucked inside.
Which is all just to say, Stowe does not appear to be in the mainstream, even among Texas stem cell boosters. Still, the FDA's interest in stopping his work could have implications for those supporting a more scientifically sound approach to developing stem cell therapy.
Once the details trickled out about Gov. Rick Perry's controversial stem cell injection this summer, the journal Nature previewed a likely showdown brewing between Texas and the federal government over regulating stem cell therapy. While Texas was running, syringes blazing, into a cancer-kickin' M.S.-bustin' better tomorrow, the FDA was already, as the journal wrote, "flex[ing] its regulatory muscle."
"There's some clinics that are just outrageously claiming cures for schizophrenia, ALS" and other diseases, says Kirstin Matthews, a science and technology policy fellow at Rice University's Baker Institute, but then again, "there's good research and there's some proven treatment for stem cells."
She points out the FDA has already asked the courts to for cover to regulate stem cell treatments at a clinic in Colorado, to make sure whatever advanced stem cell treatments are developed, they've still got to be federally approved. That company, Regenerative Sciences, Inc., told the FDA to bring it on, and sued them right back.
As long as he remains on the run, Stowe isn't in much of a position to challenge the FDA's right to regulate his therapies—which could help the feds stake out their turf in Texas' stem cell labs.