Alpine Synthetic Drug Case Ends in Plea Deal for Purple Zone Owner
Reason magazine features Purple Zone case in documentary alleging affair between shop owner and prosecutor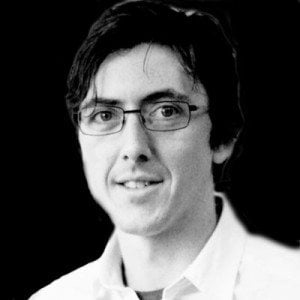 Back in July, the Observer featured the story of the Purple Zone in Alpine, a smoke shop near the Sul Ross State University campus that's been raided repeatedly by local and federal authorities.
The cases resulting from those raids sat on the leading edge of the war on drugs—from a federal task force cracking down on narcotics near the border to a small-town prosecutor on a crusade against synthetic drugs. But there was also a major problem with the cases: Though the potpourri products seized from the Purple Zone did test positive for chemicals Texas has banned, they weren't illegal at the time of the raids.
The trials of Purple Zone owner Ilana Lipsen and—for reasons that charging documents never made clear—her mother, who occasionally visits the shop, promised a dramatic showdown in a West Texas courtroom this fall.
That's where our story ended, but in late September Lipsen pleaded guilty to a state charge of felony drug possession. The federal charges against Lipsen, stemming from a dramatic multi-agency raid in May, were dropped, and Lipsen's record will remain clean if she completes 10 years' probation. The charges against her sister and mother were dropped as well.
To other rural prosecutors trying to pursue expensive synthetic drug cases on a limited budget, this was probably a predictable end. Lipsen can move back to Houston, where she grew up, and escape the constant scrutiny of small-town law enforcement. But closing these cases also means plenty of big, strange questions will remain unanswered.
We'll never know how Brewster County District Attorney Rod Ponton would make the case for convicting Lipsen of possessing drugs that weren't illegal at the time. Nor will we hear a full accounting for the two wildly differing accounts of the violent federal raid at the shop in May, or for why Lipsen's conditions of release from jail required her to publicly recant her complaints to the press.
But a few weeks ago, Lipsen's story did get a full airing for a national audience, when the libertarian magazine Reason featured her case with a story irresistibly headlined, "Sex, Spice and Small-Town Texas Justice."
Anthony Fisher's story, and an accompanying 10-minute video, place the Purple Zone raid in the context of the national law enforcement build-up, tracing how a place that "evokes the Texas libertarian ethos of a quiet, safe town where you can expect to be left alone" became a stomping ground for "body armor-clad agents of the state."
Late in the story and video (you can watch it below), Lipsen suggests Ponton's fixation on her shop is rooted in personal jealousy, because she rebuffed him years ago after a one-night stand. In a response to Reason, Ponton called that allegation "a blatant lie." (He issued a 10-point rebuttal to the story, to which Fisher replied here.)
Fisher's story also includes a telling segment with Scot Erin Briggs, former managing editor at the Alpine Avalanche, describing just how toxic this story became around Alpine shortly after the federal raid, including an unhappy visit from the DA, then pressure from her bosses to give extra credence to the feds' version of what happened in the raid.
According to Briggs, Ponton visited her at the Avalanche's office saying "I'm not here to threaten you." He added that local law enforcement did not appreciate the article and "we don't consider [the Lipsens] a credible source." He also scolded her for not grasping how bad "spice" is. Briggs offered to have Ponton write a letter to the editor, which she promised to publish. Ponton declined and told her that he had contacted the paper's owner.

Shortly thereafter, Briggs says the paper's owner told her that while her facts were sound, "her tone was all wrong."
But as Briggs goes on to explain, "The job of a local paper is to get at the truth the best we can, not be the voice of those in power."