Protest Greets Teachers at Annual Charter School Conference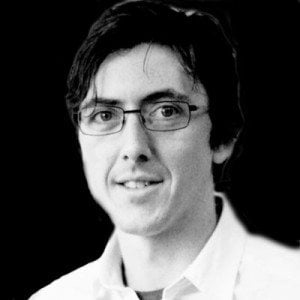 Hundreds of charter school leaders and teachers are in Austin today for the Texas Charter Schools Association's annual conference, where they'll share notes from the front lines of education reform. Many of the administrators here are school leaders convinced their ideas will help turn around a struggling school system. The teachers are smart folks who put in long hours for their students.
So imagine their surprise Monday afternoon when they arrived at the Austin Convention Center and were greeted by a couple dozen protestors. "No more Walmart schools," their signs read, and "Keep public schools public." The demonstration was organized by Occupy Austin ISD, an offshoot of the local Occupy group that's kept the heat on the Austin school district for agreeing to hand over two neighborhood schools to the charter organization IDEA Public Schools.
Anger over the way the district handed those schools to IDEA helped unseat a handful of Austin school trustees last month. On Monday night, the new Austin ISD board considered reworking its agreement with IDEA. Mike Corwin, a veteran of the Occupy Austin camp who organized Monday's protest, said that while charter schools continue to expand in Austin, he was encouraged by the local outrage over that deal.
Corwin and other Occupiers shared concerns with teachers and retired teachers at the protest, that charters are siphoning students away from neighborhood schools, drawing an unfair funding advantage from groups like the Bill and Melinda Gates Foundation, and benefiting from misleading P.R. campaigns at the expense of traditional public schools. "There's a lot of confusion about charters," Corwin said, "and it's not by accident."
The conference-going crowd Monday was slim—just a few work sessions were scheduled for the first conference's first day. While the Occupy crowd passed around protest signs at the convention center, the charter group's all-day golf tournament was just wrapping up at southwest Austin's Grey Rock Golf Club.
Those who did run into the protest were generally amused by the prospect of their work being protested. Some agreed they didn't like the sound of IDEA's deal in Austin, at least the way the demonstrators described it. David Dunn, executive director of the Texas Charter Schools Association, stopped by to share a light-hearted chat with Corwin and other protesters—he wasn't used to being the one protested against, he said.
But discussions broke down at the convention center just like they do in major policy debates and online comment threads—friendly as they were, the two sides were speaking different languages. The protesters complained charters hurt public schools; "But we are public schools," charter teachers said. Protesters complained charters get a funding advantage—along with money from the state, they get millions from philanthropies. The charter school crowd said they get even less than traditional schools, because the state doesn't fund their school buildings.
At one point a town car pulled alongside the protest, and a window rolled down. "What's a 'Walmart school'?" asked a confused woman in the passenger seat. It's an out-of-state charter organization, someone explained, that comes into town and pulls students away from the local public schools. "Well, I don't know any Walmart schools," the woman said, and then let out a pretend cackle. "I work at a charter school!"