Legal Loophole May Have Helped Houston Attorney Allegedly Defraud Immigrants
Prince Ucheche Nwakanma has been the subject of lawsuits, and an investigation by Univision, claiming he defrauded clients at his immigration law practice.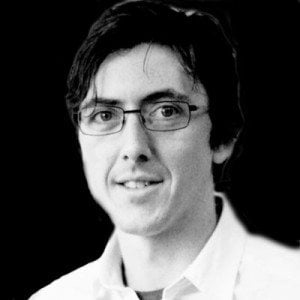 A version of this story ran in the December 2016 issue.
If you needed an immigration lawyer in Houston in the last few years, there were plenty of reasons that hiring Prince Ucheche Nwakanma might have seemed like a good idea: the half-hour infomercials on Spanish-language radio, his selection as one of Houston's "Top 50 Black Attorneys," and even the photos in the Prince and Associates lobby of Nwakanma alongside George W. Bush and Barack Obama.
It would have been easy to miss the string of lawsuits from former clients who claimed Nwakanma took their money to help them get a work visa or fight a removal case, then did nothing while they lost their jobs or got deported. And if you suffered a similar fate, you would've found nobody in Texas who could help.
A Houston woman named Cristina Ceja told the Observer that her two sisters paid Nwakanma thousands to handle their husbands' cases, then learned from immigration officials that he hadn't submitted paperwork they'd paid for. "Had he filed the paperwork when he was supposed to," she said, "maybe they would not have been deported." Ceja said Nwakanma promised to sue her family for defamation if they went to the press.
In July, Univision aired an investigation that found a dozen victims who had lost a total of $80,000 to Nwakanma's firm. In an email to Univision, which began with a threat to sue the network, Nwakanma dismissed the complaints as the "collaborated efforts of one or more Hispanic attorneys who have incited my clients to revolt against me due to jealousness." The legal system, he wrote, offers plenty of recourse for clients who feel they've been wronged.
But when his clients go to the State Bar of Texas, they learn that Nwakanma is out of the group's reach because he isn't even licensed in Texas. A quirk of the U.S. immigration system allows attorneys to practice in an immigration court if they have a license from any state. Since 2003, Nwakanma has practiced law in Houston with a license from Kansas. As it turns out, working hundreds of miles from regulators can have its advantages.
"He doesn't have a Texas license," said Stan Hazlett, disciplinary administrator for the Kansas Supreme Court. "[The State Bar of Texas] has no jurisdiction over him."
It's not clear how common this problem is, but Kansas investigators faced a similar situation in 2015, when the state disbarred an immigration lawyer named Mary Yehlen Brooks after years of complaints from her clients in California. Kansas court investigators have urged reforms to keep immigration attorneys' oversight closer to where they practice.
Hazlett said the distance to Houston, and the fact that many of Nwakanma's clients don't speak English, prolonged the state's investigation, which began in 2013. The disciplinary board submitted its final report in October, with a recommendation that Nwakanma be disbarred. The Kansas Supreme Court could finalize that decision in the coming months.
Hazlett's office is probably just getting started with Nwakanma, however, because it also oversees a client protection fund to reimburse people who've been cheated by lawyers licensed in Kansas. Hazlett wouldn't say how many claims his office has received from Nwakanma clients, but each one will require its own investigation.