Pipelines Trump Private Property Rights in Texas 'Fracking' Boom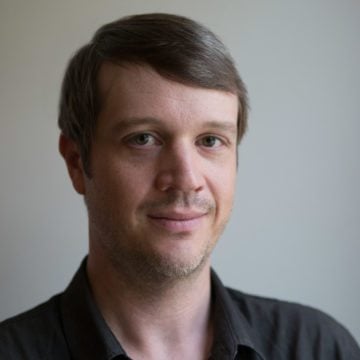 In Texas, private property rights rank up there with high school football and BBQ as sacrosanct elements of the state's national identity.
Or at least in theory.
In reality, private property rights are chucked aside all the time in the service of big business. Consider, for example, the emerging conflict between landowners and pipeline companies in North Texas' frack-happy Barnett Shale and South Texas' booming Eagle Ford Shale.
State law basically allows operators to condemn property and build pipelines wherever they want — next to homes, businesses, schools, churches, etc — with very few exceptions. Eminent domain is generally thought to be an instrument of government but where gas pipelines are concerned, for-profit entities can wield the power to take property all on their own. That's nothing new.
Until recently, the issue just kinda bubbled beneath the surface as new pipelines have typically been located in rural areas. Now that's changing.
Last December, I documented how folks in suburban and urban Fort Worth are grappling with their limited ability to keep new pipelines out of neighborhoods. I largely focused on the safety issue — as in, is it such a good idea to put high-pressure pipelines carrying explosive gasses near homes and schools?
Now this week the Fort Worth Weekly looks at how pipeline operators can devastate people's property values. Reporter Peter Gorman highlights a man whose land near DISH, Texas has been chopped and screwed so many times by pipeline easements that it's good for nothing but horse pasture.
One salient piece of the story, apropos of the Perry presidential campaign, is this forgotten piece of recent history:
The worst part, Paul said, is that a solution was offered by the Texas Legislature in 2009. "There was a bill passed by both houses that was put on Gov. Perry's desk that would have permitted gas pipeline companies to use public rights of way — like [the state highway department's] — instead of private property. And Perry vetoed it."

"That bill, authored by Wendy Davis created quite a dustup," said Jim Bradbury, a prominent Fort Worth eminent domain lawyer, "because [the Texas Department of Transportation] had made an internal decision that gathering line companies did not have the right of eminent domain. They didn't want those lines in their rights of way. So the dustup was between the pipeline companies and TxDOT."

Perry did sign a second bill that allows pipeline companies to lay pipe across roads, railroad rights of way, canals, streams, and municipal streets. The difference in the two bills, Tillman said, was that Davis' bill would have given some protection to towns and cities. The second one, he said, "more or less screwed municipalities and didn't affect state rights of way very much at all."

"You know what those pipeline companies cost me? Everything," Paul said. "I can't build on my property, and I can't sell it, which means I can't afford to move. If everybody in Texas knew what these companies could do and what they will eventually do to you, there would be a revolution."
In his official veto statement of Sen. Davis' bill, Perry said that while he agreed that her legislation "would provide a benefit to communities and reduce the impact on private property owners," it conflicted with the other bill that "accomplishes the same objectives statewide."
In any case, the Legislature and Gov. Perry haven't exactly jumped on the bandwagon of curbing the power of pipeline operators, which are often just shell subsidiaries of major gas producers like Chesapeake Energy or XTO. Gorman writes:
It's a fight even wealthy people can't generally afford.

"Pipelines are very profitable. Gas producers make a ton of money from them, or at least they get to keep all their own money, which comes to the same thing," Sodd said. "And stopping them? Just remember that they have the lobbyists, they contribute to political elections, and they're sacrosanct here in Texas."
However, a recent court case may shift the balance of power somewhat. A South Texas jury awarded a family whose ranch was crossed by a pipeline $600,000 on the basis that the pipeline, owned by LaSalle Pipeline, diminished the value of the land. Reports the Houston Chronicle:
If the Texas Supreme Court upholds the jury award, attorneys say it would reinforce the right of landowners to testify in court about the value of their own property, and could ensure that pipeline companies pay something for the diminished value of the so-called "remainder" property that isn't taken under an easement.