Perry's Homegrown Disaster Capitalism
Perry's not a racist; he's a crony capitalist who rarely passes up an opportunity to help his friends.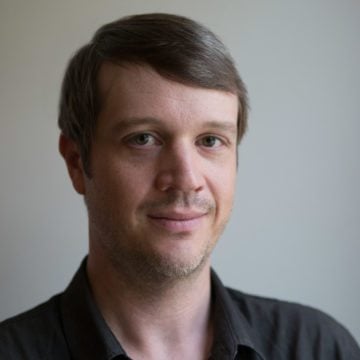 This story certainly doesn't have the panache of, say, a racist hunting camp name but it probably says a lot more about the governor's raison d'etre. Perry's not a racist; he's a crony capitalist who rarely passes up an opportunity to help his friends.
Case in point: The Austin American-Statesman reported yesterday that an engineering firm connected to Perry has botched a portion of the state's $3.1 billion disaster recovery program meant to help people and communities hammered by hurricanes Ike and Dolly over three years ago.
The upshot of the story is that the company, HNTB, has barely made a dent in rebuilding infrastructure in storm-battered areas, instead squandering 92 percent of the first round of money on administrative costs. Worse, it's unclear how the company, which has numerous ties to Perry, got the contract in the first place. The feds are pissed and the General Land Office, which recently took over from the woefully unequipped and now-defunct Texas Department of Rural Affairs, has yanked HNTB's contract.
If corporations are people — like the Supreme Court seems to think — then HNTB and Perry are BFFs.
Almost all of the firm's business is with public agencies, said Wendorf, and during Perry's administration its presence in Austin has grown.

[HNTB] was the principal consultant for Perry's first — and largest — pet project as governor, the proposed $184 billion Trans-Texas Corridor, which succumbed to widespread public opposition in 2010. Since 2008, the Texas Department of Transportation has paid HNTB $109 million for engineering consulting services, according to records with the state comptroller. Ray Sullivan, communications director for Perry's presidential campaign, has been a lobbyist for HNTB.

The firm is one of 139 major "crossover donors" identified by Texans for Public Justice who have contributed substantial sums to Perry and the Republican Governors Association, which Perry has twice chaired. According to campaignmoney.com, HNTB and its executives have given more than $500,000 to the association, which has sent $4 million to Perry's political campaigns.

[…]

Exactly how HNTB was chosen is not clear; because its contract was for professional services, it was not subject to a bid process. State records show the firm was paid $45 million under the contract before it was canceled.

Counting a $3 million contract with the land office for post-Ike debris removal and an earlier $8 million contract with the Department of Rural Affairs for assessment of hurricane damage, HNTB has earned $56 million for its hurricane-related services to the state in the past three years.
The Statesman story actually just grazes the surface of how dysfunctional and politicized hurricane recovery has been during the Perry administration. I've been following the story since Hurricane Rita ravaged southeast Texas in 2005. For some of the victims, the endless delays, red tape, misallocation of funds and Rube Goldberg-like recovery process has been a bigger disaster than the destruction wreaked by the storms.
The cardinal sin of Perry's approach to hurricanes Ike and Dolly recovery was putting the tiny, now-defunct Texas Department of Rural Affairs and HNTB in charge of the process, critics have said for years. But there was of course a political upside for Perry. As I wrote for an Observer cover story in February:
Though Ike hit coastal urban and semi-urban areas the hardest, Perry put the relatively obscure Texas Department of Rural Affairs in charge of the $3.1 billion in federal aid, an amount more than 25 times its annual budget. Created in 2001 by the Texas Legislature, the agency's primary function is directing federal grants to rural communities. Just five years after its creation, the Sunset Advisory Commission recommended abolishing the agency and transferring its duties to the state Department of Agriculture. The rural affairs agency had failed to "meet many of the Legislature's expectations to help strengthen and coordinate services to rural Texas," the commission said. Now it was being given a huge, expensive and complicated task.

Rural Affairs initially proposed to base the distribution of funds not on actual, on-the-ground damage assessments performed by FEMA inspectors, but rather on weather data—wind speeds, for instance, and high-water maps. No other state had ever done this. And for good reason: Weather data can't accurately tell you where the most damage occurred. "You're essentially weighing damage to an empty field in the same way as damage to a block and a neighborhood," says Madison Sloan, an attorney with Texas Appleseed, an Austin-based advocacy group.

The result was a massive shift of money away from the densely populated Houston-Galveston area to rural East Texas, which suffered much less damage from Ike.

This system had a political upside for Perry. The program "insulates the governor from making any politically sensitive decisions," Henneberger told the Observer in an interview last year. "He can simply point to the locals and say we gave them the money, blame them. … This is all about dodging responsibility."

Critics also accuse Rural Affairs of shortchanging low- and moderate-income folks in favor of expensive infrastructure projects desired by local politicians. "It's hard to get away from the fact that the weather model spread the wealth considerably more than if you looked at where the actual damage occurred," says Joe Higgs, an organizer with Gulf Coast Interfaith. "Nothing wrong with that if it's a stimulus program or it's a general renewal Texas program, but the money wasn't given to Texas for that. It was given to help people recover from the devastating events of hurricanes Dolly and Ike."
The last time I checked, in July, just 300 homes had been rebuilt or fixed up since Ike — a measly 9 percent of the goal for Round 1 of the program. And, remember, three years have passed since Ike and Dolly made landfall.
The problem with disaster capitalism, other than the general rankness of profiting from people's suffering, is that it simply doesn't work well. Earlier this year, I spent 3-4 days in Galveston and Bolivar Peninsula talking to people about the painfully slow pace of recovery. For some, hope for community survival was slipping away as government and corporate bureaucracies failed. One woman, a proud Bolivarian, described it this way:
"What will be eliminated is those of us at the bottom who were barely able to be property owners, who worked our whole lives for that dream of living on the coast—that's who's going to be eliminated."