Perry, Dewhurst: Drug Test the Unemployed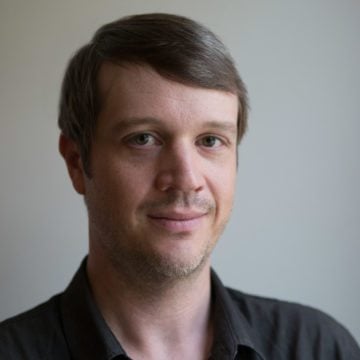 The 83rd Texas Legislature doesn't officially kick off until January 8. But bill-filing season began yesterday, offering us an early, albeit very incomplete, glimpse at what may lie ahead. If the Texas Legislature is the national laboratory of bad ideas, our elected officials have been busy cooking up an unholy concoction of legislation.
Today Gov. Rick Perry and Lt. Gov. David Dewhurst lent their support to legislation that would require drug tests for people who apply for welfare and unemployment benefits.
Such legislation gets filed every session but rarely goes far beyond a committee hearing even with a GOP supermajority in the Texas House in 2011. Perry and Dewhurst's imprimatur effectively pushes this far-right idea closer to the mainstream and signals that Texas' two top officials will probably double down on a tea party agenda this session.
"Texas taxpayers will not subsidize or tolerate illegal drug abuse," Perry said at a news conference today. "Every dollar that goes to someone who uses it inappropriately is a dollar that can't go to a Texan who needs it for housing, child care or medicine. Being on drugs makes it much harder to begin the journey to independence, which only assures individuals remain stuck in the terrible cycle of drug abuse and poverty."
I can't recall Perry ever showing much concern for drug addicts. Perry, for example, has been a long-time opponent of needle exchange programs, which allow drug users to get clean needles. Such efforts have been shown to reduce drug use, gets addicts into rehab and decrease the rates of hepatitis and HIV/AIDS infections. Legislation authorizing needle exchanges has been authored and championed by state Sen. Bob Deuell, a Republican doctor. Texas is the only state that has an outright ban on needle exchanges.
Is there a crisis of drug users receiving welfare or unemployment insurance? Probably not. Florida has tried it and the results are fairly predictable (at least if you don't traffic in Rush Limbaugh-style stereotypes about poor people): In the Florida experiment, only 2.6 percent of applicants for Temporary Assistance for Needy Families (aka "welfare") tested positive for drugs, mostly marijuana. Because the state largely bears the cost of the tests, it ended up costing Florida taxpayers money. No reduction in caseload occurred either.
The Texas bill, authored by state Sen. Jane Nelson (R-Flower Mound), also punishes kids for the sins of their parents. Her Senate Bill 11 lists "an applicant applying solely on behalf of a child" among those who must be drug-tested. Sorry, kiddo, maybe you should've told your mom not to smoke that joint.
Perry and Dewhurst actually want to go further than Florida. They want to test the unemployed, a slice of the population that tends to be more middle-class than welfare recipients. It's important to note that in Texas you can't collect unemployment if you were fired with cause, including because of drug use.
"These are Texans who had a job and they lost the job through no fault of their own," said Scott McCown, executive director of the liberal Center for Public Policy Priorities. "They didn't lose their job because of a drug problem."
There's an odd kind of Big Government paternalism at work too.
"A factory worker who gave 30 years of service to a company only to see it go belly up or a schoolteacher who lost her job because of billions of dollars in state budget cuts should not have to pee in a cup to get help with the transition to their next jobs," said AFL-CIO President Becky Moeller.
There are big issues to deal with this session but already Perry and Dewhurst are lost in the weed.