One Thing Perry Gets Right In His Battle With the EPA Over Ethanol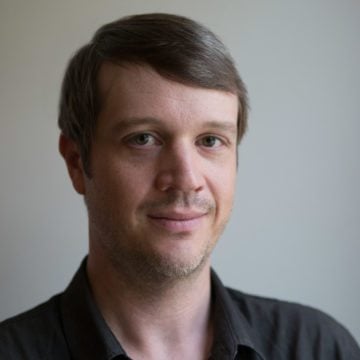 Like the proverbial broken clock, Rick Perry is occasionally right, even if his motives aren't exactly pure. Sometimes it all comes together: the cronyism, the states'-rights belly-aching, the (situational) concern for federal subsidies, and bad ingredients turn into a decent dish.
In August, Perry joined several other governors in asking the Environmental Protection Agency to grant a partial waiver from the Renewable Fuels Standard, the federal mandate requiring that ethanol, which is mainly derived from corn, be blended with gasoline. The policy has managed to survive an onslaught of opposition groups whose objections range as widely as their politics: environmentalists, anti-hunger activists, foodies like author Michael Pollan, organic farmers, libertarians and anti-tax crusaders such as Grover Norquist.
In the letter to EPA Administrator Lisa Jackson, Perry called the ethanol mandate a "well-intentioned effort to move our country toward energy independence" that has "done much more harm than good."
Noting that more than 40 percent of the nation's annual corn crop is essentially burned in vehicles while corn prices have reached a record high, Perry wrote, "Not only is it driving up grocery prices for all families, it is also putting increasing strain on businesses."
In mid-November, the EPA rejected Perry's request, writing that requirements for waiving the standard had not been met. The waiver, the EPA said, would have "little, if any, impact" on food prices. However, a Texas A&M study posited that even if one-quarter of the rise in food prices is linked to corn ethanol, that would have cost Americans $40 billion in the past four years. For the global poor, the impact is potentially even more severe. The U.S. is the largest exporter of corn in the world, and when American farmers plant corn instead of grains or other crops, or divert corn from hungry mouths to the internal combustion engine, people in nations like Mexico or Syria pay more for food.
Perry's request was a reprise of 2008, when he called on President Bush to suspend the ethanol mandate. However, as ever with Perry, a big donor lurked behind the scenes. The Houston Chronicle reported at the time that his demand letter stemmed from a closed-door meeting with East Texas chicken magnate Lonnie "Bo" Pilgrim, who owned Pilgrim's Pride. Chickens in the industrial food system are fattened largely on corn-based feed, a major cost for growers.
Six days after that meeting, Pilgrim donated $100,000 to the Republican Governors Association, then chaired by Perry. Pilgrim's Pride filed for bankruptcy in December 2008, blaming, among other factors, high feed costs. (Pilgrim's Pride came out of bankruptcy in 2009 and was sold to a Brazilian company.)
Bo Pilgrim is history, but there are still plenty of powerful interests around to persuade Perry. And if their arguments don't work, maybe their dollars will. Livestock producers and poultry interests have donated more than $718,000 to Perry since Jan. 1, 2009, according to Texans for Public Justice. Oil and gas interests, some of whom oppose subsidies for ethanol because it reduces the amount of oil consumed, gave Perry $5.6 million during the same time period.
You gotta give Rick Perry credit: He is one politician who puts his mouth where the money is.