Observatory Podcast No. 3: Mr. Eubanks
Roy Eubanks' neighbors thought he was a harmless, yarn-spinning old so-and-so. Nobody realized he had a violent past — until a young woman turned up dead.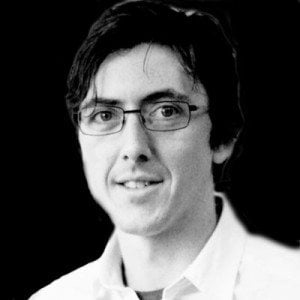 More on the story told in this episode:
***
Transcript:
JOYCE BOX: Do you understand the rights? Do you wish to speak with me without an attorney being present?
EUBANKS: Yeah.
BOX: Well, we need to get all this done. Just sign it right there.
EUBANKS: Hah…
BOX: That's alright, take your time.
EUBANKS: I ain't wrote that in so long…
BOX: We never did go over your name. What is your full name?
EUBANKS: Roy Eubanks. Roy—
BOX: Tell me what your real name is.
EUBANKS: Wait a minute. Joe Louis. Joe then Louis and then it's…
BOTH POLICE: Is it Miller? Miller?
EUBANKS: Yeah, that's it.
CHUCK BITTNER: OK.
From the Texas Observer, I'm Patrick Michels and you're listening to Observatory: True stories of life in Texas.
When a crime resurfaces from a long time ago, and the blame falls on somebody you wouldn't expect, it's easy to feel conflicted. Imagine learning somebody you've known all your life is a wanted murderer. That they've been running from the law, living under an alias for decade. You wonder who's for real, the murderer or the friendly neighbor? That was the question people faced two years ago in the East Texas town of Mineola. Most trusted their instincts about the man, to believe we all deserve second chances. But for a few people in town, the news only confirmed the deep suspicions they'd been holding onto for years.
For 30 years, Roy Eubanks was a well-known guy in Mineola. He was a church deacon, he served on city commissions. After the Oklahoma City bombing in 1995, a shop owner in town went around recruiting local leaders in Mineola to go and lay a wreath at the bomb site — Eubanks was one of them, the only black man on the delegation. He carried the town's wreath down the blocked-off streets. He went by "Joe," nobody knew why, and his past was generally a little mysterious. But that didn't bother anyone. They say he was so kind and gentle. Always helping somebody. He cooked meals for the food bank. And if you needed a handyman, he'd do the job cheap — really cheap.
BURRELL: You name it. If they didn't have the money, he did jobs for people that, if you called a contractor to do it, it was going to cost thousands of dollars. Mr Eubanks did it for hundreds. Four, five hundred dollars, he'd go in there and redo the whole room for them.
That's Mark Burrell, who used to work with Joe. He says when you hired Eubanks, you got what you paid for.
Eubanks might put up wood paneling with a big cut across the middle. Mark says he insisted on using 16 penny nails, 3-and-a-half inches long, for any job at all. One time he re-plastered a ceiling so heavy it caved in overnight. Sometimes it got dangerous.
BURRELL: James Jackson, we were doing his kitchen. Told him, you got the gas turned off? 'Yeah.' OK. Move the stove over. You sure the gas off? 'Yeah.' OK. He reaches back there and he cuts the damn gas pipe and man all of a sudden I hear this sshhhhh-BEW and I see this flame, that pipe is just like a flame torch, just — shit that's natural gas. I come out that door and boy I hauled ass up the road. I got up there and turned and I heard him screaming, "Mark, come back you can't run off!" "Hell no, you cut through a gas line, you're lucky we didn't get killed."
They'd drive around to jobs in small towns from Mineola to Tyler. Mark would try and convince Eubanks to let him drive, but most of the time it didn't work.
BURRELL: Had an old blue Chevy truck that had the doors on the side you could raise up and put the tools in. An old work truck is what i called it. Floorboard of the truck was gone. If you're driving it, you better hope like hell you're going up a hill so you can stop because it didn't have brakes. Drivin' down the road and he's sittin' there. 'Uh Mr Eubanks, we got a turn coming up.' Oh yeah yeah, he'd start pumping the brakes. 'You got a trailer back there loaded down.' He goes to turn and the truck just sliiiides on off in the ditch.
And sometimes the cops pulled them over while Eubanks was driving. It was the only time Mark saw him look worried.
BURRELL: Like I'm saying, he didn't do much to bring attention to himself. Other than when he'd get pulled over he'd get real nervous and he'd get to shaking real bad. He's reaching for that wallet and he's trying to find that right driver's license.
Mark says Eubanks had a few ID's. They each had different birth dates and very different photos. One day when they got pulled over in Oklahoma, he remembers him shuffling through them in front of a cop, who was like, sir, you can't have all of these. He couldn't believe it, but the cop let him go.
Eubanks lived in a light brown house with red trim that used to be a corner grocery store. The shelves were gone, and it was wide open inside. There was a big kitchen, lots of room for people to hang out. He and his friends would play pool over there late into the night. Mark says it was like a second home. Night after night, they'd listen to Eubanks' stories. He talked some about his daughters in Pennsylvania, but he didn't seem to be in touch with them. Most of his stories, you couldn't believe anyway.
BURRELL: If you said you climbed Mount Everest, he would tell you he climbed it 10 years ago in shorts.
There was his time as an instructor at West Point, his years living in Mexico, his friends in the Philly Mafia.
BURRELL: His stories were just so out there that you have to sit there and like wow, you actually catch yourself listening to them. like wow, this man, he's entertaining, i like being around him. The stuff he says is just far-fetched, can't be true. But he truly believes it. The way he talks, he'd get goosebumps talking about it and this man really believes what he's saying. The more I look back on it now the more I think Mr. Eubanks was slowly revealing himself.
Mark's sisters hung out with them too, and for a while, Eubanks dated Mark's sister Selina. It was the late '80s, early '90s. Eubanks was 56 and Selina was 28. The two lived together briefly, but by September 1991 she had moved out to her own house. They were both dating other people by then, but still socialized.
Mark and Selina's mother — her name is Faye McCann — she says that even though Eubanks charmed everyone else, she didn't like him because she saw how he treated her daughter. When I met Mark, it was in his mother's living room in Mineola, and she pretty much let him do the talking. But in an interview with police, she describes seeing Selina's back bruised from Eubanks beatings. One day in September 1991, she said Eubanks got mad and started making threats when he heard Selina was going to meet a boyfriend in Dallas.
FAYE MCCANN: Day before, she was sitting there playing dominoes and he kept calling and she wouldn't pay him no mind. And she said she was going to Dallas. He said before she goes to Dallas or leaves him, he would kill her.
Later that same night, Eubanks, Mark and Selina were all out at a pool hall. Selina and Eubanks were betting, a dollar a game. She was winning. At some point she left on her own. The next morning, Mark was back at Eubanks' house playing pool again, when another of his sisters showed up. She said Selina hadn't shown up for work, wasn't answering her phone, and wouldn't come to the door.
BURRELL: So we stopped shooting pool and we drove over there. And before we could even get her, he's: Oh she's dead, she's dead. I remember I looked in there and she was covered up.
Eubanks had rushed through the back door and was the first to see Mark's sister lying in bed. She was covered with a sheet — it looked like it hadn't been disturbed and her arms tucked underneath. Her white-pearl-handled .25 automatic was lying a few feet away. A police report from the scene also mentions the sheet, and says she was naked underneath it with a single bullet hole in her chest. Quoting from the report: "there was no note, but nothing had been disturbed in the house and no sign of a struggle." The medical examiner in Dallas ruled it a suicide. But to Mark and his family, the decision seemed too quick.
BURRELL: I don't mean to sound rude, or come off as bad. But this is Wood County. Back then, you're black, they don't give a damn. They didn't give a damn. They went in there and they didn't do no kind of investigation. They shut it. I'm not sour of anything about what went on, that's just life in general nowadays. But they didn't investigate.
Mark says there was a big blanket or a sleeping bag over the front windows, one he didn't recognize, that had pictures deer and hunting scenes.
BURRELL: It was, I want to say, a hunter's. Cause it had depictions of deer and stuff over it. It was over the window, she never had nothing like that. But you could tell whoever put it up put it up with a 16 penny nail. That's why I said, Mr. Eubanks.
As far as Mark was concerned, there was just one suspect. Another man even said that Eubanks paid him $50 to sneak past the crime scene tape at Selina's house and get some of his things. But police had already closed the case. Their report said there was no sign of a struggle, but Mark and his mother remember say they saw blood in Selina's kitchen, on the fridge, the stove, the sink and on a doorknob. Mark says that's something he'll never forget.
BURRELL: There was blood on the back door. On the inside and outside there was blood on the door. If she's dead, they say it was an instant death. How is it, that blood back there?
Mark still worked with Eubanks for years after that. He says he couldn't prove anything about his sister's death. And they still lived close together. Eubanks' house was still the place where Mark's friends hung out. Mark had his suspicions, but never brought them up — not when they were alone together on the road, not in the middle of a long night playing pool.
BURRELL: You can have your own suspicions, but that's about it. Unless you're gonna act on them I didn't see any point on going after him. My sister's dead. Nothing I can do for her. This man, he's gonna pay for what he did. Sooner or later it's gonna come back to him.
KYTX ANCHOR CLINT YEATTS: Good morning and thank you for joining us for this CBS 19 This Morning update.
KYTX ANCHOR DANA HUGHEY: It's been a long search but now 33 years later a Pennsylvania murder suspect is in custody this morning in East Texas.
YEATTS: 78-year-old Joseph Miller was picked up by US Marshals in Mineola yesterday morning, living under the alias of Roy Eubanks. He is wanted on a 1981 murder charge.
HUGHEY: People who knew Miller but did not know about his past called him a friendly guy.
JUSTIN BAMBERG: It's shocking but you know, you never know the circumstances. I don't know what happened there. As far as I know everybody seems to like him here and he's never caused no trouble.
Here's the story that murder victim's sister gave reporters: It was 1981, and Joseph Miller was at the bar at the Times Hotel in Harrisburg, Pennsylvania. Late that night he got into an argument with a man named Thomas Waller. Waller left, and around 3 a.m. he was sitting outside in a friend's car when Miller walked out. Miller tapped on the passenger window to get Waller's attention, then shot him in the head.
Miller was charged with the murder, but he managed to skip town. He resurfaced in Mineola with the identity of his dead cousin: Roy Eugene Eubanks. Friends still called him Joe, but he used the name Roy Eubanks to get married, divorced, and married again. He used the name to collect social security for two decades.
Sometime in 2013, Waller's sister wrote to the mayor of Harrisburg asking for help finding Miller. A fugitive task force in the U.S. Marshal's office took the case. A year later, the police came knocking on Eubanks' front door.
A US Marshals' spokesman wouldn't tell me much about how they tracked Miller down. I got the sense he was pretty proud of their work — but he said it would have to wait til after the trial.
Doris Newman, the editor of the Mineola Monitor, says he wasn't just some anonymous guy in town. She calls him "a pillar of the community."
DORIS NEWMAN: He was well thought of. In a small town you never heard anything bad about him, and that's significant.
After Eubanks was arrested, she wrote a story about the community's reaction. Friends and neighbors and city leaders told her that if Eubanks really had killed someone, there must've been a good reason. There was a rumor he shot Waller in self-defense, that Waller had started it by threatening to kill Miller's brother — or that the two were fighting and the gun went off by accident.
Miller's arrest briefly made national news. It was a sensational story not just because he'd escaped for so long, but because the people in Mineola were so sorry to see him go. One pastor told Doris Newman "We lost a good guy" when Eubanks left town.
NEWMAN: I don't know that people have changed their attitude, is what I'm saying. They know he has told authorities it was him. They know those were the facts. But he was a different person here.
Neighbors rushed to defend him. After all, doesn't everyone deserve a second chance? Even when they learned that Eubanks was working on his third, fourth, or fifth chance, it didn't change people's minds. Because it turned out Joseph Miller had been convicted of murder once before — in 1959, when he was 23 years old, he shot a married couple with a 12-gauge shotgun. It's not clear why. The man died a few days later, Milled pleaded guilty and got a lifetime prison sentence. In 1970 he asked for a pardon. He vowed to become "a new Joseph L. Miller." And in 1970 the governor of Pennsylvania set him free.
He'd even been arrested once in Texas, under his false name. He was hauled to the Wood County Jail in 1988 for assault with a deadly weapon. He was booked as Roy Eubanks, born in San Francisco on December 14, 1942, and bonded out after a few minutes. He never went to trial. It took 25 years, but Marshals say that booking photo of him, burly and bald with a thick black beard, was one key to tracking him down.
When Faye McCann read the news, she didn't think about Eubanks' work at the church or the meals he cooked for the food bank. She thought of her daughter Selina, and she asked police to take one more look at her daughter's death.
BOX: OK, I have you read you these rights, OK?
EUBANKS: Alright.
BOX: You have the right to remain silent and not make any statement at all, and any statement you make may be used against you in trial…
Eubanks was still in the Wood County Jail waiting to be shipped to Pennsylvania. Mineola Police Captain Joyce Box and Police Chief Chuck Bittner taped their conversation.
BOX: You have the right to terminate this interview at any time, do you understand those rights?
EUBANKS: I understand it but it doesn't fit me at all.
BITTNER: That's just legal work we have to do before we can talk with you.
EUBANKS: Selina was very confused.
So along with the 33-year-old murder charge in Harrisburg, Roy Eubanks found himself answering questions about an ex-girlfriend's death more than 20 years earlier. He has a hard time with the details. Police try to get him to remember dates, but it's all a little fuzzy. First he says he couldn't have been in town when Selina died because he was having back surgery near Dallas on September 14. Then police say, well, she died on the 19th or the 20th, and he says oh, right. He says he was out shooting pool with her and Mark the night before she died, that Selina left on her own. The next day, he says, Selina's sister asked him to check on her and he remembers seeing Selina through the front window.
EUBANKS: She had a gown like, a real pretty gown, red. She never wore makeup but she had makeup on this time, an eyebrow pencil. She was pretty as a picture. Knocked on the door. She wouldn't answer. I said, Selina you hear us, come on open the door, woman! There was no answer. So I said come on let's go around the back. Went in there, I felt Selina and she was cold as ice. I said oh my god, Selina's dead.
The night before, he says Selina left the pool hall on her own to meet some friends and smoke crack. One of the officers says yeah, the medical examiner's report said there was crack in her system. He says Selina woke up the next morning and realized she'd spent the last of her money on drugs, and was so upset about how she'd pay the bills that she killed herself. But he doesn't explain why he'd know all that.
Anyway, when Selina's mother and other sister came to the house, he says right away, they started blaming him.
EUBANKS: 'That so-and-so killed my sister, I know he did, that dirty son of a….' That hurt me so bad. Lord, that hurt me. And Thomas Pratt was with me. He said, 'Come on Joe, ride with me.' I rode with Thomas Pratt and cried and cried and cried because she was my buddy.
BOX: Well, the deal is with this, it just don't make sense that she was just happy, left happy, there wasn't anything going on to make her do this.
EUBANKS: Until she found out she was broke. That girl had a hard life.
BOX: I understand but there wasn't anything really going on to make her kill herself.
EUBANKS: I couldn't tell you that.
BOX: You saw her the night before, she beat you at pool and she was happy about it.
EUBANKS: But she would've been alright if she'd went on home.
BOX: Well, smoking crack's not gonna make her shoot herself.
EUBANKS: How do you know?
The cops visited Selina's mother next, and recorded that conversation too. Again, the officers have to ask a few times to pin down dates and details. But it's clear that her story is very different from Eubanks'. For example, Eubanks said he bought Selina's house and her car. Faye McCann says her daughter bought the car herself, and that Selina's new boyfriend in Dallas got Selina the house so she could leave her abusive relationship with Eubanks. Then there's the blood at the back of the house, which she and Mark both remember but Eubanks doesn't — he says the house was spotless. There's the threat the day before, that he'll kill Selina if she leaves town, which Eubanks denies. And there's his story, that Selina was high, woke up and realized she was broke, and that's why she killed herself. Which the cops don't seem to buy.
MCCANN: But you can't make me believe she killed herself cause I don't. That's something she don't do. She loved everybody.
BOX: We don't know if he did it or not, but there's a chance he did. There's a big chance he did. We just gotta try to prove it. That's the problem. What I was hopin' is, and it may still happen, if he gets his life right, which he says it is, he would confess to whatever happened before he dies. He has nothing to lose, he's fixing to go away for life. You will never see him again. He's gonna go to Pennsylvania and he'll die in prison there. That's why we'll just keep hoping and praying that he'll want to talk and clear his conscience. But he's smart enough to know that God forgives you for what you do.
MCCANN: I really don't think so.
Captain Box says there aren't any officers left on the force who investigated Selina's death. The won't be any miracle forensics cracking the case. The gun from the scene is missing. Selina's father got it back from police, and nobody knows who took it after he died. Captain Box says police did find a video of the room where Selina died, but she wouldn't say whether it showed anything new — whether it showed blood in the house the way Mark and his mother described. She says unless someone confesses, there probably isn't any way to know who killed Selina.
BURRELL: You can hide a long time. But everything that's done in the dark is gonna make its way into the light. Bible says that, and I truly believe that.
Like a lot of other folks in town, Mark sounds conflicted about what kind of punishment Eubanks deserves at this point. Because even if he does stand trial and get convicted, he still had all those years in Mineola for free. He's 79 years old. Days before he was arrested, he was having trouble walking around on his own. News reports said he has arthritis, dementia, and prostate cancer.
BURRELL: They said he's gonna spend the rest of his life in prison? That doesn't make sense. I mean, for what? the man is on his last leg right now. i see no point in wasting the taxpayers' money in trying to take care of him. It's too late. You let this man live all these years, I mean the crimes he's committed, he's done, you can't go back and reverse it. but i mean at the same time, he's gotta pay for what he's done. Not to us, but when the time comes, on judgment day, he's gotta pay for that.
Joseph Miller is still in the Dauphin County Prison in Harrisburg, two-and-a-half miles from the scene of that shooting 35 years ago, waiting for his trial. Almost two years since his arrest in Mineola, there's still no date set.
Miller didn't respond to a letter from the Observer, asking for an interview. But before I left Mineola, I stopped by his house. There was a "for sale" sign in the yard and a work truck in the driveway — two guys with a ladder were fixing up the roof. Up a wooden ramp on the side of the house, Eubanks' wife Gennell came to the door in a white T-shirt and blue jeans. She didn't want to talk any more about her husband's story, but she said they spoke on the phone often. He'd just called that morning, and she expected he'd be coming home soon.
This episode of Observatory was produced by me, Patrick Michels, with help from my Observatory co-host Jen Reel. All the music in this episode is by Anthony Barilla. You can subscribe and hear our past stories on iTunes or Stitcher or at texasobserver.org/observatory.
***
[Featured image: Courtesy Wood County Sheriff's Office/Mineola Police Department]
To support journalism like this, donate to the Texas Observer.