Obama in Austin: Help 'Finish What We Started'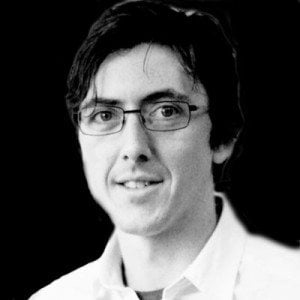 It's a little after 4 p.m. Tuesday in downtown Austin and there's a crowd on the corner, waiting to yell at the president. There's a guy with a big "Come and Take It" flag with an assault rifle where the Gonzales cannon would've been. A woman with a "Hillary 2012" sign circulates petitions.
The air smells like hot trash and horseshit, and the parties responsible for the latter are behind the barricades across the street, six of them with Austin Police officers saddled up. About a dozen more protesters march in from City Hall with a big "We the People" banner and signs complaining about drones and tar sands drilling.
Much of President Obama's route from the airport is lined with excited well-wishers waving the Stars and Stripes, but this corner by the Austin Ballet, by the press entrance which is blocked in anticipation of the motorcade, is where the boo birds have chosen to consolidate their dissent.
The first signs of approach come after half an hour or so, two white SUVs followed by motorcycle cops, and then two black limos with flags that turn in behind the ballet, without even passing all the hand-painted Occupy flags on the corner. The tea partiers, Paulites, peaceniks and anarchists all turn their heads in unison as the limo cruises out of sight.
"Now because we're the regular people and we're the 99 percent, we're out here and they're in there," one woman reasons. The small crowd scatters through downtown, yielding the floor to the fundraiser inside.
Inside the mercifully air-conditioned Austin Music Hall, Jerry Jeff Walker is just wrapping his set before a crowd of more than a thousand. It's a $250-a-head event, and while some of the crowd is decked out in suits and dresses, others wear the old Austin tuxedo: straw cowboy hats, ratty T-shirts and above-the-knee khaki shorts. The crowd is packed with students, too, who either paid a reduced $50 ticket price or knew somebody with a pass.
It's the president's second stop in Texas Tuesday, after another fundraiser in San Antonio. He'll host a $25,000-a-pair dinner at the Four Seasons later on, for a total take his campaign figures at around $3.5 million. In the music hall, folks have paid extra for a spot on the balcony, or up front on the handshake line. It's a happier crowd waiting for the president in here, before a now-empty stage decked with seven American flags.
Obama trots in from stage right to his podium, and up go the hands and the cell phone cameras. He's dwarfed by the enormous flag hung behind him. He talks for more than half an hour, starting with a reflection on the fact that this is probably his last campaign. When he jokes he might come to Austin and run for dog-catcher, the crowd howls. When he concedes that he isn't perfect, someone up front loudly disagrees. Chants of "USA! USA!" fade quickly into "Four more years!"
He tells the crowd that what Mitt Romney wants to do has been done before. There's an angry shout of "George W. Bush!" from the crowd, and though he doesn't acknowledge it, he plays to the sentiment. "I don't believe that we should try, once again, something that didn't work," he says. He says he still believes in the middle class values the country was based on, the chance to work hard, take a little vacation and retire.
He talks about doing some "nation-building at home" now that our wars are winding down. "Let's rebuild our roads and our bridges. Let's build broadband lines in the rural communities. Let's build high-speed rail," he says. "Let's invest in the basic research and innovation that have made places like Austin a hotbed of entrepreneurship and invention."
He saves the biggest applause lines for the end, rapid-fire, touching on immigration, college tuition, Wall Street regulation, access to abortion, access to health care and LGBT rights.
Austin went nuts four years ago to hear him like this, drawing massive crowds to hear all he said was possible. Many of them were in front of the State Capitol four years ago for "yes we can." Now the paying supporters are energized all over by his invitation to help "finish what we started."
It all sounds like a good plan to the folks who funnel back out of the music hall onto the street, and they chat about their favorite moments as they stroll, once more, past the dissenters—three women complaining about Obama's insistence that churches offer health insurance covering birth control, past the InfoWars camera crew interviewing a guy with an "End the Fed" sign, unhappy and passionate, dreaming of a President Romney or just thirsty for the revolution.