Meltdown?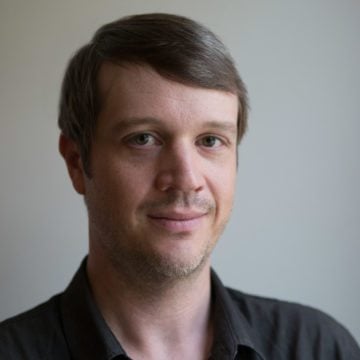 The nuclear industry may be experiencing its own Alamo in San Antonio.
The city's involvement in what could be the first new nuclear power plant in the U.S. in almost three decades is in question after months of scandal concerning cost overruns and allegations of secrecy at City Public Services, the city-owned utility. Anti-nuclear activists are urging San Antonio to walk away from the plan to build two 1,350-megawatt reactors at the South Texas Project, a nuclear power plant near Bay City co-owned by NRG Energy Inc., City Public Services, and Austin Energy.
"Everyone is watching," said former Bush EPA head Christine Todd Whitman when she passed through the Alamo City in July, according to the San Antonio Business Journal. "What happens here will set the pace for nuclear energy elsewhere. It will be very important."
In 2006, NRG, the company heading up the project, put the cost at $5.2 billion and offered equity stakes to San Antonio and Austin. The San Antonio utility, with backing from the political and business establishment, took a 40 percent share. Nuclear power, they reasoned, would be the cheapest and easiest way to fuel the growing city. Austin bowed out. Green-energy boosters pointed to delays and cost increases involved in the original South Texas Project in the 1970s and '80s.
Those concerns turned out to be prophetic: The price tag for the proposed plant has more than tripled, to $17 billion.
The real meltdown in San Antonio came in November, two days before a key City Council vote to commit $400 million to the project, then predicted to cost $13 billion. Word leaked that CPS management knew the Toshiba Corp. subsidiary constructing the reactors wanted $4 billion more for the plant, a fact that hadn't been mentioned to the City Council. CPS executives rushed off to Japan to negotiate the price. Mayor Julián Castro called on the two longest-running CPS board members to resign and suggested the deal would be scrapped if costs didn't come down. (Five city council members are pushing for a no-confidence vote on the two board members.)
Opponents view San Antonio's experience as a broader indictment of the so-called "nuclear renaissance."
"The nuclear industry was born in secrecy and grew up in deceit, and nothing much has changed," said Eric Lane, San Antonio businessman and chairman of the Consumer's Energy Coaltion. "We just had another example of that here."
In Lane's view, one shared by some utility experts, NRG needs San Antonio more than the city needs NRG.
"They have us to fall back on when the cost overruns occur. That's what makes San Antonio so attractive. NRG can declare bankruptcy and go home tomorrow. CPS can't; it's a public entity. We could be responsible for 100 percent" of the costs.