Librotraficantes Fight Attempt to Whitewash History in Texas Universities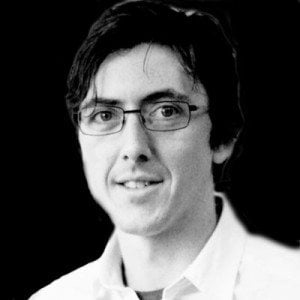 A year ago, Houston-based writer Tony Diaz led the Librotraficante bus tour to Tucson, "smuggling" books back into a state that had just effectively banned Mexican-American studies classes in public schools.
This morning Diaz was on a similar mission, but much closer to home—outside the third-floor Capitol office of Houston Republican Sen. Dan Patrick, who filed a proposal last week to only count "comprehensive survey" courses toward undergraduate history requirements. Students interested in Latino, African-American, LGBT or women's history, for instance, wouldn't be able to count those classes against the requirement.
Those implications weren't lost on the crowd of university students and activists waiting around to speak with Patrick's staff—just days, coincidentally, after a federal judge upheld Arizona's law. "It's the same target group, except it's a different approach" under Patrick's bill, Diaz explained. "It seems like Senator Patrick is auditioning to be the next Jan Brewer."
Patrick's bill (and a House companion by Southlake freshman Rep. Giovanni Capriglione) are the legislative response to a recent report from the New York-based National Association of Scholars—promoted by Austin's own Texas Public Policy Foundation—claiming that the University of Texas and Texas A&M over-emphasize niche history courses at the expense of American and Western tradition. While the report may have come from New York, our own Bill Minutaglio noted another local connection: it was funded in part by D magazine publisher Wick Allison.
The report, "Recasting History: Are Race, Class and Gender Dominating American History?" answers that question for readers after just two paragraphs. In a neat trick, its list of recommendations closes with, "10. Depoliticize history."
High time these academics quit thinking about history and just start teaching it. Surely there's a dominant historical narrative to keep us all happy enough.
"There is an agenda to remove dozens of books out of the curriculum at a time," Diaz said this morning. "In a global economy, why would you want to build a border wall around American history?"
The bills have been referred to higher education committees in their respective chambers; neither has been scheduled for a hearing yet.