LCRA Votes to Cut Off Rice Farmers for a Third Year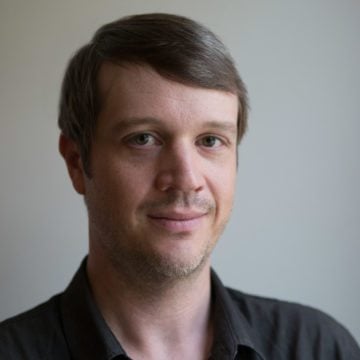 The mood was grim among folks from Bay City, Eagle Lake and other coastal communities today as the Lower Colorado River Authority board voted 8-7 in favor of an emergency proposal that will likely cut off water to rice farmers for the third year in a row.
Unless the Highland Lakes contain 1.1 million acre-feet by March 1—roughly half full—most rice farmers will receive no water in 2014. That's an unlikely scenario. Currently the lakes contain about 728,000 acre-feet and are 36 percent full. We'd need a very wet winter to make up the difference.
As a consolation, LCRA also proposed new mandatory restrictions on lawn watering, limiting outdoor watering to no more than one day per week for its customers. The LCRA's emergency drought plan now goes to the Texas Commission on Environmental Quality for approval.
Although the contentious day-long discussion was often dominated by the usual mind-numbing talk of acre-feet, senior rights, certifications of adjudication and interruptible flows, the familiar dynamic of upper basin vs. lower basin, lawns vs. agriculture, Austin vs. the rice farmers, urban vs. rural, was unmistakable.
"This will be our tsunami," said Mary Parr, the mayor of Eagle Lake. Parr said her town of 3,800, where rice farming dates to the 1890s, is already reeling from two years of receiving no water from the Highland Lakes to irrigate crops. Rice-related enterprises in her area are reporting a 20 to 60 percent reduction in business, according to an informal survey she conducted. One of the two banks in town has closed and the other has laid off staff. The John Deere dealership has packed it in.
Parr told me she delivers a far more optimistic message at home ("we will make it through this") but felt obligated to let Austin decision-makers know how dire things were becoming.
"God gives us dominion over fish and birds but it appears LCRA has dominion over our rural economy in the lower basin," said Mitch Thames, president of the Bay City Chamber of Commerce. Rep. Lois Kolkhorst, a Brenham Republican who later stormed out of the board room after a vote to postpone the decision was defeated, said LCRA's emergency meeting today came as a surprise to her and that people in her community hadn't been consulted—a theme repeated over and over again.
But Austinites, the LCRA staff and many board members said the gravity of the drought and the uncertainty over how long it will last necessitate emergency action. The amount of water flowing into lakes Travis and Buchanan—known as "inflows" in water parlance—was the lowest ever in 2011, the fifth-lowest in 2012 and in 2013 is on track to be the second-lowest. "That's never happened before," said Greg Meszaros, director of the Austin Water Utility. "It's never even come close to happening before."
Until the Halloween "rain bomb," the lakes were perilously close to hitting an all-time low of 600,000 acre-feet. That would've triggered a declaration of "a drought worse than the drought of record" and a round of mandatory cutbacks. Crossing that talismanic threshold has an obvious psychological resonance and regional authorities and politicians seem eager to avoid it, or at least put it off.
The odds of dropping below 600,000 acre-feet of storage would be 1 in 4, staff said, if the LCRA stuck with its current plan.
Even the status quo is unfavorable to downstream farmers. In 2012 and 2013, LCRA established "emergency triggers" of 850,000 acre-feet. The lakes were below that level both years and most rice farmers received nothing. Some are talking about the lakes never recovering.
"This will become permanent and be a death blow to the rice industry," said Steve Balas, a board member from Eagle Lake. "We're not going to get to [850,000 acre-feet] anyway."
Austin and Highland Lake interests pointed to the other half of the proposal passed today: mandatory restrictions on lawn-watering to once per week for all of LCRA's customers. Environmentalists praised the stepped-up conservation mandate but argued that suspending "interruptible" customers (read: rice farmers) could be devastating for the ecology of Matagorda Bay. Because much of the water used to flood rice fields eventually ends up in the bay—providing an influx of freshwater essential to the health of bays and estuaries—environmentalists, wildlife groups, fishermen and duck hunters have urged conservation before choking off releases from the Highland Lakes. Just two months ago, the LCRA board considered suspending all environmental flows for 2013, a proposal that was scuttled only after torrential rainfall below the Highland Lakes in October.
Still, Matagorda Bay is presently in a long-term survival mode, with just enough water trickling in to provide a small safe zone for fish and other marine life at the mouth of the Colorado River. For 2014, LCRA is only obligated to provide about 6,000 acre-feet of water, a paltry amount, said Jennifer Walker of the Lone Star chapter of the Sierra Club. For context, 6,000 acre-feet is a little less than 4 percent of the freshwater inflows scientists believe is the bare minimum required for maintaining a refuge area in Matagorda Bay.
If rainfall is scarce downstream of Austin and the rice farmers are cut off, she said, "We have a chance of it being much worse than this year."