Lawyer Up
The state's lawyer-bashing conservatives inspire another expensive round of litigation.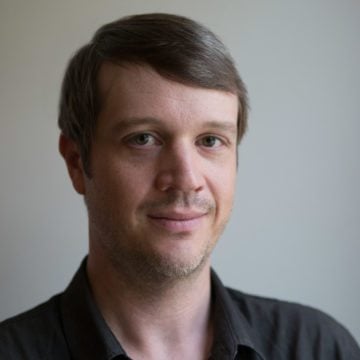 When the politicians leave Austin, it's time for the lawyers to swoop in. Nothing especially new about that. For decades, Texas conservatives have tried to do essential things on the cheap, forcing the courts to periodically order the state to meet fundamental obligations like providing "equitable" public education. This time, the consequences of the state's huge budget cuts to education, health care and essential services are so dire—and some of the culture-war legislation so extreme—that litigation is guaranteed. Texas will be back in court like a repeat offender in a shabby suit.
Lawsuits are not just expensive and time-consuming; they also represent a failure of Texas' elected officials to address pressing social, health, education and environmental needs. The irony is that an ultraconservative Legislature—which hurried into law a "loser pays" measure attacking frivolous lawsuits—would knowingly precipitate a spate of lawsuits. Here's a look at some of the legal messes our legislators have gotten us into this time.
Children's
Health Care
In 1993, Texas mothers filed a federal lawsuit against the state, alleging their kids weren't getting preventive medical care they were entitled to under Medicaid. After two rulings from the U.S. Supreme Court that favored the moms, the parties reached a tentative settlement in Frew v. Hawkins in 2007. The settlement obligated Texas to boost spending to improve access to dental and medical care for poor children. If the quantity or quality of care were to slip, the plaintiffs could argue that the terms of the agreement had been violated.
With the state cutting reimbursement rates for doctors who see Medicaid patients, Texas likely will have to defend itself in court again. Ultimately, the state could be blocked from implementing rate cuts, leaving it scrambling—again—to pay for adequate children's health care.
Public Schools
By proposing to cut $4 billion from public schools, the Legislature is practically begging for a lawsuit—or three. Teacher layoffs, increased class sizes, tapped-out local property taxes and growing inequities among districts—all will lead inexorably to litigation under the Texas Constitution's guarantee of an "efficient system of public free schools." Plaintiffs can challenge school funding on several grounds: inadequacy (not enough money), equity (money unevenly distributed) and unfair taxation (property taxes as a de facto statewide tax).
In the past three decades, the way Texas finances its public schools has been reworked repeatedly, often in response to lawsuits. The granddaddy of them all is the 1984 Edgewood case that led to the so-called "Robin Hood" system. It was designed to make public education more equitable and adequate. More recently, a Texas Supreme Court ruling in 2005 forced the state to reform the way it pays for schools. After multiple special sessions, lawmakers settled on a "tax swap" scheme that exchanged property-tax cuts for a new business tax. As a result, the state lost $5 billion a year, and many schools were left underfunded. Now, during the current special session, lawmakers must yet again reinvent school finance. Next stop: court.
Voter ID
Republicans in the Legislature passed a strict voter ID law that will almost certainly be challenged as unconstitutional. Declared an "emergency" item by Gov. Rick Perry, the law requires voters to present government IDs at the polls—a hurdle for some elderly, poor and minority voters, especially in areas where proper ID is hard to get. Democrats and voting-rights groups contend that voter ID is a partisan trick to disenfranchise Democratic-leaning voters. Republicans and Tea Party groups say it prevents voter fraud, though there is little evidence of such a problem.
At least eight other states have strict requirements for identification at the polls. Texas' guidelines are the most stringent, with Indiana and Georgia the closest comparisons. The fact that the U.S. Supreme Court upheld Indiana's 2005 law buoyed hopes of Texas' voter ID backers that their law will also pass muster. Texas, unlike Indiana, faces a higher bar because the state's history of voting discrimination makes any new voting measures subject to pre-clearance by the U.S. Department of Justice. Georgia, in a similar position, had its voter ID law OK'd by the Bush DOJ. The Obama administration might not be so accommodating. The state can either ask the DOJ to pre-clear the voter ID law or take it to federal court. If pre-clearance were granted, organizations like the Mexican-American Legal Defense and Education Fund would almost surely begin preparing a federal lawsuit challenging Texas for violating either the Constitution or the Voting Rights Act, or both.
Clean Air
By reducing the state's two main clean-air programs by 60 percent, or about $200 million, the Legislature set back efforts to meet federal smog standards. Eventually, the budget cuts will put Texas and polluted regions like Dallas-Fort Worth in jeopardy of lawsuits and federal sanctions under the Clean Air Act.
Drastic cuts to two programs—the Texas Emissions Reduction Plan and the AirCheck Texas Repair and Replacement Assistance Program—will mean thousands of dirty vehicles on the roads. This will make it more difficult to meet current standards for smog, not to mention stricter ones coming soon.
The demise of those vehicle-emissions programs won't be enough, on their own, to trigger a lawsuit. But along with the state's generally laissez-fair approach to environmental regulation, the cuts could play a major role in putting Texas behind in meeting clean-air goals scientists say are necessary for public health. "Looking at the big picture of whether we're going to attain all of our Clean Air Act requirements, I think the answer is 'no,' and that will trigger the legal actions," says Wendi Hammond, an environmental attorney and executive director of the Dallas-based Blue Skies Alliance.
Women's Rights
Forcing a woman to undergo an invasive ultrasound procedure before obtaining an abortion might not just be cruel, but also unconstitutional. One of Perry's "emergency" items, Texas' new sonogram law requires, with few exceptions, doctors to perform the procedure at least 24 hours before an abortion and describe the fetus in detail to the woman. Only three states have similar laws, and Texas' is the strictest. Oklahoma's sonogram law has been tied up in court since 2009. The state's attorney general has spent hundreds of thousands in taxpayer money defending it.
Pro-choice groups argue that Texas' law violates constitutional guarantees of privacy and interferes with the free speech of doctors by injecting the state into the patient-doctor relationship. Former Oklahoma Gov. Brad Henry, a Democrat who vetoed his state's sonogram bill only to have the veto overridden, called it an "unconstitutional invasion of privacy." Last year, the Center for Reproductive Rights sued Oklahoma and won an injunction against enforcement of the law from a state judge. The center says it plans to file suit over Texas' mandatory ultrasounds, too.