Lawmakers to Choose Between Allowing More, or Less, Corruption Among Lawmakers
Thanks to the Sunset process, legislators get to remake the Ethics Commission as they see fit.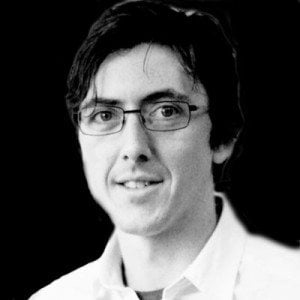 When the Legislature reconvenes next year, some of the questions before lawmakers will include the following:
whether they'd prefer to report more or less of their personal finances to the state;
whether those details should be easier or harder for the public to access;
and whether they'd rather face lighter or tougher penalties for their financial misdeeds.
That's all because next session the Texas Ethics Commission is up for sunset review, the once-every-12-years process that puts state agencies under the microscope and lets lawmakers restructure them as they see fit.
It's a sweet deal for members of the Legislature: they get to name the terms by which they're policed. They get to decide what does and doesn't make them corrupt.
The first big step in the Sunset process wrapped up on Tuesday, when Sunset commissioners got a look at their staff's evaluation of the Ethics Commission. Now, members of the Sunset commission—five members of the Senate and five from the House—get to review and edit the staff's work before releasing the final Sunset report in early June. Next session, some version of those recommendations will turn up in a Sunset bill for the agency, which lawmakers can tweak before finalizing the changes.
The Ethics Commission, charged with policing office-holders and candidates' finances, already operates with questionable backbone, as a report from the Center for Public Integrity detailed last month: There's no separate division dedicated to investigations and enforcement, and tough decisions are ultimately left to political appointees.
Still, not much of that is addressed in the Sunset Commission staff report on the agency, which was presented to commissioners at the Capitol on Tuesday. That report, and the hearing around it, focused on the complaint that the Ethics Commission spends too much of its time penalizing lawmakers for clerical errors and not enough time pursuing major ethical breaches—the oft-repeated shorthand of that complaint is that they've been "going after the minnows instead of the sharks."
Other suggestions from Sunset staff include updating the Ethics Commission's strained and outdated tech infrastructure, and making its data more searchable and user-friendly.
The Sunset Commission members—five House members and five senators—generally supported changes suggested in the report, but they were particularly sympathetic to the worry that leaving one little line on a form blank can suddenly get a candidate branded as a scofflaw.
State Rep. Dennis Bonnen, R-Angleton, the Sunset chairman, worried that making ethics complaints totally public during the height of the campaign season could leave members open to baseless attacks.
"It's a complex issue because there's a right to free speech," Bonnen said, but we must not forget a candidate's right avoid getting smeared.
"Sometimes you can endanger some people by making some things so public," agreed Sen. Robert Nichols, R-Jacksonville, the commission's vice chair.
While the Sunset commissioners debated the merits of throwing their books wide open, a succession of citizens' groups made the case for giving the Ethics Commission room to get much, much tougher on enforcing its rules.
Fred Lewis of the Texans Together Education Fund said there's a basic structural problem with the Ethics Commission, something more serious than what software they use or how they display reports: mounting any investigation requires approval from six out of eight politically appointed board members.
"Frankly the problems we hear today are exactly the same problems that we heard in 2003," Lewis said, referring to the Ethics Commission's last bout with Sunset. "There is no civil enforcement agency that looks like or functions like the Ethics Commission, and the reason it doesn't function is that it's structurally incapable of functioning. It's not that it lacks the power; it's structurally incapable."
Craig McDonald, executive director of Texans for Public Justice, made that case Tuesday at the Capitol as well. Now, he says he still can't tell how interested the commission was in what he had to say.
"No one totally played their hands at the hearing," he says. "If anyone was observing them on Tuesday, you'd think they were pretty much supportive of, at least, the staff recommendations."
Legislators might happily suggest the Ethics Commission needs to pay less attention to minor infractions and focus on major investigations—to leave the minnows alone and go after the sharks. That works great for lawmakers if they all get to be minnows. "The question," McDonald says, "is who's a minnow and who's a shark."
Lawmakers won't be as thrilled about giving the Ethics Commission more power to subpoena people for their investigations, or to conduct random audits. "They don't want that," he says. "There's an undercurrent in the Legislature, they don't want to give them any more power. They want to take power away."
"Our solution is get the commissioners out of it. They shouldn't be judging these people," McDonald said. "I don't know that anyone on the commission sat up and said that's a good idea. I don't think I heard that."
"I think a lot of people in the Lege, they don't like that this stuff is out there, even though it's public information," McDonald says.