King Coal is Dead (Sorta)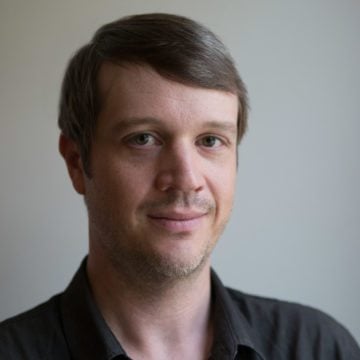 Yesterday the EPA issued a rule that will make it very difficult for new coal-fired power plants to be built in the U.S. The rule imposes a cap on the amount of heat-trapping greenhouse gases a new power plant can emit. Natural gas plants should have no problem staying below the limit (1,000 pounds of carbon dioxide per megawatt-hour) but coal plants that aren't equipped to capture and store their carbon are, to use a technical term, screwed.
Environmentalists cheered the decision. "These first-ever carbon pollution standards for new power plants mean that business as usual for the nation's biggest sources of carbon pollution, dirty coal-burning utilities, is over," said Jen Powis, state leader of the Sierra Club's "Beyond Coal" campaign.
It's important to note that the rule doesn't apply to existing coal plants. And it also gives a pass to plants that already have permits and start construction within a year.
In Texas, there are six coal plants that could escape through this 'grandfathering' exemption. However, it's quite possible that many, if not most, of these plants won't get built for reasons that have little to do with the new rule. The six can be divided into three groups.
1) Plants that can easily meet the new EPA rule because they're designed to capture and store carbon. These are the most likely to get built, though they have water-supply challenges in West Texas.
Summit Power, a proposed 400-MW plant near Odessa that's designed to capture 90 percent of its carbon dioxide emissions. Permitted; construction is expected to begin in July 2012.
Tenaska Trailblazer, a proposed 900-MW plant slated for near Abilene. Permitted; Tenaska plans to capture 85 to 90 percent of its carbon dioxide emissions.
2) Plants that already have their permits in hand but haven't begun construction due to the rotten market conditions for coal. These are less likely to get built.
Coleto Creek, a proposed 650-MW expansion to an existing coal plant near Victoria. Permitted but construction has not begun.
Limestone III, a proposed 744-MW lignite plant near Jewett in east Central Texas. Permitted but construction has not begun.
3) Plants that are in trouble because they arguably don't have a final permit in hand, are subject to a previous greenhouse gas rule and have fierce local opposition. It's unclear if these plants are grandfathered under the new rule. Least likely to be built.
Las Brisas, a proposed 1,320-MW petcoke plant proposed for the ship channel in Corpus Christi. Not yet permitted, subject to an earlier EPA rule on greenhouse gases.
White Stallion, a 1,320-MW coal plant in Bay City. Not yet permitted, subject to an earlier EPA rule on greenhouse gases.
Powis, of the Sierra Club, thinks none of these plants is likely to get built, with the possible exception of Summit Power. She points to Limestone III and Coleto Creek, which received permits over a year and a half ago. "They could have begun construction at any point and they have not," she said.
"Coal plants aren't being built in Texas because the economics just dont work for coal anymore."
It's true: Even before this rule came along, coal was limping along at best. Just five years ago, coal plants looked like a goldmine in Texas. TXU, for example, wanted to put up 11 coal-fired power plants at that time. Now, the utility is planning to close two of the dirtiest coal plants in its fleet, and the junk-bond-rated company itself is spiraling toward bankruptcy. Last year, San Antonio's city-owned utility, CPS Energy, announced that it would shutter one of its coal plants by 2018.
Things have changed rapidly. Depressed natural gas prices, which drive the wholesale price of power in Texas' ERCOT region, have made coal plants less profitable. Meanwhile, the commodity cost of coal has steadily climbed over the past decade, shrinking profit margins further. And a whole host of new EPA regulations on air pollution have made coal, an especially dirty fuel, less attractive.
Very few new coal plants will get built in the U.S. That's a win for the climate and clean-air. But as environmentalists are quick to point out, a tougher decision—how to regulate the greenhouse gas emissions from the 400 or so existing coal plants—looms for the Obama administration.