Joe Straus Helps Raise Money for ALEC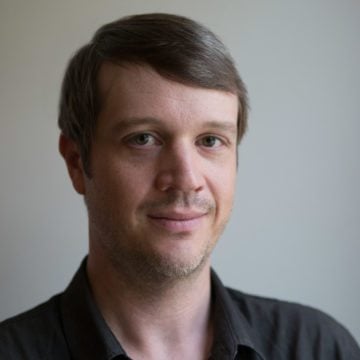 The American Legislative Exchange Council (ALEC), the embattled corporate-funded group that pairs lawmakers with special interests to write legislation in secret, is coming to Texas, and Joe Straus is helping to throw a "welcome party."
ALEC is holding its annual meeting in Dallas this year from July 30 to August 1. In a letter composed on ALEC letterhead obtained by the Observer, Straus—the speaker of the Texas House often celebrated for his relative moderation—and other Republican lawmakers ask potential donors to attend a meeting at the exclusive Austin Club on April 1 to help plan a "Welcome party to kick off the conference." The letter is signed by Straus, state Sen. Kelly Hancock (R-North Richland Hills), Rep. Jodie Laubenberg (R-Parker) and Rep. Phil King (R-Weatherford), who is the first vice-chair of ALEC.
ALEC and the legislators present an array of "sponsorship" opportunities"—from the $5,000 Jim Bowie Level to the $50,000 William B. Travis Level—and make clear that donors will receive access in exchange. (Curiously, Sam Houston, who is by far a more important figure in the Texas Revolution than Travis, receives lower billing at the $25,000 level.)
"The reception provides an excellent networking opportunity for state legislators, industry leaders and policy experts," the document states. At the $50,000 level, donors are promised, among other perks, "five invitations to VIP events, including the Leadership Reception and Dinner."
The documents direct recipients to Doner Fundraising, an Austin-based firm that's consulted for a variety of Republican candidates. The firm is apparently casting a wide net, sending the invitation to a variety of progressive groups, including the Center for Public Policy Priorities and the Texas League of Conservation Voters.
"They're losing money, so I'm not surprised ALEC would come to Texas to try and hide from the national notoriety and bad press of recent years," said Phillip Martin of Progress Texas, a Democratic-affiliated group that has dogged ALEC.
ALEC suffered an exodus of members and donors last year following revelations that the organization had promoted the Florida "stand your ground" law that figured prominently in the Trayvon Martin killing. The Guardian reported in December that ALEC had hemorrhaged more than 400 legislators and 60 corporate funders, plunging the organization into financial crisis. Among the legislators quitting the group was Straus lieutenant Rep. Jim Keffer, an Eastland Republican who just pulled through a tough primary challenge against a tea party opponent.
Straus is generally considered one of the few bulwarks in state government against tea party excesses. Why would he join forces with ALEC?
His spokesman, former journalist Jason Embry, wouldn't comment, saying only that Straus is not a member of ALEC. Of course, it helps to have powerful and wealthy friends when the peasants are at the castle gate.