Make the Road by Talking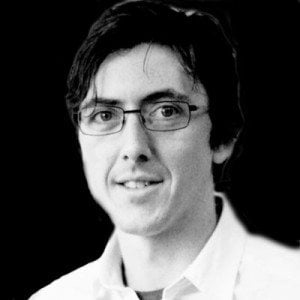 A version of this story ran in the May 2016 issue.
From a recording booth a few blocks south of downtown Houston, Janet Baker began her broadcasting career with a few words of thanks. She thanked her friends and her family, and she thanked KCOH, the 63-year-old black radio station, for giving her the noon-to-1 slot every Friday to talk about the price of police brutality.
"I really want to thank them for creating this safe space for such a topic, and creating a safe space for families that are hurting," Baker said. "I happen to be one of those family members who is hurting." She wanted listeners to know, first of all, that she is the mother of Jordan Baker, "a 26-year-old African-American male, unarmed, who was shot down and killed by HPD."
It was January 2014 when her son was killed by an off-duty cop working security at a northwest Houston shopping center. On-air, Baker described her despair, which she's managed through her faith and a community of family members going through the same thing. "This sorority of sisters," she said, "this club that no one pledged, that no one wanted to be a part of."
On her first show, she fielded calls from Sahara Pecot, whose fiancé Elip Cheatham was shot by three Pennsylvania police officers in 2012, and from Marian Gray-Hopkins, whose 19-year-old son Gary Hopkins Jr. was shot and killed by Maryland police in 1999. Baker gives the women time to tell their stories, and invites them to share memories of what made their loved ones special. Baker takes a quick break as Marvin Gaye's "What's Going On" plays, removing her headphones at its opening line, "Mother, mother, there's too many of you crying."
The hour passes quickly, but she'll be back again next week. She'll spend the show peeling back another layer of the pain she's endured, and mostly kept to herself, for the last two years. For a while, Baker made private video diaries to help ease the pressure of her thoughts. Then KCOH station manager Jerri Beasley suggested she share her path to healing on-air.
"I'd been seeking, searching, praying for something, an outlet," Baker tells the Observer. "It was just an emotional moment and it went from there." In the months after her son's death, after a Harris County grand jury decided not to indict officer Juventino Castro for the shooting, Baker found other grieving parents. She says she was in a meeting at the White House, with more than 20 mothers of victims of police violence, when it hit her. "There was a tremendous amount of pain in that room. I didn't even realize just how common these occurrences are," she recalls.
Baker's show is about her own healing — and where she can discuss it without divulging too much, about the civil lawsuit she led against the city in December — but it's also for other parents like her, who've lost a loved one to police violence. "There's so much of their stories that the world doesn't hear. They want to be able to have their kids mean something. I always said I didn't want Jordan's name to go away into the abyss."
[Hear staffer Patrick Michels interview Baker, and listen to a minute of her show, on the Observer's Texas Miracle podcast.]