Is Rick Perry Getting Cold Feet over The Response?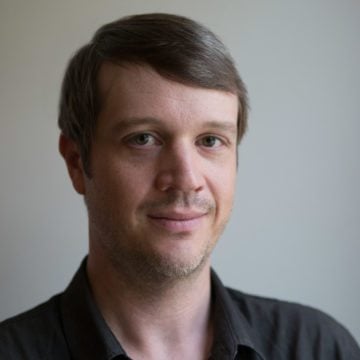 You've gotta wonder if Rick Perry may come to regret "initiating" The Response, his Christians-only prayer rally.
As I documented in a cover story for the Observer, Perry has thrown in with a strange band of fundamentalists from the bleeding edge of American Christianity.
They are organized as the New Apostolic Reformation (NAR) movement. These folks, self-appointed prophets and apostles, are little-known in the mainstream but Perry has catapulted them into the limelight. The results have not been pretty. For just a taste, check out this sort-of greatest hits video collage assembled by Rachel Maddow.
Visit msnbc.com for breaking news, world news, and news about the economy
The material is so rich that reporters and critics could spend years digging up juicy nuggets, like The Response endorser and leader of the Heartland Apostolic Prayer Network John Benefiel's remark that the Statue of Liberty is a "demonic idol."
Now, let me caution that most of the mainstream media coverage has only grazed the surface of the NAR movement. Nonetheless, Perry may have stepped in it this time.
First, he's tried to put some distance between himself and The Response endorsers and organizers.
"I appreciate anyone who's going to endorse me, whether it's on The Response or whether it's on a potential run for the presidency of the United States," he said on Monday, reported the Dallas Morning-News. "Just because you endorse me doesn't mean I endorse everything that you say or do."
The problem is that Perry initiated this event and then put particular people in charge of organizing the event, including, for example, Alice Patterson, a "church mobilizer." Patterson wrote in her book that the Democratic Party is controlled by Jezebel and that single women under 60 should be denied all aide from the church and the government and "should return to the home of her parents with the object of getting married."
Patterson isn't simply "endorsing" The Response; she's organizing it at Perry's invitation. Same goes for the rest of the lot.
Still, it's significant that Perry is trying to put some daylight between himself and his prayer buddies.
Second, Perry may not speak at TheResponse. Reported the DMN:
"There will be a handful of speakers, in addition to a number of folks leading prayer, plus some time for praise and worship music," AFA spokesman Eric Bearse said.

"Whether the governor will speak has not yet been decided at this point," Bearse added.

This stands in contrast to what one of the organizers told me a couple weeks ago. The person said Perry was set to speak at the beginning of TheResponse, albeit briefly.
Third, the list of TheResponse endorsers has been buried on the event website. Today, the Austin American-Statesman reported that the page featuring figures like NAR founder C. Peter Wagner (SunGoddess sex), Christian Zionist John Hagee (Catholic Church = "whore of Babylon") and Mike Bickle (Oprah = "forerunner of the Harlot movement") had been apparently scrubbed.
(You can see a cached copy of the list here.)
My feeling is that TheResponse itself will be anti-climactic. One of the organizers, Apostle Doug Stringer, told me that they were making efforts to avoid politics and any sort-of "pray-preaching." Stringer said they have put together a prayer committee to screen and select who can take the stage to pray. Participants will be asked to stay in line with a "prayer platform," which he said is "to pray personal individual repentance and corporate repentance on behalf of the church, not against anybody else."
He added: "When you have that many people praying in a seven hour period you'll have a few moments but thank God at least right now we're asking everyone to keep it from 30 second to two minutes."
In other words, I don't think you will see Mike Bickle or Lou Engle up there ranting about abortion or the End Times. The spiritual and political significance won't need to be spelled out for the participants. They already understand the meaning of TheResponse. Here's what one prophet just posted today on a blog run by Tom Schlueter, the prophetic-apostolic leader from Arlington:
"Pray for your Governor," exhorts the Lord of Hosts, "for I desire to use him and raise him up. Pray for his protection and for those around him, for all that concerns him in this critical hour, for he is Mine. For such a time as this I will position and use him according to My desire, so get behind him and pray daily. He is a key player in the shift that must take place, indeed that has already begun issuing forth from My innermost chambers."
Perry has unleashed God's footsoldiers, for better or worse.