Writer and Activist Bill McKibben on the Fight to Save the Planet (VIDEO)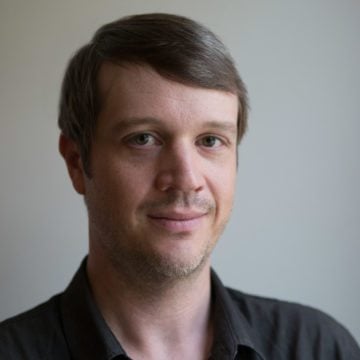 Even though he was greeted like a rockstar at the University of Texas last night,  and given a standing ovation this morning at SXSWEco, Bill McKibben confessed that he'd rather be in East Texas trying to stop "one of the stupidest industrial projects of all time," the Keystone XL pipeline. When videographer Jen Reel and I spoke with him last night, news had just broke of another spate of arrests in the ongoing tar sands blockade near Winnsboro. This time it was actress Daryl Hannah and Eleanor Fairchild, a 78-year-old grandmother, who was arrested for trespassing on her own property.
NASA scientist James Hansen has said that if Keystone is built, and millions of barrels of tar sands oil begin to flow from Canada to Texas, it's "game over for the climate."
But it's McKibben, a very gifted writer and activist, who has built a movement to try to stop Keystone XL. Last year, President Obama ordered the permitting process delayed until after the election, but TransCanada has begun construction on a "southern segment" from Cushing, Oklahoma to Port Arthur, Texas.
McKibben is not terribly optimistic that Keystone XL can be stopped. Mitt Romney has promised to build it himself if elected, and Obama has gone all-but-silent on climate change. The problem, McKibben said repeatedly while in Austin, is that the fossil fuel industry has a death-lock on the political system. As he told the audience at UT-Austin's Belo Center for New Media last night, "There is nothing radical about what we do… Radicals work at oil companies." The day after the election, McKibben's organization, 350.org (so-named because 350 parts per million is considered by many scientists to be the maximum concentration of atmospheric carbon the planet can sustain without catastrophe) is launching a campaign to get churches, universities and other institutions to divest from the fossil fuel industry.
Last night, Jen and I spoke with McKibben before his UT speech. Here's what he had to say.
(Full disclosure: In 2007, I participated in Middlebury College's Environmental Journalism Fellowship program, of which McKibben is the program director.)