The Interview: Paul Quinn College's Michael Sorrell
The president of Paul Quinn College on bringing a historically black institution back from the brink.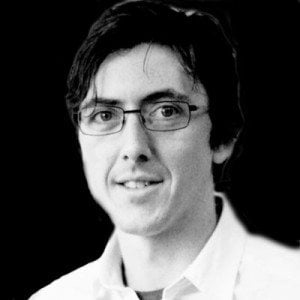 A version of this story ran in the August 2016 issue.
Texas Observer: Describe the state of Paul Quinn College when you arrived nine years ago compared to today.
Michael Sorrell: So, we were one of the worst schools in the country. That's not being facetious or exaggerating. By every measure you use to gauge whether something is successful in higher education, we did not fare well. The graduation rate was through the floor. Everything was broken. I was on the job about a month and a half and we found out we were going to be put on probation with the accreditor. In two years, we went from 550 students to 171. The next semester we dropped to 151. I just didn't have a lot of time to hold anyone's hands, because we were on the verge of going away. [We had] 15 abandoned buildings — they had to go. We looked like a haunted house. I went to bed every night for the first couple years knowing that I could be the last picture on the wall. The school survived Reconstruction. It educated freed slaves. It dealt with Jim Crow and the Klan. You know how bad you have to be to be the guy that killed that school?
So, we were aggressive and we didn't make apologies for it, and it's worked out amazingly well. We put the students first. What I tell my alumni is that my job is to make you proud of the institution, and part of being proud of your institution is that we're going to evolve. We're going to be bold, we're going to be brash. We're going to redefine this idea of not just what a Paul Quinn education is, but what is an urban higher educational experience.
TO: How do you describe your model of higher education?
MS: I believe in this idea that colleges and universities should be anchor institutions for their communities. We're in a food desert. So you know what? We're gonna fight food deserts. We're dealing with students who can't afford to pay because 85, 86 percent of our students are Pell Grant eligible. We're gonna deal with the high cost of higher education. Right now we're dealing with dogs. My students see stray pit bulls. My faculty see that. A woman was killed because of that. We don't just close our walls off and ignore what happens to the wonderful people of our community. That is really the foundational idea of the new urban college model: that urban schools should turn themselves outward and address the issues of the communities they serve.
Telling students who grew up in poverty that the way out of poverty is to borrow a bunch of money, so you're in debt? That is counterintuitive. Maybe we don't need to raise tuition every year. It involves being a work college, not charging for textbooks. Maybe we should be candid and tell [students], "We're not going to have climbing walls. But you know what? You're not gonna have $30,000 in debt when you graduate."
TO: What's your pitch for students to choose Paul Quinn over a trade school that could pretty much guarantee them a job with decent pay?
MS: I'm always fascinated by people who say college isn't for everyone when they've been to some of the best colleges and universities in the country. That infuriates me. How dare you predetermine the ceiling on someone else's life? No, I don't subscribe to that. I think there is a college for everyone. We believe in rigorous liberal arts education and real-world work experience. They go hand in hand. We're building a model that hasn't existed. Our goal is to end urban poverty. We're trying to use entrepreneurial thought and action as a way of inspiring people. This idea of "we" over "me," that the needs of the community supersede the wants of the individual. Our true purpose is to create a system that can be implemented throughout the country in similarly situated communities. The way that you effect sustainable change in distressed communities is from the grassroots level. You train folks. You stand with them when they mess it up the first couple of times. You don't give up.
TO: Since those years of crisis at Paul Quinn, what excites you about the work now?
MS: We're just warming up. We have 140-plus acres of land. We're gonna turn the campus into a master-planned city. The work/college program requires students to work 10 to 20 hours per week. If we build a city, our students all have jobs on the campus. At the front of the campus we're going to build mixed-use retail and high-density residential. The retail will be things like a food pantry. We're going to have high-quality day care facilities and an academic enrichment center.
I love doing things other people couldn't do, building things that other people couldn't see. I love seeing my students stand up straight, look people in the eye, and then kick their asses. I probably shouldn't say that. I've got a group of students who will be our first ever to attend Ivy League-type graduate and professional schools. I'm just ecstatic for that moment when that first acceptance letter comes across the desk. Because we're 144 years old. No one's ever done that. We're redefining what our niche should be.
TO: After the attack on Dallas police officers, which followed the deaths of two black men at the hands of police, you wrote that while the sniper acted alone, it was a lesson in the danger of fostering communities without hope. You also described your experience as a black father trying to explain things to your son.
MS: Talking to my son about issues like this is really, really, incredibly challenging. I didn't expect to have that conversation at 6. Having my little boy ask, "How can you be safe when they're killing little black boys and I'm a little black boy?" To try and explain that this is part of the reason why I don't allow you to play with guns or play shooting games. There is no good way to explain this. The best that you can do is hold your child close and love them. What I told him last night is, "I'm your father and I'm going to protect you and I'm going to teach you the things that have kept me safe for 49 years."
TO: How did the week's news affect the way you see your work in South Dallas?
MS: It really didn't, because I've thought this way all along. This isn't the first time I've had these conversations with my students. Chances are, if you're recruiting kids from public schools in inner-city school districts, those kids have seen violence firsthand. It wasn't the police officers being shot that resonated the most with them — they were by no means insensitive to that. But what hit them the hardest was the gentleman in Baton Rouge, and in Minneapolis, because that tracked their personal experience. It could've been their uncles. It could've been their fathers. It could've been their brothers. That's what they know. They know police forces police them differently and harshly.
That may not be a popular opinion. I'm here in Dallas and right now this city's heart is broken over the act that was committed, and I get that. I was at the [Dallas police officers'] memorial. I'm president of a college that enjoys an incredible relationship with our local police force, because they engage in community policing. But it's about your personal experience. We have this extraordinary relationship with UT Southwestern; they provide mental health care for our students. We brought in students from Chicago; what we realized was they're all coming to us emotionally traumatized. They've all got post-traumatic stress disorder, or depression issues that have all been undiagnosed. A barrier to ending urban poverty is your ability to address the undiagnosed mental illnesses that have existed generation through generation.
TO: How do you see your role as a college president and an advocate for South Dallas in such a critical time?
MS: I know that there are tremendous expectations that are placed on me that are different from those placed on lots of other people in lots of other colleges. And that's OK. Much of the best work that I will ever do will never see the light of day. It won't be written about, it won't be talked about publicly. Some of the things you need to do to be effective, you need to do them quietly. We all have different roles to play. On one hand, it affirms the impact that we're having. Because people see us as someone worthy of investing their hopes in. Nine years ago, that was not the case.