In El Paso, Two Democrats Back a Republican for the Texas House
Democratic infighting marks third Margo-Moody race.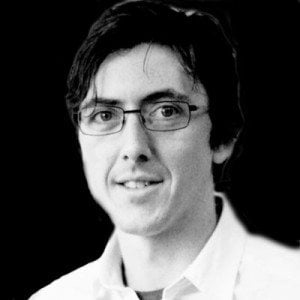 Texas Republicans are doing pretty well for themselves these days. For example, they often win elections in this state without any help from Democrats.
So you might be surprised to read a flyer from El Paso state Rep. Dee Margo, a Republican, with friendly words from Reps. Naomi Gonzalez and Marisa Marquez, both of whom are Democrats.
"While I do not agree with Dee's every vote, I appreciate all that he has done to support my office and good local policy," Marquez says, calling Margo a "trusted ally in our fight for a better El Paso." Gonzalez calls Margo a "team player…willing to listen to both sides of an issue and work across party lines for the good of El Paso."
You might be especially surprised to read that flyer if you were the Democrat running against Margo—and especially if you had already served in the House with Marquez before, and she was still supporting Margo over you.
That's the position Joe Moody finds himself in. So it's no surprise he doesn't want to spend much time talking about this intra-party squabble—why two members of his own party braved all the wrist-slapping the local Democratic establishment can dish out, just to support the other guy.
Moody wants to talk about the massive education cuts Margo voted for last session—Margo was the only member of the El Paso delegation to do so—and what he'd do differently. "We need to reduce the amount of money we spend on these contracts for standardized tests," he says.
Moody is the son of an El Paso district judge, brought up in a political culture dominated by Democrats and known for infighting and nasty personal squabbles. He was just 27 when he was narrowly elected to the Texas Legislature in 2008, a Democrat riding a wave of party support in a presidential election year. When Moody narrowly lost re-election two years ago, his opponent, Margo, rode a tea party wave of Republican support.
"I could probably tell you his life story and he could tell you my life story. We could probably finish each other's jokes," Moody says of his opponent, "for better or for worse."
The third race between Margo and Moody for House District 78 figures to be another close one this time around. So when the news that Marquez and Gonzalez broke party ranks in late September to support a Republican—in one of the handful of tight contested legislative races this fall—the Democratic party faithful flipped out.
Rebecca Robledo, an El Paso representative to the state Democratic Executive Committee, circulated a letter written "with great sadness and even greater disappointment," saying the "so-called Democrats" should be banned from party functions in the future and calling their support for Margo "an embarrassment." El Paso County Democratic Party Chair Rick Melendez wrote a formal declaration that the local executive committee would "publicly admonish, rebuke and censure" Gonzalez and Marquez.
"Everybody is just totally floored. … We don't understand where they're coming from and why they would do this," Texas Democratic Party Chair Gilberto Hinojosa told the El Paso Times, though he conceded there might not be much to do about the problem. "I'm not sure I have the authority to deny a Democratic elected official any of the services that the Texas Democratic Party provides."
In an editorial after the rush of criticism, the El Paso Times said the only thing that was "embarrassing" was the hand-wringing about two House members breaking party ranks.
Still, the controversy has mysterious origins. One possible answer is in common funders of Margo, Marquez and Gonzalez's campaigns—the conservative Texans for Lawsuit Reform PAC is a major supporter of Margo, and has given to Marquez and Gonzalez too, but not to Moody or other El Paso House Dems. El Paso Times columnist Joe Muench has teased out a theory about downtown developers Woody Hunt and Paul Foster's support for those three.
"It defies political logic for [Marquez and Gonzalez] to do it," says Jaime Abeytia, an El Paso Democrat who broke the news of the flyer on his Lion Star Blog. "I don't see a tactical reason for what they've done. I think that only leaves a personal reason. … They have zero in common in policy—to their credit, Marquez and Gonzalez have a very Democratic voting record."
Marquez clarified later that her words shouldn't be taken as an endorsement of Margo. "This is not an endorsement of Republican ideals or the party. This is saying that this individual is an important part of our delegation and its ability to come out of our bitter past," she told the Times. (She didn't return a request for comment for this story.) But Margo says the explanation is as simple as it sounds on his flyer: he and Marquez worked together on government transparency bills last session, a break from the acrimony that has plagued El Paso for so long.
"We all work together and frankly we weren't the drama queens that El Paso has been," Margo says. "The El Paso delegation wasn't sought out for input on legislation before it was proposed." With him on the House Appropriations Committee as a freshman lawmaker, Margo gave the far-off city a place at the table in Austin.
Moody, whose two years at the Lege make him, so far, a bit player in the soap opera of El Paso politics, says it's unfair to suggest he's part of the party strife. "Our delegation was very well known for problematic personal relationships, but I don't remember a story that included my name in that. That was an issue that never impacted my service."
If Moody does win back the seat, the new El Paso delegation's first get-together could be a little bit awkward.