In East Texas, Two GOP Primary Races Get Ugly
Ultra-conservative tea party freshmen are battling merely conservative Republicans in House Districts 19 and 7.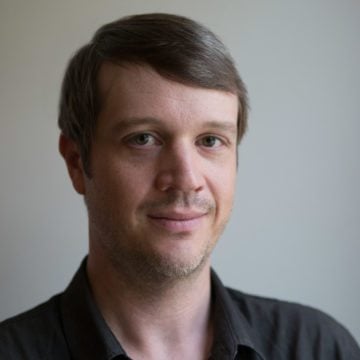 Can the tea party stick around? Does it have lasting appeal or was the 2010 election just a fluke? Behind East Texas' pine curtain, two Republican Primary races may help answer those questions. Two tea party candidates who unexpectedly catapulted into Texas House seats in 2010 are going up against more old-school GOP-ers in races that have taken a turn for the ugly.
In House District 19, in rural deep East Texas, two incumbents are facing off: state Rep. James White, a freshman tea partier from Woodville and four-term state Rep. Mike "Tuffy" Hamilton. (More on that race later.)
In House District 7, anchored in Longview and encompassing Gregg and Upshur counties, the backslapping former state Rep. Tommy Merritt is trying to win his seat back from tea party purist and freshman state Rep. David Simpson. There is no love lost between these two men. They represent two divergent, if not irreconcilable, strains of Republicanism.
Merritt and his supporters are painting Simpson as a loony libertarian more interested in ideological crusades than aiding the district.
"I think he's a nice man. But when I ask him what's he done for us, he goes into a lot of hyperbole and a lot of utopian stuff," said Ken Ambrose, the chair of the Upshur County Republican Party, of Simpson.
Ambrose is backing Merritt. The fact that a county party chair is taking sides in this primary tells you how divisive the race has become.
"We're going to have one guy going to Austin, just one voice to try and get our small block of voters here in Upshur County the things we need." He mentions road, bridges, schools and a medical center. "I've never heard David Simpson talk about what he's going to get for us."
Simpson, meanwhile, is invoking God, the Constitution and Ronald Reagan (not necessarily in that order). But mostly he's sticking to his libertarian anti-government message, delivered in his characteristic world-weary sotto voce.
"They want to paint me as being ideological, but the fact is government is not that great at doing a whole lot," Simpson said. "It's made to punish the wrongdoer who harmed his neighbor. It's good at defending us against our enemies, and it's good at enforcing contracts. … We need as much freedom and responsibility as possible. That's what's made Texas great and America great."
In a tough campaign, the most vicious attack award probably goes to Merritt. His campaign put out mailers that link Simpson to the 9/11 terrorist attacks and Mexican drug cartels. One mailer bases its attack on Simpson's quixotic bill last legislative session to criminalize "groping" of air travelers by Transportation Security Administration agents as well as Simpson's (non-existent) softness on undocumented immigrants.
"I think he's digging a hole for me that he's going to fall in himself," Simpson said. "[The voters] are disgusted. They know they're half-truths at best and complete falsehoods in some instances." Indeed, Simpson voted for an amendment requiring proof of citizenship or legal status in the U.S. to get a Texas drivers license. But he voted against the bill the drivers license amendment was appended to, a common legislative occurrence.
The Merritt-Simpson race has intensified the dispute between warring factions in the Upshur County Republican Party. In fact, there are actually two competing county GOP organizations in Upshur County, one led by pro-Merritt Ken Ambrose and another led by Cynthia Ridgeway, who's backing Simpson. So much for Ronald Reagan's 11th Commandment.
In April, the two factions held separate county conventions, electing separate slates of delegates to attend the state GOP convention in June. The dispute isn't about policy as much as worldview.
Ambrose says he's disturbed by the way Simpson and his followers have injected religion into government. "A lot of voters who are voting for David Simpson say that they're voting for him…because he's more godly."
It's no secret that Simpson is a man with deep fundamentalist convictions. He provides Old Testament footnotes to explain his governing philosophy. He organized an "Election Sermon" for lawmakers at the beginning of the legislative session last year. His favorite book, according to Facebook, is Pilgrim's Progress. His favorite movie? The Widow's Might, a Christian musical drama that includes this Ayn Rand-ian scene of a young boy coming to grips with the inherent evils of property taxes.
http://www.youtube.com/watch?v=kgfqJhIxT_8
Of Simpson's church, a Reformed Baptist congregation in Mt. Pleasant, Ambrose says bluntly: "They're one step away from Westboro Baptist," referring to the radical group that pickets soldiers' funerals and is known for its "God Hates Fags" signs. "They're about as far as you can go."
When told of Ambrose's comments, Simpson betrays a touch of anger. "Oh, good grief. That is my opponent's slander. I have a Muslim supporting my campaign, and I do not think Muslims are right, but I do respect their conscience to worship as long as they don't use force, as long as they don't harm their neighbor."
Farther south, but still east of the Pine Curtain, lies House District 19, where the rotund Tuffy Hamilton stalks the lithe James White. Both are incumbents in the Texas House, but were forced to run against each other when redistricting drew them into the same district. White's surprising trouncing of long-time incumbent Democrat Jim McReynolds, aka "Mr. East Texas," in 2010 was one of the signature victories of the tea party wave.
White is an ultra-conservative black Republican who didn't disappoint anti-government activists during his first legislative session in 2011. He opposed the re-election of Joe Straus as House speaker and earned an "A+" rating from the austerity-mad Empower Texans. Gov. Rick Perry and the deep-pocketed Texans for Lawsuit Reform are lining up behind White. But Hamilton, who's been in the House since 2003, is playing rough.
Late last week, the Hamilton campaign released records from Livingston Independent School District, where White taught high school, that show he was reprimanded after parents and students complained about "inappropriate language and sexual references." In a statement, Hamilton strongly implied that White resigned in July 2007 over the allegations. However, Livingston ISD concurred with White on Monday that he wasn't asked to resign. What exactly did White say at the school? From the records that Hamilton released, White's remarks appear to consist of the following:
Reference to Lawrence v. Texas, the sodomy case decided by the U.S. Supreme Court in 2003, which apparently made students "uncomfortable," according to the memo;
And the use of sexual references to make economic points, e.g. "What is more intimate… Sharing your credit scores or having sexual intercourse?" and "after a man and woman have sex…. then their undergarments are mixed together in the washing machine."
Hardly the stuff of tabloids. But the subtext is clear enough: Black public school-teacher pollutes the minds of area schoolchildren. Hamilton has his own baggage, though. In a memorably noxious moment last session, Hamilton went to the back microphone on the House floor to ask state Rep. Marisa Marquez, a large-chested Democrat from El Paso, a question during a debate over whether to provide funds for a tramway at Franklin Mountains State Park. Smirking, Hamilton asked Marquez, "Will the young lady yield?"
After she said yes, Hamilton said: "Young lady, would you please tell us why your mountains are better than any of our mountains and are they man-made or are they real mountains?"
The comment landed Hamilton on Texas Monthly's "dishonorable mention" list for conduct unbecoming, though the magazine didn't detail what Hamilton said into a live mic during a televised floor debate.
All Hamilton would say about the incident when reached by phone is that the remark was "taken out of context."
He said he would call back to elaborate but never did.