Hundreds to Tote Loaded Guns at Alamo Rally Tomorrow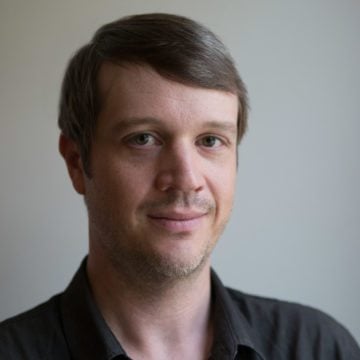 Out-of-state and foreign visitors to the Alamo are in for a write-home-about-it treat tomorrow: Hundreds, possibly thousands, of gun-toting activists are showing up for a "family friendly," "open carry" rally and march dubbed "Line in the Sand." Organizers are encouraging participants to bring loaded shotguns, rifles and other "long guns" (i.e. non-handguns) to protest what they deem "a illegal ordinance [sic]" that prohibits "carry[ing] a loaded rifle or shotgun on any public street within the city."
Well, that's one of the goals, at least. So many gun-rights groups and other interests have been roped into this event—from Land Commissioner Jerry Patterson to conspiracy broadcaster Alex Jones to the Oathkeepers to Michael Vanderboegh, who's fond of brick-throwing—that it's morphed into a free-form gunapalooza, with militia overtones. During his show yesterday, Alex Jones called it "the real God-given civil rights movement" and compared the San Antonio effort to Rosa Parks' sitting at the front of the bus and "Gandhi marching to the sea."
In a Facebook post today, the organizers wrote, "Our goal is Open Carry of Handguns and this event, will be used as a tipping point landmark example."
Got that? Bring your loaded rifle to protest in favor of open carry of handguns.
Further complicating things, the organizers are clearly trying to tamp down on grumblings about the safety precautions, especially "voluntary chamber checks" to make sure a round isn't in the chamber, ready to fire.
One man wrote that he would decline a "chamber flag"—basically a plastic straw stuck into the chamber to indicate that's it's empty. "As I understand it, this is supposed to be a line in the sand, not a city-regulated gun show," the man wrote.
The organizers wrote on Facebook today that they "understand some of these requests may offend some, but please understand that a lot was put on the line for this event for many people."
The San Antonio police chief has said that his officers won't be enforcing the offending ordinance but the gun guys are still on high alert:
We should avoid individual movement at all costs. Travel in groups to The Alamo. We don't want to open ourselves to be picked off one or two at a time. SAPD chief has said on record they will not be enforcing the 21-16 ordinance at this event…. We shall see but it's best just to cover your rear.
If you're at the Alamo tomorrow as a tourist, there's no need to worry that you're around a lot of paranoid, angry men carrying loaded weapons who might be in a militia.
This event is not a field training….. And showing up in multi-cams,LBVs [load-bearing vests],PCs does nothing more than reinforce the stereotype that we are pushing against….. If you want to dress up in full battle rattle, join a local militia group and attend the FTX's [field training exercise]… We are Texas patriots at this event, not a standing army. Yelling terms like, "pigs" and "natzi" at police is counter productive to this event. We are trying to foster a positive relationship with law enforcement to prevent negative encounters…. Not encourage them.
We'll have a reporter and a photographer at the event tomorrow. Stay tuned here.