How TCEQ Abuses Science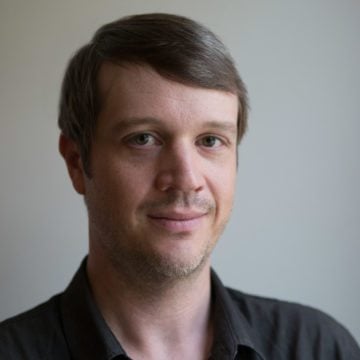 We know that the Perry cronies who run the Texas Commission on Environmental Quality aren't terribly interested in basing environmental policy on science. But what about the agency's top scientists?
(For those of you who want to skip the science-talk, go here.)
At an EPA hearing in Houston last week, TCEQ Chief Toxicologist Michael Honeycutt joined with industry groups in decrying the new, stricter smog standard. New York Times:
At the hearing in a hotel ballroom, Michael Honeycutt, the director of toxicology for the Texas commission, questioned the evidence that a higher level of ozone is linked to more hospital admissions for lung problems.

Mr. Honeycutt also declared that no ruling would fly in Texas if it required people to drive less or change their daily habits.

"Programs that require lifestyle changes are unacceptable to the public," he said.
Although the Times didn't mention it, Honeycutt also blasted EPA for relying on epidemiological studies that, in his words, "are not scientifically rigorous" because they assume that most people spend 8 to 24 hours outside each day.
Recently, Honeycutt has been lending his scientific credentials to a number of ozone "skeptics," including Michael Fumento, a conservative journalist who was fired from Scripps Howard News Service four years ago for not disclosing that he had accepted a grant from biotechnology firm Monsanto.
In an op-ed piece for Forbes.com on ozone "alarmism," Fumento quotes Honeycutt as saying the eight-hour ozone standard "makes no biological sense. Most people are indoors for 90% of the time."
Honeycutt seems eager to undercut the scientific basis for the new smog rule, an ambitious task since a highly-distinguished panel of experts unanimously recommended the standard four years ago under the Bush administration.
To be fair, Honeycutt is correct that there are areas of significant uncertainty in ozone science. For example in a 2008 report that drew on a wide body of published research, the National Research Council acknowledged:
Uncertainty about the relationship between outdoor ozone concentrations and personal exposure, especially of persons who spend most of their time indoors or use air conditioning during periods of peak ozone concentrations.
However, in that same report, the NRC affirmed the EPA findings that:
[T]he overall evidence supports a causal relationship between acute ambient ozone exposures and increased respiratory morbidity outcomes resulting in increased ED (emergency-department) visits and respiratory hospitalizations during the warm season.
and
clear and convincing evidence of causality for lung function decrements in healthy children under moderate exertion for 8-hr average ozone exposures.
as well as
strong evidence for a causal relationship between respiratory symptoms in asthmatic children and ozone exposures and between hospital admissions for respiratory causes and ambient ozone exposures.
In other words, there's little to no doubt that ozone can have a detrimental effect on human health. Indeed, the whole rationale for lowering the smog standard is that the latest science points to unacceptable health risks at the current 75 parts per billion level.
But you won't hear Honeycutt acknowledge that.
Over at the Environmental Defense Fund, toxicologist Elena Craft points out that Honeycutt, in criticizing the link between high ozone days and hospital admissions, is picking and choosing his studies.
Is it just coincidence that Honeycutt chose to single out these reports from among more than 1,700 papers on the issue? When the EPA's independent, statutorily-established expert panel, the Clean Air Scientific Advisory Committee (CASAC), convened to develop a health-based ozone standard – after examining all 1,700 papers on the issue –the verdict was explicit: a unanimous recommendation for decreasing the primary standard to within the range of 60-70 ppb.

Should we listen to Honeycutt, speaking for a notoriously politicized agency, or should we rely on the nation's top experts who have spent their professional lives studying the subject?
I think what Honeycutt is doing is deeply cynical, especially for a scientist. If he were acting in good faith he wouldn't be focusing entirely on areas of uncertainty while ignoring the balance of evidence indicating that ozone is bad for people's health. But if your goal is to cast doubt on, well, it makes sense.
Honeycutt and his bosses know exactly what they're doing: trying to confuse the public.
The average person tends to throw up her hands when she hears two groups of scientists arguing over a point, even if it's a side-debate that does nothing to change the long-settled fundamentals.
It's just very, very interesting. Honeycutt almost never finds any links between pollution and health effects. He almost always sides with industry. And he never finds a reason for laws to be strengthened.
Take a look at just a few of the examples I found in the Lexis-Nexis news database:
"Benzene levels in Texas shale no cause for alarm," Greenwire, January 28, 2010:
Air samples taken from natural gas fields around the Barnett Shale in North Texas found elevated levels of benzene at 20 percent of the sites, but the levels were low enough not to prompt immediate concern, state environmental officials said.

[…]

"Based on the data we see, there is no need for widespread alarm," said Michael Honeycutt, director of TCEQ's toxicology division.
"Feds studying hazards at Texas cement factory town," AP, July 17, 2009:
"A lot of people have looked at it over the years, and we just can't find anything based on the data we have," said Michael Honeycutt, who oversees toxicology studies for TCEQ.

"People everywhere have asthma, have birth defects, have cancer; it's not a localized phenomenon."
"Cancer study spurs 2 bills," Houston Chronicle, January 20, 2007:
"In the past, our state agency has sometimes appeared to be working for industry," Farrar said. "The TCEQ just hasn't seemed to have the political will at the top to enforce our air rules."

Michael Honeycutt, manager of toxicology at the Texas Commission on Environmental Quality, disagrees. Emissions of 1,3-butadiene are now three times lower at a Milby Park monitor than they were in 2003 data used in the new study.

"My point is you don't have to pass a law to make us do our job," he said. "We're doing our job."

The Texas Association of Business, which has petrochemical company members, is opposed to the legislation.
"Coal plants will cause 240 deaths annually, new report says," Associated Press, November 22, 2006:
TCEQ chief toxicologist Dr. Michael Honeycutt said in a statement that with TXU's planned 20 percent cut in emissions, no increase in harmful fine particle pollutants are expected from the new plants.
"Citgo's Troubled Corpus Plant; As pollution spews, law lags," San Antonio Express-News, October 1, 2006:
Although the benzene is over the state screening levels, Honeycutt said it really doesn't pose a major threat, particularly because the Oak Park neighborhood is now abandoned. Even if it weren't, levels at the Oak Park monitor are roughly equal to those found in a home of someone who routinely parks a car in the garage.