How Much Did *Your* School Lose This Year?
Settle in with this side-by-side look at school district budgets with and without the Legislature's 2011 cuts.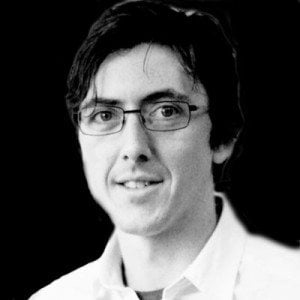 It's a month and a half into the school year, and maybe you've noticed a few changes at your neighborhood school. Bigger classes, maybe, or less maintenance work getting done. Maybe the district's just operating on a loss.
Earlier this month at the Observer, Saul Elbein covered a survey on how districts have been coping with the stripped-down school budget the Texas Legislature passed last year. The short answer: the 81 districts in the survey have been getting by, but only with unsustainable sacrifices.
This morning, state Rep. Mike Villarreal (D-San Antonio), pictured at right, offered another way to consider what that $5.4 billion funding cut is doing to our schools. With numbers provided by the Legislative Budget Board, he's sent a district-by-district breakdown of just how much less each school district is getting now, and how much they've lost per student.
The $1.34 billion going to Houston ISD this year may sound like plenty, but as Villarreal's numbers show, that's $127 million less than the district would've gotten under the state's funding plan two years ago—nearly $500 less per student. Dallas ISD is coping with a cool $100 million less. Little Borden County ISD is getting $1,152 less per student than they would have otherwise (though they're still funded at nearly $13,000 a student, more than twice what most other districts get).
For a good time, you can search the whole list and see how your home district fared.
The cuts add up to just over $2 billion, which is half of the $4 billion the Lege cut from the Foundation School Program, the state's main way of funding public schools, for fiscal years 2012 and 2013. Legislators cut another $1.4 billion for the biennium in grants for other things like full-day pre-K and programs for low-income students.
"Texas schoolchildren deserve better than this," Villarreal said in a statement. "We should innovate and invest in our schools so we can grow our economy and fulfill our obligation to the next generation."
Teachers, students, parents and school officials hoping the Legislature will put major money back into schools next session are likely to be disappointed. In its wish list for the Legislature, the Texas Education Agency asked for funding in line with what they got last time, without asking for any of the funding cuts to be restored. The Texas Association of School Boards remarked that TEA's request was "meant to move the funding process forward under the 'new normal' created by funding cuts."
So what hope can be left out there for Texas schools if the agency that oversees them isn't interested in even asking for the money they need to do their jobs? How about a lawsuit? How about six of them? Or all six of them, combined, in a trial in the Travis County courthouse starting next Monday?
Well, yes, there is that—and you can check back here next week for coverage of how it's going.