Houston's Coal Problem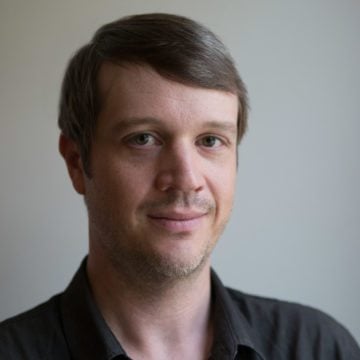 In Texas, if you want to build a coal-fired power plant right outside a smog-choked metro area, there's really no need to prove that the plant won't further foul the air. In fact, the Texas Commission on Environmental Quality will decide, with scant evidence and despite emissions of thousands of tons of ozone-forming gases that your plant is "ozone neutral."
Absurd, I know, but that's exactly the case with the White Stallion coal plant, a 1,320-megawatt facility 19 miles from the edge of the Houston-Galveston ozone "non-attainment" zone.
However, pressure is growing on the White Stallion developers and TCEQ. In a Feb. 10 letter to the state agency, the EPA wrote that it was "extremely concerned" about TCEQ's belief that White Stallion is "ozone neutral."
And: "appropriate air quality modeling must be conducted" to prove that the coal plant's emissions won't cause Houston's smog problem to worsen.
It's not clear, though, if the feds are asking or ordering. In April 2009, EPA wrote a similar letter to TCEQ about White Stallion. TCEQ responded by complaining that photochemical modeling was too expensive and would take too long.
Regardless, the EPA letters should come in handy for the environmental attorneys trying to block White Stallion's permit in state administrative hearings currently underway.
Meanwhile, the Houston Chronicle reported today
[S]tate Reps. Jessica Farrar, Ana Hernandez and Kristi Thibaut, all Democrats, asked the EPA last week to block the coal plant's permits until the TCEQ studies emissions that would drift toward Houston and requires stricter pollution controls than proposed.
Oh, and kudos to the Houston Chronicle for (sort of) calling out the White Stallion developers on their bogus claim that the facility is the cleanest in Texas:
Not the cleanest

If built, the White Stallion plant would be capable of generating 1,320 megawatts, enough to power about 650,000 homes.
The company proposing it, which didn't respond to requests for comment, says on its Web site the plant's circulating fluidized bed technology enables it to burn coal and petroleum coke cleanly, meeting rigid environmental standards. The technology burns coal at lower temperatures and uses limestone to capture many emissions that older plants don't.

Other proposed coal plants in Texas, however, would emit smog-forming pollution at a lower rate than the White Stallion facility, which would pump more than 4,000 tons of nitrogen oxides into the air each year — as much as 4.8 million cars — and increase Houston's ozone level by 2 parts per billion, according to environmental groups.
Although the subhead pretty much comes out and says it – White Stallion is "Not the cleanest" new coal plant – the author never quite gets to it elsewhere. For your reference, here's a chart of the emissions of the 11 new coal-fired power plants.
As you can see, White Stallion is middling at best.