Why We Hired a Civil Rights Reporter
Introducing Michael Barajas, the Observer's new civil rights reporter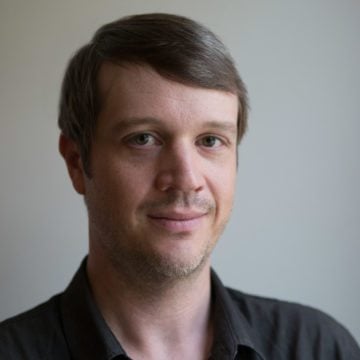 Over the last five years, federal courts have repeatedly ruled that the Texas Legislature intentionally discriminated against racial minorities. That's a high bar. Courts are often reticent to impute motives to lawmakers, but the racial animus is evidently impossible to ignore.
In all, there have been six separate rulings since 2012, all involving either Texas' harsh voter ID law or GOP-led redistricting, in which judges found that lawmakers purposefully discriminated.

In April, a federal judge found, for the second time, that the 2011 voter ID law doesn't make sense unless race is factored in. The law was rushed through the process; it has no rational policy basis; and it just happened to be passed (coincidence!) as Texas became a minority-majority state. In non-legal terms: Texas' voter ID law is racist.

The most recent redistricting ruling found that Republicans in the Legislature racially gerrymandered three congressional districts in order to "minimize Hispanic electoral opportunity." This week, in San Antonio, plaintiffs are trying to convince a three-judge panel that the state House and congressional maps drawn in 2013, as a purported fix to discriminatory maps created in 2011 under court order, are also designed to dilute the voting power of black and Hispanic voters.
The legal setbacks don't seem to have deterred Republicans. In the 2017 session, they passed one of the most blatantly anti-immigrant and anti-Latino laws devised by a state legislature in years. Senate Bill 4 allows police to interrogate people about their immigration status during detainments, such as traffic stops — a virtual declaration of war against anyone whom local cops believe might be "illegal."
This pattern is no coincidence. Texas is increasingly a state of black, brown and Asian people, most of whom lean left. The Legislature is overwhelmingly white and conservative. The color line among lawmakers is stark: All but six of the 66 Democrats are people of color. Every Democrat voted against SB 4. All but five of the 115 Republicans are white. Every Republican voted for SB 4. The latter group feels its grip on power slipping but intends to hang on to it by any means necessary. Until the balance changes, the majority-minority will continue to assault the rights of the minority-majority.

The Observer was founded in the '50s on the premise that most of mainstream media was, at best, ignorant of civil rights and, at worst, complicit in protecting racist institutions. We want to build on that legacy. We want to challenge ourselves to do more, to dedicate resources, in a sustained way, to covering police violence, mass incarceration, attacks on voting rights, discriminatory policies and other issues of racial and economic injustice.
To that end, I am pleased to introduce our new civil rights reporter, Michael Barajas. Most recently, Mike was the editor of the San Antonio Current, where he previously served as a staff writer. At the Current and Houston Press, Mike has spent the past seven years reporting on the criminal justice system, police brutality and other civil rights issues from the Rio Grande Valley to Houston. He's written about how draconian policies effectively criminalized homelessness in San Antonio and the way the state's underfunding of mental health services contributed to a suicide crisis in the Bexar County Jail.
In Houston, he wrote about modern-day debtors' prisons and an unconstitutional bail system that most often target low-income people of color. He also covered the fear-mongering campaign by far right conservatives that ended LGBT protections in the state's largest city — a prelude to the anti-trans bathroom bills that triggered a special session at the legislature this year.
Mike is eager to get started and would love to hear from you, especially if you have story ideas. You can email him at [email protected].
There is a fierce urgency to this social and political moment, and we can think of no better time to get to work.