Abbott Veto is a Major Setback for Oversight of Troubled Adult Guardianship System
The statewide oversight system for adult guardianships had overwhelming support. "I am truly shocked and dismayed" by Abbott's decision, said one lawmaker.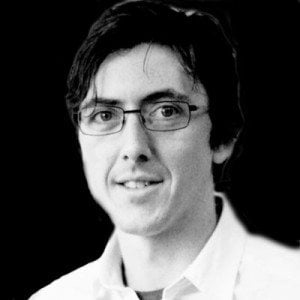 In one of his line-item vetoes announced Monday, Governor Greg Abbott effectively canceled a statewide program to inspect guardianship cases for signs of fraud or abuse against vulnerable Texans who are under court protection.
Abbott achieved a $5 million cut from the $217 billion state budget by eliminating a program that would, for the first time, offer a full accounting of how many elderly and incapacitated Texans are being neglected or swindled by their court-appointed guardians.
In a pilot program over the last two years, state auditors have reviewed more than 17,000 cases in 18 counties and found that more than half the cases are out of compliance with state law, missing reports from guardians appointed by a judge to look after an elderly or incapacitated person. Judges rely on these reports to ensure guardians aren't exploiting the people in their care.
As the Observer has reported in a series of investigations, most counties in Texas either can't or don't pay for court staff to monitor these cases. Judges are left to oversee thousands of cases on their own, an impossible job they must handle on top of the new cases.
Without that oversight, people simply fall through the cracks. Last summer, the Observer featured the story of Rosamond Bradley, who remained stuck in a guardianship in Lubbock County for years after she recovered from her illness, despite her letters asking the county judge to restore her rights.
At the same time, a married couple in Lubbock collected thousands from the estates of elderly people, selling off houses and other investments under their authority as court-appointed guardians, with no local oversight.
In April, the Observer reported the story of Patricia Ellis, who spent three years under a temporary guardianship from Smith County, an order that should normally last just two months. Her husband used his authority as her guardian to order electroconvulsive therapy for his wife, while the rest of Ellis' family waited years to contest the guardianship in front of a judge.
Bradley told her story again for the Senate State Affairs Committee last September, and it made an impression. Last session, the entire committee — seven Republicans and two Democrats — signed on to co-author a bill by Senator Judith Zaffirini that would expand the guardianship audit to cover the whole state, at a cost of $2.5 million a year. The bill passed the Senate by a vote of 30 to 1.
In the Texas Capitol, it was that rarest of double-rainbow unicorns: a problem so grave, with a remedy so clear, that lawmakers gladly forked over the money to fix it.
But to Abbott, it was "unnecessary bureaucracy and unnecessary spending," he explained on Monday. And anyway, he wrote, "I signed multiple bills to reform the guardianship process."
Zaffirini told the Observer she never saw Abbott's veto coming. "I was truly shocked and dismayed, and that is an understatement. I was just flabbergasted," she said. "We didn't even worry about a veto. Not of this bill."
Her best guess? That $5 million budget line was too juicy for Abbott to ignore, so he cut first and asked questions later.
"I cannot imagine that he would veto this bill if it were explained to him, and if the history were to be explained," she said. "The governor is correct that he signed other guardianship bills, but this was the centerpiece. This was the cornerstone of the guardianship package."
David Slayton, the director of the Office of Court Administration, said that Abbott's veto zeroed out funding even for the limited audit that began in 2015.
"We're going to have to step back and figure out what happens with the project," he said. "The pilot project's findings were shockingly disturbing, and we felt like the need for this was immense, and we felt like there was good support."
Slayton said the program has been so popular that counties are lined up on a waitlist for auditors to visit. After Abbott's veto, that list could be cut very short.