Green Austin and Dirty Coal
NULL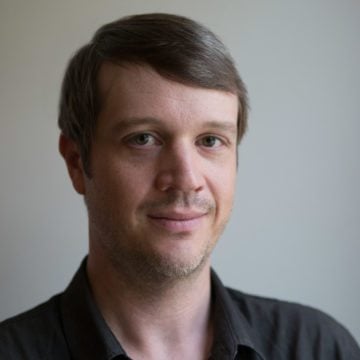 About ten days ago, along with a couple dozen Austin-area environmentalists, I toured the Fayette Power Project, a colossal 1600-megawatt coal-fired power plant co-owned by the City of Austin and the Lower Colorado River Authority.
If you've ever driven Hwy 71 between Austin and Houston, you've probably seen the towering stacks from the highway near La Grange.
Unbeknownst to most Austinites, about one-third of their city's electricity comes from this coal-burning behemoth.
Earlier this year, I'd been fishing on the power plant's adjacent 2,400-acre reservoir, a top bass fishery that's warmed year-around by the plant's discharge. The lake is a pretty good vantage point from which to ogle the facility, but you can't really fathom its scale until you climb around on the plant.
As a human engineering feat, the Fayette Power Project, which sprawls across 10 acres, is stunning. Coal-fired power plants of this type – traditional pulverized coal units – are not new-fangled or cutting-edge. But they're still mighty impressive.
Every few days a train arrives bearing 120-plus carloads of Powder River Basin coal from Wyoming.
The train comes to a halt in the shadow of the stacks and and an automated device begins advancing the train railcar-by-railcar into a building housing a mechanical dock. The dock, controlled by a human operator stationed above the dock, turns each car upside-down, emptying the 100 tons of coal rock into a below-ground conveyor system.
Sometimes, the coal is bound for a near-by open-air storage area, basically a mountain of surplus coal. Here, a water suppression system puts out fires that spontanesouly erupt out of the potent coal and prevent winds from dispersing the coal dust.
At other times, the coal is conveyed into a pulverizer where it's crushed into a powder and then blasted into a giant boiler. The burning coal forms into a fireball inside the boiler. Operators can actually move the fireball around to maximize efficiency.
Heat from the fire is then used to turn water into steam, which drives turbines that produce electricity. Walking next to the turbines, spinning at 1000 rpms, is to feel their power – they throb and hum and emit enough noise to require earplugs.
If Fayette Power Project was nothing more than an industrial-sized science project, we could simply marvel at the black magic of turning a black rock into billions and billions of electrons. But the plant, like all commercial coal-fired power plants, is also a major source of air pollution and greenhouse gases.
Every year, Fayette emits 10 to 11 million tons of carbon dioxide, the equivalent of 1.5 million cars. According to PowerSmack.org:
FPP was responsible for 72 percent of Austin Energy's CO2 emissions, 68 percent of all NOx, 99.9 percent of all SO2, and 100 percent of all mercury.
Those looking to reduce Austin's carbon footprint, keep Travis County out of ozone nonattainment, and generally reduce air pollution have come to view Fayette as public enemy No. 1. Phasing-out Fayette has become the rallying cry of Austin environmentalists, though the path forward is not clear.
"I think our agreement is we want to move away from coal but how we get there and how fast and what are the optison isn't something we agree on," the Sierra Club's Cyrus Reed told me today.
The problem is, eliminating Fayette would in effect wipe out one-third of Austin's electricity generation and probably drive up electricity bills. The difference would have to be made up through some combination of energy efficiency, conservation and new sources of renewable power.
Austin Energy has released its own goals for 2020. Fayette would still be in the mix but the generation output would be reduced by a third. The Austin Chronicle provides a handy breakdown of Austin Energy's goals:
Achieve 800 megawatts of energy savings through efficiency and load shifting.Meet 35% of power needs through renewable resources including wind, solar, and biomass. [over 200 MWs of solar; over 1,000 MWs of wind; and 150 MW of biomass]Expand the Sand Hill natural gas plant by 200 megawatts of combined-cycle gas generation while maintaining existing natural gas generation resources.Continue current level of participation in South Texas Project nuclear plant.Reduce amount of power drawn from Fayette coal plant by one-third.Reduce CO2 emissions to 20% below 2005 levels.Reduce water-use intensity by 20%.Establish new business model to accommodate changes in the business environment, cost increases, and transformation of energy supply.
Austin Energy expects that plan to raise electricity prices by 22 percent, a fairly hefty increase though it's worth noting that Austin's rates are well below the deregulated parts of the state.
Meanwhile, the coalition of anti-coal campaigers wants Austin to move "beyond coal," replacing Fayette entirely by 2020. They point to an alternative energy scenario laid out in a study commissioned by the city of Austin. That scenario considers an energy mix without Fayette that is two percent more than Austin Energy's plan.
Tonight, Austin Energy will be presenting their plan to the public, 6-8:30pm TONIGHT at 721 Barton Springs Rd., Rm 130. Austin environmentalists tend to be a rowdy bunch so it should be fun. I'll try and post a report tomorrow.
One final note: However much Austinites might complain that Austin Energy isn't going far enough there's one thing we shouldn't forget… We are lucky that we have a city-owned utility, subject to the control of elected city leaders. Public input does matter unlike the deregulated parts of the state where executives, shareholders and market forces rule.