Gov. Perry Promotes Critic of Evolution to No. 2 Spot at Texas Education Agency
Lizzette Reynolds' claim to fame is that she was responsible for canning TEA's director of science curriculum for promoting the teaching of evolution.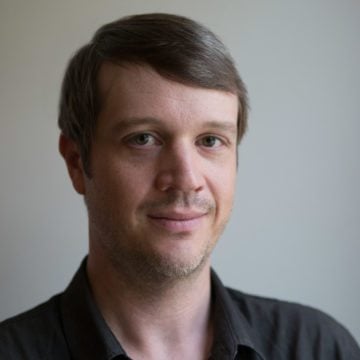 There was big news in the world of Texas public education today and not just because the kids are heading back to school. Gov. Rick Perry announced that he's appointed Michael Williams, the bow-tie-wearing former chairman of the Texas Railroad Commission, as commissioner of the Texas Education Agency. This isn't my beat and others have much more informed takes on Williams. However, I was surprised to see who Perry appointed to second-in-command at TEA: Lizzette Gonzalez Reynolds. Who?
Reynolds' claim to fame, other than serving as a mid-level bureaucrat for George W. Bush, is that she was responsible for canning TEA's director of science curriculum for promoting the teaching of evolution. Travel with me back to 2007 (Austin American-Statesman, via Nexis):
The state's director of science curriculum has resigned after being accused of creating the appearance of bias against teaching intelligent design.

Chris Comer, who has been the Texas Education Agency's director of science curriculum for more than nine years, offered her resignation this month

[…]

[Chris] Comer was put on 30 days paid administrative leave shortly after she forwarded an e-mail in late October announcing a presentation being given by Barbara Forrest , author of "Inside Creationism's Trojan Horse," a book that says creationist politics are behind the movement to get intelligent design theory taught in public schools. Forrest was also a key witness in the Kitzmiller v. Dover case concerning the introduction of intelligent design in a Pennsylvania school district. Comer sent the e-mail to several individuals and a few online communities, saying, "FYI."

Agency officials cited the e-mail in a memo recommending her termination. They said forwarding the e-mail not only violated a directive for her not to communicate in writing or otherwise with anyone outside the agency regarding an upcoming science curriculum review, "it directly conflicts with her responsibilities as the Director of Science."

[…]

The call to fire Comer came from Lizzette Reynolds , who previously worked in the U.S. Department of Education. She also served as deputy legislative director for Gov. George W. Bush. She joined the Texas Education Agency as the senior adviser on statewide initiatives in January.

Reynolds, who was out sick the day Comer forwarded the e-mail, received a copy from an unnamed source and forwarded it to Comer's bosses less than two hours after Comer sent it.

"This is highly inappropriate," Reynolds said in an e-mail to Comer's supervisors. "I believe this is an offense that calls for termination or, at the very least, reassignment of responsibilities.

"This is something that the State Board, the Governor's Office and members of the Legislature would be extremely upset to see because it assumes this is a subject that the agency supports."
Reynolds claimed that she was "concerned for TEA's image" because Comer's email seemed "political." Evolution, however, is in the state's curriculum standards. I was taught it in high school biology as the cornerstone of biology. (Thanks, Doc!) In those internal emails, Reynolds seems more concerned about tending the culture wars than the state's own policies.
Is Reynolds a creationist? Does she support the teaching of intelligent design alongside evolution in Texas classrooms?
During the Comer controversy, Reynolds told the Austin American-Statesman, "I know now that it [evolution] has very real importance in modern science and research. I know that it is in our TEKS, and I've no reason to believe it won't continue that way."
But she also said, when asked about her position on on evolution and intelligent design in public education, "I don't have an opinion about it because I don't have content knowledge, meaning that I am not a science expert or teacher. But (determining content) is not my role." The question is, now that she's in a much more powerful position at TEA, will Reynolds' views, ahem, evolve?