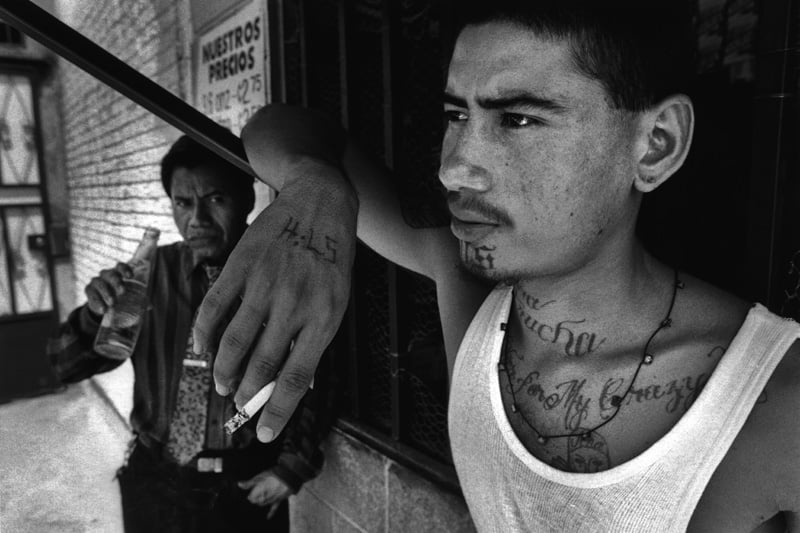 Gangs Without Borders: Donna DeCesare's Unsettled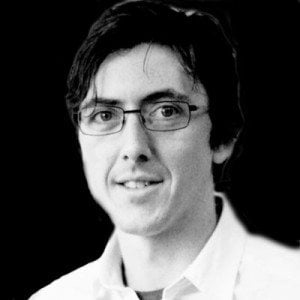 A version of this story ran in the August 2013 issue.
While Mike Tapia unearths the gang history of one old San Antonio neighborhood, another Texas academic has released the results of decades of work on gang culture bridging thousands of miles. In time away from the University of Texas at Austin, where she teaches photojournalism, Donna DeCesare has documented the lives of young people in Los Angeles and Central America, where poverty, U.S. immigration policy and gang culture intersect.
Nearly 30 years ago, DeCesare traveled to El Salvador to document the mass killings and terrible violence the U.S.-backed government was inflicting on its people under the guise of battling communism. In the early '90s, she surrounded herself with Los Angeles gang members during America's most intense years of drive-by shootings and street warfare. And then she returned to El Salvador, where vicious death squads were trying to put down newly arrived street gangs from the United States.
The connection between these three chapters is simpler than it might appear: DeCesare was following the same people from place to place.
https://www.texasobserver.org/wp-content/uploads/2013/08/Adele.mp3

"The place wasn't fit for a dog much less a mother and child."
It is not a tidy narrative, but its erratic path reflects the way DeCesare's photographic subjects are cast about at the mercy of the drug trade and U.S. immigration laws. Violence, seemingly inevitable, awaits in some new form at every turn.
Her new book, Unsettled: Children in a World of Gangs, rewards readers who put expectations aside and grant the story space to unfold. In doing so, readers retrace DeCesare's own path as her life's work developed. "So often now, everybody wants to kind of brand and package something from the outset," she says today. "I just wanted to give [readers] a sense of my process."
https://www.texasobserver.org/wp-content/uploads/2013/08/entering-conflict-zones.mp3

"Go with God, Sister."
Thinking she might simply document the horrors of civil war in El Salvador, she recalls her surprise at meeting a young man in a hospital there who had tried to escape the violence by fleeing north, only to fall in with a Los Angeles street gang and get deported back to El Salvador. Families fleeing the government in El Salvador for rough neighborhoods in L.A., she writes, "traded one kind of violence for another."
https://www.texasobserver.org/wp-content/uploads/2013/08/LA-gangs-1.mp3

"None of them made it to twenty. What makes you think I'm gonna?"
Her photographs capture the struggles of family life in dangerous times, brotherhood in the streets, and just how early in life children can be pressed into service as soldiers. DeCesare recalls meeting a 12-year-old forced to patrol with El Salvador's army. Later, boys who can't see any path but gang membership are romanced by a life they expect will kill them before they turn 20. Death, real and symbolic, hangs over these photos.
In one image, a tattooed arm holds a plastic skull out to a boy who runs for it, arms outstretched, looking thrilled. In another, a young girl tenderly holds her pet pigeon while sitting on a bed, a gun inches away. DeCesare notes that it's only a pellet gun, but still a weapon potentially deadly to a 3-year-old. And she recalls the girl's offer to show her the rest of the family's arsenal.

Donna DeCesare explains how she made the image for the cover of her book, Unsettled.
Between chapters of text, DeCesare lets her images stand with a minimum of explanation—just year and place. Close readers will recognize recurring characters by their tattoos, but given a less detailed reading, the images offer a sense of the tremendous scope of DeCesare's work, and the scale of the troubles she documents.
https://www.texasobserver.org/wp-content/uploads/2013/08/the-workshop-1.mp3

"Youth are not a plague."
The book's complexity defies neat lessons, but DeCesare is committed to provide them nonetheless. As she writes in the book's introduction:
"My attempts to draw meaning are a fragile and confounding exercise; yet the humanist impulse compels artists and storytellers to try. Our aftermath narratives become one way to engage with the moral complexity and anguish we encounter."
Today, she says she's settled on one lesson foremost: "Teenagers do a lot of crazy things, and then they outgrow them if you give them the space to outgrow them." The tragedy behind these photos lies in how quickly poverty, politics, trauma and human nature can deprive them of that space.
Click to view an audio slideshow with more photographs by Donna DeCesare.
See work by Donna DeCesare's Salvadoran workshop students as described in the epilogue of Unsettled. DeCesare has two upcoming book signings. See her in Austin at Fotoseptiembre on September 7 and on September 26 at UT's Harry Ransom Center.