Galveston's Nasty Public Housing Fight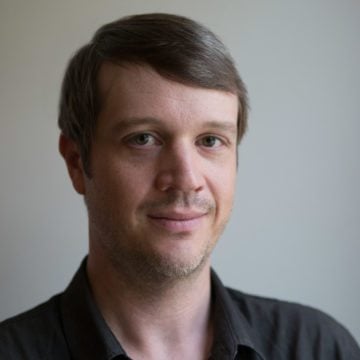 Three and a half years after Hurricane Ike wrecked Galveston, an ugly brawl over public housing still consumes the island. Even though a legally binding agreement mandates that all 569 government-subsidized apartments destroyed in the storm must be rebuilt, opponents are determined to drive government-subsidized housing out of Galveston. They say that rebuilding public housing would hurt the housing market and makes no sense in light of an anemic job market.
Many island residents believe the opposition to rebuilding is little more than a social engineering experiment driven by racism and fear of the poor.
"The whole thing is they don't want poor people in town," said David Miller, head of the Galveston chapter of the NAACP. Miller, who grew up in public housing, said he's disgusted by the notion that people relying on subsidized housing are shiftless and lazy. "Just because you're poor doesn't mean you're not an upstanding citizen and you don't care about the rules."
An online anti-housing petition that circulated in 2009 certainly didn't tamp down tensions "If anything we need less of these parasites on our Island and need to stop catering to their lifestyles," it read in part. "An island economy is NOT the place to build a welfare paradise."
"There is nothing more cruel than saying that people who lost their homes to the hurricane should go away and not come back," said John Henneberger, a veteran housing activist and executive director of the Texas Low Income Housing Information Service, a party to the legal agreement. "That's the clear message that's being conveyed by a number of white people in Galveston."
The conflict erupted shortly after the storm, which destroyed four ofthe island's six large housing projects and scattered residents far and wide. Hurricane Ike also drove up rents and left the affordable housing stock in rough shape. As I wrote in December 2008:
Despite assurances from authorities that Galveston's poor and working-class residents will be welcomed back, many fear that long-term rebuilding plans-only now unfolding-won't include them. The storm was bad. The aftermath may be worse.
The public housing debate has taken a nasty turn in recent months. Mayor Joe Jaworski and the Galveston Housing Authority unveiled a plan late last year that would replace the barracks-style projects, razed after the storm, with new mixed-income developments interspersed throughout the community. The rebuild is viewed as an opportunity not just to bring low-income residents home, but also to give federal housing policy a fresh start.
But in November, Galveston City Council voted 4-3 to reject the plan. More recently, a three-member faction on the council has been floating a resolution calling on the state to deny federal tax credits for low-income housing in Galveston. In March, Republican Congressman Ted Poe called on a congressional committee to investigate the U.S. Department of Housing and Urban Development's role in Galveston.
Just yesterday, the Galveston Housing Authority unveiled yet another version of their rebuild plan. This iteration maintains the mixed-income approach but lops off 170 public housing units and replaces them with permanent housing vouchers (aka Section 8) that could be used on the Island or anywhere else in the nation. GHA blamed the General Land Office for the change. But it's unclear if the new version will meet the terms of the conciliation agreement, which requires the "one-for-one replacement or rehabilitation of all family and elderly public housing units" in Galveston. Housing advocates wrangled the one-for-one provision in order to avoid a New Orleans-style situation, where units for poor and working-class people were replaced with market-priced units affordable mostly to the middle class.
Regardless, it's become obvious that the debate is about more than just housing policy. The idea of "scattered sites," subsidized apartments dispersed around the island with the goal of breaking the cycle of poverty, met with especially stiff resistance.
"[The public housing residents] aren't going to work," one citizen said at a housing authority meeting in February, according to Galveston's Daily News. "I worked all my life, and I'm not going to have this come in and destroy what I've worked for."
Many in Galveston see the anti-public housing effort as reckless, endangering the island's free-wheeling reputation and its ability to tap state and federal dollars.
"It sends a message to Washington; it sends a message to Austin; it sends a message right here on the streets of Galveston that this council or certain members of this council simply don't want lower-income families and individuals living in this community," Betty Massey, a prominent Galvestonian and chairwoman of the housing authority, told City Council in January.
Public housing opponents now have two mayoral candidates to choosefrom—both Beau Rawlins and Lewis Rosen are running against Jaworski on anti-public housing platforms.
"My position on rebuilding public housing is very simple: Don't do it," writes Rosen, a retired businessman, on his campaign website. But there may be little opponents can do other than delay the inevitable.
In May 2010, the U.S. Department of Housing and Urban Development approved an agreement that obligates Texas to rebuild all the public housing lost on Galveston Island due to Hurricane Ike.
Just don't expect much of a homecoming celebration.