Federal Court Smacks Down Waco-area Coal Plant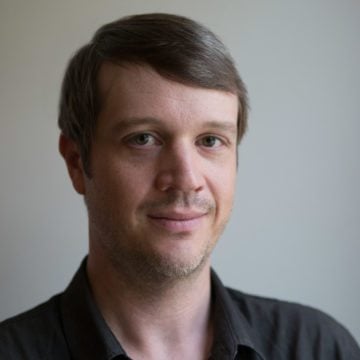 In a rare victory for anti-coal forces, the Fifth Circuit Court of Appeals ruled yesterday that the Texas Commission on Environmental Quality unlawfully green-lighted construction of a coal-fired power plant near Waco. The 800-megawatt Sandy Creek Energy Station was one of the first new coal plants to be permitted in Texas since the mid-80s and really ushered in the Texas coal rush. Back when I first wrote about Sandy Creek in 2005, there were just six new coal power plants in the works. Today, there are 13.
The Fifth Circuit judges agreed with plaintiffs Sierra Club and Public Citizen that the Texas Commission on Environmental Quality erred by allowing Sandy Creek to build its plant without first fulfilling a requirement of the Clean Air Act. Instead, the commission relied on a Bush-era rollback of a Clean Air Act standard that was later overturned by a court. Specifically, the commission gave the company a pass on setting what's called a "Maximum Achievable Control Technology" standard for hazardous air pollutants, such as mercury. In layman's term, MACT means that a polluter must use technology to reduce hazardous pollutants to the lowest possible level. The result: Sandy Creek was permitted to put out more toxic pollution than allowed under the law.
"The pollution emitted from coal-fired power plants is dangerously toxic and has been linked to four of the five leading causes of death in the United States," said Eva Hernandez, field organizer for the Sierra Club, in a press statement. "By allowing a plant to be constructed that does not use readily available technology that will control as much pollution as possible, the TCEQ not only endangered people living near the plant in Texas, but also people living downwind from the plant in other states."
This is more of a setback than a defeat for Sandy Creek and the Texas coal rush.
"Sadly enough this doesn't actually stop the construction," Hernandez told the Observer, "but according to our lawyers we might be able to delay them from going online." Sandy Creek may have to go back to TCEQ and show how it can meet the MACT standard. Meanwhile, EPA could issue new, more stringent rules for mercury and other hazardous pollution from coal plants.
In general, the strategy of environmental and citizen groups fighting coal plants in Texas has become one of death by a thousand cuts. No matter what, Perry's boys at TCEQ are going to permit these plants. So, environmentalists are focused on dragging the permitting process out as long as possible, with the hopes that investors get cold feet, new EPA rules make some facilities economically un-viable, the developers cry uncle, or some combination of the above. Another element of the strategy is to force coal companies to make their dirty plants as clean as possible. It's not an inspiring gambit but it's probably the best that can be hoped for at the moment.