EPA Takes Down Screwy Texas Air Program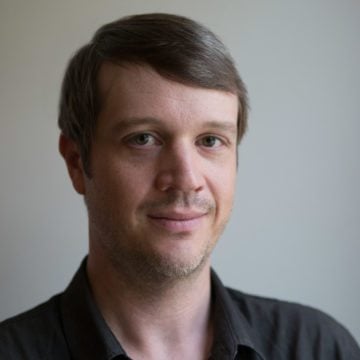 Updated below
The TCEQ-EPA showdown has escalated. In an unprecedented move, EPA announced yesterday that it is blocking the Texas Commission on Environmental Quality from issuing a permit to a refinery in Corpus Christi and is threatening to do the same for dozens of other refineries and chemical plants.
It's clear now – if it wasn't before – that the feds mean business.
"I think the writing will be on the wall — unless we start seeing better permits that address our objections, we are very likely to begin federalizing others," EPA Regional Administrator Al Armendariz told the Houston Chronicle. "The state is not following federal Clean Air Act requirements."
For months, Armendariz has been telling TCEQ to fix its so-called "flexible permits" program, a screwy system designed by industry. A "flex" permit essentially gives major polluters a pass on ratcheting emissions down at individual emissions sources, instead placing a cap on the facility as a whole. The cap is way too high and virtually unenforceable, critics charge.
Former TCEQ commissioner Larry Soward, now a consultant for Air Alliance Houston, said industry is only reaping what it's sown.
"Industry got [the flex permit program] in place, proceeded to rely on it and now when the EPA is coming in and saying flexible permits aren't compliant with federal law, industry is going to yell and scream," Soward said.
The EPA-directed overhaul is going to cause "major, major upheaval," he added. Catching up with fifteen years of technological change and stricter air standards will cost some companies a fortune. It may even drive some out of business, he said.
TCEQ, a fierce protector of industry, is unlikely to take the EPA crackdown lightly.
You can get a sense of the TCEQ bosses' attitude toward EPA from internal emails obtained by the Observer. "Dr. Al is here," read the subject line of a March email sent by Curtis Seaton, one of commissioner Carlos Rubinstein's assistants. "What does he need to hear from tx (aside from wine is good here)?"
Zak Covar, a Perry adviser turned TCEQ deputy executive director, responded: "A focus on science, common sense and the law would be helpful. Keep leading blindly and we see him and [EPA Administrator] lisa [Jackson] in court."
Whether TCEQ will really see "lisa in court" is unknown, but the political fallout is underway.
Gov. Rick Perry is already yelling "state's rights":
"The Obama administration has taken yet another step in its campaign to harm our economy and impose federal control over Texas," Perry said in a press release this afternoon.
"With their decision to take control of a permitting process that the Clean Air Act allows to be delegated to the states, the EPA is on the verge of killing thousands of Texas jobs and derailing a program that has cleaned Texas' air."
**
In preparation for the air program's overhaul, environmental attorneys have recently been ripping into the flex permits trying to figure out how they were put together. Or at least they've been trying to. In many instances, the attorneys have been unable to locate key information at TCEQ, said Ilan Levin, an Austin lawyer with the Environmental Integrity Project.
More disturbing, they've finding that whole chunks of the permits and permit applications are secret. For example, the flex permit application for Exxon Mobil's Baytown chemical plant lists as "confidential" an analysis of health effects from storage tanks and so-called fugitive emissions (i.e. leaks). Exxon also refused to make public information on pollution during startup, shutdown and maintenance.
In 2006, Bush's EPA wrote to the TCEQ that withholding such data was "contrary to federal law" as well as state law.
"First, all emissions data must be made public," the letter stated.
"Second, if the emissions data is not made public, the public and governmental agencies cannot know how the emissions limits were calculated and established, whether or not they are appropriate, and how they meet all legal requirements."
Nonetheless, TCEQ went forward with permitting and today no one knows what type of startup, shutdown and maintenance activities are authorized under the flex permit. The Texas Attorney General has ruled for years that emissions data must be made public under the Clean Air Act, but often defers to TCEQ to decide what is emissions data.  TCEQ has refused to make that determination and, as a result, has essentially allowed companies to decide what's confidential or not, critics charge.
Here are a couple examples of redactions in the Exxon permit:
Levin says he recently raised the secrecy issue with EPA. "You should have seen their jaws drop," he said. "For a regulator who deals in air pollution this is unheard of."
Update: The TCEQ commissioners have released a long statement blasting the EPA action as a "blatant power grab." Read the whole statement here.