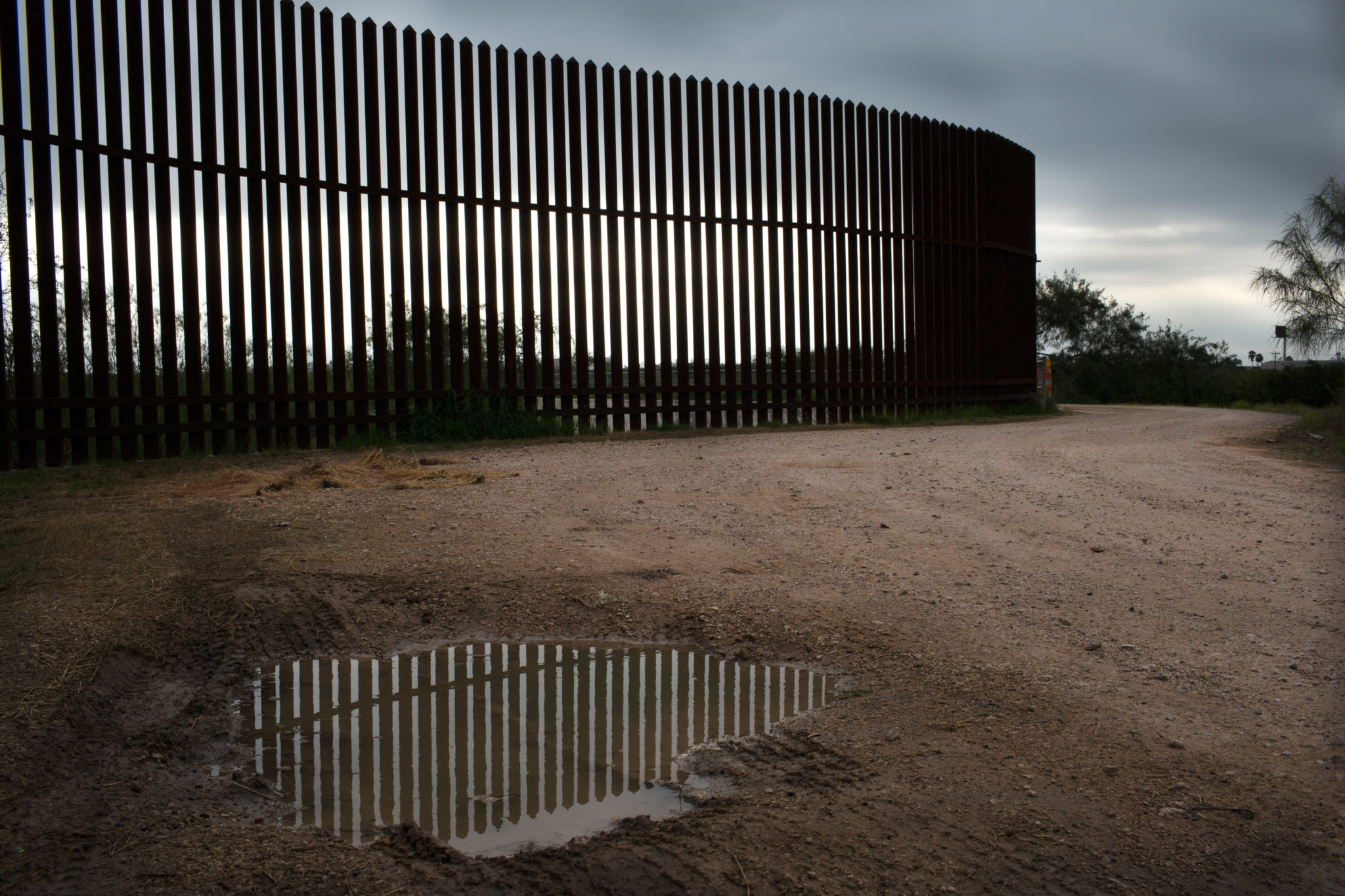 Texas Nonprofit Hopes to Delay Trump's Wall with Legal Fight
Lawyers from across the country are volunteering to help landowners fight federal condemnation cases.
The Texas Civil Rights Project announced Wednesday that a network of lawyers is ready to assist landowners who stand to lose their property to President Trump's border wall.
Attorney Efrén Olivares said the nonprofit has 11 attorneys on staff and dozens of volunteers in Texas, New York and Washington, D.C., who will represent landowners. Six families have already reached out to the organization as a precaution, but they have yet to be served with a condemnation lawsuit. The Texas Civil Rights Project helped defend at least 12 families fighting federal condemnation lawsuits after the Secure Fence Act of 2006 authorized 700 miles of border fencing. Olivares said those cases took several years to reach a settlement.
"This time around we want landowners to know they can say 'no' to the first offer for their land and they can ask for just compensation and a jury trial," Olivares said. "A lot of people didn't know that last time, and they signed away their land."
Of the 320 cases filed in federal court in Brownsville nearly a decade ago, at least 91 are still pending, according to a recent analysis by NPR. Many of those cases lay dormant for years, but since January some have been reactivated, presumably in connection with Trump's plans to build a border wall.
At a recent Border Security Expo in San Antonio, officials from U.S. Customs and Border Protection (CBP) told attendees that the agency planned to construct 28 miles of a combination levee and border wall as well as six additional miles of wall in the Rio Grande Valley. The process of designing the wall could take as long as two years, said Assistant Commissioner Mark Borkowski, chief acquisition officer for CBP.
With federal courts already clogged, dozens of new legal challenges could delay the building of the wall even further, which would be good news for landowners, says Olivares.
Attorneys with the Texas Civil Rights Project will also start holding "know your rights" meetings in communities along the border in May. The organization released videos on social media Wednesday in English and in Spanish notifying landowners of their rights, and urging them to seek legal assistance.
#ConozcaSusDerechos: Su Propiedad y el Muro Fronterizo

Hoy lanzamos nuestra campaña #SomosLaFrontera para resistir y parar la construcción del muro fronterizo. Estamos listos para proteger a los residentes de nuestra comunidad y detener el muro que amenaza con dividir y dañar a millones de residentes.Comparte el video y asegúrate de que nuestra comunidad conozca sus derechos.

Posted by Texas Civil Rights Project on Wednesday, April 19, 2017