Elizabeth Ames Jones: Is Austin Really the Capital of Texas?
Jones argues that Austin may not be "the Capital of the State" in order to keep her Railroad Commission seat while running for Texas Senate. Hilarity ensues.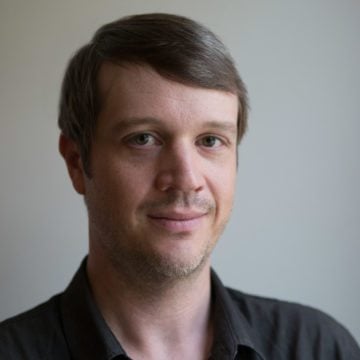 Politics in a one-party state can be dull at times. But every once in a while the GOP coughs up a hapless third-stringer who provides some welcome amusement. God bless Elizabeth Ames Jones, the Alamo Heights tea partier and perennial-candidate-in-search-of-a-winnable-race. The latest is that Jones is trying to bend physics and the Texas Constitution by claiming she lives in two places at once.
Jones chairs the Railroad Commission of Texas, a position that requires her to "reside at the Capital of the State," according to the Texas Constitution. Like most sentient beings who haven't been huffing volatile organic compounds at a fracking site, Jones has for the past seven years interpreted "Capital of the State" to mean Austin. Since 2005, when Gov. Perry plucked her out of obscurity in the Texas House and plunged her into relatively less obscurity as an appointee to the Railroad Commission, Jones has officially resided in Austin, Capital of the State. She and her husband, an attorney whose firm is in Austin, own a home in Tarrytown (a posh neighborhood where all the best Tea Party politicians live).
But that was before Jones pulled out of her U.S. Senate race—due to the fact that no one could figure out why she was running other than she fancies herself a modern-day Margaret Thatcher—and filed in November to run against state Sen. Jeff Wentworth, a three-term Republican whose district is anchored in San Antonio, Jones' hometown. (She's actually very much from Alamo Heights, an incorporated enclave within S.A. but that's a different story.)
The Texas Constitution, in its wisdom, requires that a candidate for Texas Senate reside in the district for at least one year. So now Jones is claiming San Antonio as her residence. But she also wants to keep her spot on the Railroad Commission, which requires of course that you live in Austin. Wentworth and plenty others have ridiculed Jones, demanding that she step down from the Railroad Commission. An Austin Democrat and Wentworth supporter is suing to stop Jones from collecting her $115,000 a year salary.
What's a person to do? How about arguing with the plain meaning of English? Recently Jones wrote to Attorney General Greg Abbott arguing that "the Capital of the State" may not be Austin.
"While this provision may seem straightforward at first glance, its meaning is unclear," Jones wrote.

"The drafters of the Constitution were capable of prescribing the location of the 'capital of the state' but did not do so.

"If a statewide official lives in Rollingwood or Westlake, is he living 'at the Capital of the State'? What about Pflugerville or Round Rock? Or, perhaps, Kyle, San Marcos, New Braunfels or San Antonio?"
Or Laredo, or Texarkana or Denver? Hell, maybe when they wrote "state" they meant Colorado. But maybe, depending on how redistricting shakes out, Jones can make it work. Wentworth's district stretches into South Austin. She could reside in Austin and San Antonio at the same time! And after all, South Austin's unofficial slogan is "We're all here because we're not all there." Jones would fit right in.