El Paso ISD Preps for Ban on Suspending Youngest Students
Alternative disciplinary measures aimed at reducing stigma and keeping kids in class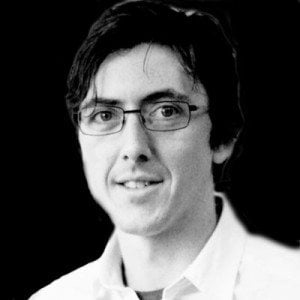 The Houston Independent School District got a lot of attention in February when its school board OK'd a ban on suspensions for students in grades two and under. That ban will take effect in the coming school year, and the state's largest school district has spent the last few months training teachers and principals in disciplinary alternatives. (We'll have more on that in the coming weeks.)
Fewer people noted that in May, the El Paso ISD school board followed Houston's lead, approving a similar ban on suspensions in grades two and below. As in Houston, the policy still allows suspensions in cases where state law requires it, like violent incidents or if a child brings a weapon to school. The policy also bans removing young students to disciplinary alternative campuses, which can have the same effect of interrupting students' work in class and saddling them with a social stigma.
In both districts, the proposals were based on research showing that early suspensions put kids at a severe disadvantage that follows them into their later school years, and that children of color and kids with disabilities are suspended at disproportionate rates.
Ray Lozano, El Paso ISD's director of academics and school leadership, told the Observer that the suspension ban is part of a broad effort to encourage more holistic support for students, even before a disciplinary problem arises. In the 2015-2016 school year, EPISD piloted an approach to classroom management called Positive Behavioral Interventions and Supports, which entails setting clear expectations for kids' behavior with frequent reminders.
"We can't take it for granted that students know how to behave appropriately," Lozano said. "They're young and they're evolving and they don't have the benefit of certain experiences." The district included 44 schools in the trial and will add 46 more in the 2016-2017 academic year.
The work is a deliberate response to fallout from the systemic cheating program EPISD carried out under former Superintendent Lorenzo Garcia. For years, Garcia and his lieutenants manipulated students' class schedules and grade assignments — and even forced some to drop out of school — in order to inflate the district's test scores. The scandal cast a long shadow over the district; Garcia has finished a federal prison sentence for his transgressions, but other former administrators are still awaiting trial. The El Paso Times reported in July on a still-unreleased state audit that found "significant, ongoing" problems with EPISD's migrant, bilingual and special education programs, and questioned some of the district's new strategies for academic improvement.
More acutely, Lozano said, the new approach to discipline was a response to the fact that even in the years following the district's takeover by the state, EPISD had been referring far too many students to disciplinary campuses. In EPISD, the referral rate was 3 percent of the district's 60,000 students, second among urban districts only to Arlington ISD's whopping 7 percent. "If we're referring students at those types of rates, then they're obviously not going to be in the classroom," Lozano said, "and what do they really learn from that?"
Lozano said he was encouraged by results from piloting the behavior support program last school year, even without the suspension ban in effect. He said elementary campuses in the program sent 918 fewer students to disciplinary campuses than they had the year before; middle schools sent 1,081 fewer students, and the two high schools referred 715 fewer students."There are many things that you can't quantify," Lozano said, "but when you visit the campuses, that positive feel — that's certainly palpable now."
Lozano, with a small team of administrators, is working with teachers to design behavior goals for each school in the program. The goal is to create plans that will be relevant to kids and communities at each campus, rather than an inflexible edict from the central office. Some schools have included mindfulness exercises as part of their work with students. Under the district's latest strategic plan, EPISD will be adding social and emotional learning to every school campus, through a partnership with a national group of districts.
In the wake of the cheating scandal, which many saw as a shocking betrayal, Lozano said the emphasis on life skills and whole-child education is key to EPISD's efforts to rebuild the community's trust.
"This is really a concerted effort to emphasize for all of our employees that, yeah, scores are important, but for one, that's not a total picture. We're leaving the other half of the child unaddressed, leaving that to chance," Lozano said. "We understand the importance of the academics … but we can't leave those other needs behind."