Election Day Road-Tripping Through Red, White and Blue (but Mostly Red) Texas
In Round Top: 'Fox News, some say they're biased too, but they're biased the same way I am, so I don't mind.'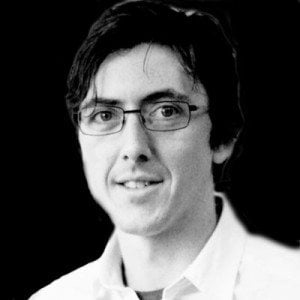 AGGIELAND — I've swung by six rural polling places so far, from Giddings to Brenham, dodging three speed traps and two deer so far along Highway 290, and witnessing a truly pastoral American scene. There was the old John Deere chugging around the Round Top town hall, the rugged work crew rewiring a fence by the road, and even a pack of goats scurrying across a pasture — throw in the bunting, flags and campaign signs I've seen so far, and it's all been pretty charming.
At Brenham's American Legion Hall Tuesday morning, high school volleyball coach Kathy Shedd told me the voting went smoothly enough, but despite the calm scene around the old stone building, she was afraid — afraid of how the rest of the country's vote would shake out tonight, afraid for Donald Trump's chances. "He is a man that likes to take care of business," she told me, someone who'd stand up to the rest of the world. "I'll feel protected with Donald Trump in office," she said. Her team's got a playoff game tonight, she said, so she'll be doubly nervous hoping for big wins for Team Trump and the Burton High School Lady Panthers.
I met another Trump voter outside the Round Top courthouse, across the street from famed Royers Pie Haven, and not far from Rick Perry's retirement home. The courthouse sits at the center of what's basically a living antique mall, where the old metal signs for gasoline brands still outnumber the ones for Trump and Mike Pence. I passed one sign for Hillary near Round Top, but the other word on it was "jail."
A Round Top woman who'd only identify herself as "Texas Sue" — her alias when she leaves comments online — told me she'd just voted for Trump even though, she said, "I don't like him." She'd held off on voting early in hopes that "something would happen" to either Trump or Clinton before today, making room for a new candidate to step in. She hoped Clinton "would get put in jail." She hoped for "a miracle."
"I'm not a gun-toting idiot," she told me, but — "maybe you can tell by my age, I'm not a millennial, and I don't subscribe to the changes the Democrats want to make in society." Sue told me she'd probably be watching the results tonight on Fox News, not on CNN. "The Clinton News Network, I don't care much for it," she told me. "Fox News, some say they're biased too, but they're biased the same way I am, so I don't mind."
Follow the rest of the Observer's Election Day 2016 live coverage here.