Drought in Wichita Falls 'Nothing Short of a Natural Disaster'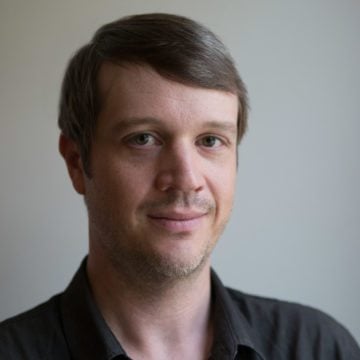 Updated below with data from National Weather Service
Folks in Wichita Falls don't need a reminder that the Great Texas Drought is far from over.
The city of Wichita Falls on Tuesday officially announced unprecedented Stage 4 drought restrictions that ban almost all outdoor watering, ratchet up surcharges for over-consumption and prohibit golf courses from watering with city water, among other rules. The North Texas city joins a list of towns that have run into serious water shortages, including Robert Lee, Spicewood Beach and Barnhart
The new restrictions were triggered when the city's two drinking-water lakes—Lake Arrowhead and Lake Kickapoo—fell to a combined 30 percent capacity. The lakes, like most reservoirs west of Interstate 35, have been in steady decline for years as drought's handmaidens—heat, evaporation and heavy municipal demand—take their toll. Both are at historic lows and it doesn't appear that the water restrictions so far have arrested the withering-away of the lakes.
At a press conference this morning, city officials were blunt in their assessment.
"Make no mistake, this is a crisis," [City Manager Darron Leiker] said, then reinforcing weather conditions that led to the current drought stage. "It's really nothing short of a natural disaster we're dealing with."
While rains the past few months have given much of Texas some relief, Wichita Falls is in a pocket of extreme conditions—the latest victim in a three-year drought that's morphed and shifted around the state like lichen, here growing stronger, there slackening but persisting nonetheless.
"The city of Wichita Falls would typically see 28 days of 100-degree temperatures. In 2011, we saw 100 days over 100 degrees," he said. "Think about that for a minute. That's over three months of over 100 degrees."

The director added that the city received just 13 inches of rain in 2011, less than half of the average rainfall of more than 28 inches. He said 2012 and 2013 have had similar results — above normal temperatures and below normal rainfall — and the result is the severe drought that has decimated the region.
Victor Murphy, climate service program manager at the National Weather Service, says 2011-2012 was the warmest consecutive two-year stretch on record for Wichita Falls and the driest two-year stretch. Going into 2013, the area had a 22-inch rainfall deficit. That combination was the "1-2 punch to the gut that floored the Wichita Falls area," Murphy said.
And while 2013 has been somewhat kinder—temperatures have been near normal—Wichita Falls is running a seven-inch rainfall deficit for the year, bringing the total gap in precipitation over the past three years to an unbelievable 29 inches, about the amount Wichita Falls gets in a whole year.
Of course, climate change has nothing to do with any of this.