Donna Campbell Unveils School Voucher Proposal, Promises Miracles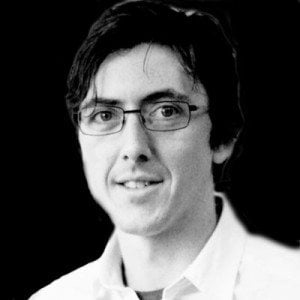 If ballplayers wore suits with their pinstripes and vendors walked the stands hawking copies of Steve Forbes' new book (it's actually just called Money), then the Sheraton by the Capitol would feel an awful lot like spring training. Here at the Texas Public Policy Foundation's pre-session policy confab, the air is thick with free-market dreams for another Lege session.
There's a little extra spring in Rep. Bill Zedler's step as he strolls by, a little extra shine on the ostrich boots shuffling across the lobby floor. And nobody in this hotel is half as excited as Sen. Donna Campbell (R-New Braunfels) telling the press about her hottest prospect for the new session, filed just yesterday: Senate Bill 276, "Relating to state savings and government efficiency achieved through a taxpayer savings grant program administered by the comptroller of public accounts."
In a word: vouchers.
Or, as Campbell suggested today: "universal school choice," because "voucher" suggested a golden ticket in limited supply. Her plan is unlimited.
Two years ago, it was then-Sen. Dan Patrick who delivered an enthusiastic pitch for vouchers just before the session's start. Today, with Patrick in the lieutenant governor's office, it was Campbell's turn to beam about the miracles school choice will bring, to help us forget how decisively the Legislature has rejected vouchers in the past, and inject her voice with a little extra gravity as she describes our "moral obligation" to spend public money on private schools.
Her plan was simple: parents who move their kids from public to private schools get a tuition reimbursement of up to 60 percent of the state's average payout—for classroom operations, but not facilities funding—for each public school student. Campbell and new Attorney General Ken Paxton offered the same proposal in 2013; back then, the maximum grant would be $5,000. In five years, the Legislative Budget Board estimated, the program would save the state $1.1 billion.
She spoke quickly—too fast to catch it all—as she related the miracles in store for a Texas that embraces school choice. "It will turn poor performing schools into better schools," Campbell said. "It will equalize the playing fields. … It will improve our economy. … It decreases the number of dropouts. It improves the graduation rates."
Many of these are familiar arguments for school choice, but then there's so much more. At some point, standing there circled around the podium, you had to stop and wonder, where's she getting this stuff?
The answer was in a booklet on a table beside her, a new 43-page literature review produced for the Texas Public Policy Foundation and the Texas Association of Business, written by the man standing next to her: Art Laffer, namesake of the "Laffer curve"—an economic model often wielded as a cudgel against higher taxes—who hugged Campbell at the podium and called her a hero.
"There's not one thing that isn't improved by charters and choice," Laffer explained.
At a panel discussion later, Laffer elaborated. His report, he said, reviewed the research out there already on the subject. What he found, he said, was "just a huge volume of evidence, all supporting school choice. There's almost nothing negative about school choice at all."
Laffer was clear that his report doesn't break new ground. The handful of voucher programs around the country have been studied closely, and there are plenty of meta-analyses on school choice out there already. Laffer's is hardly the only example of cherry-picked research on vouchers, but with its bold promises that school choice will mean "$260 – $460 billion more in our economy," it could grab plenty of attention at the Legislature.
Many times today, Laffer joked that the research he reviewed—"all these boring articles, and they truly are boring"—was too dry for the audience to worry much about. (For what it's worth, the University of Colorado's National Education Policy Center has found plenty of negative findings about the impact of voucher programs.) But Laffer impressed on the audience that school choice isn't all about the bottom line, after all, but about "bringing ethnic minorities into the mainstream. … Once you lose these kids, you lose them forever. And they become hostile, and you have to spend a fortune protecting yourself from them."
And then it's about the bottom line again.
Laffer made three speaking appearances for TPPF today—probably a sign of how important this issue is to the group—and always returned to the question of race. On a panel with Lt. Gov.-elect Dan Patrick, Laffer put it this way: "We've seen it on CNN, and Al Sharptons [sic] and what's going on with Trayvon Martin. … The opportunities for inner city kids are not there. School choice will bring those opportunities for those kids."
Laffer strolled further down this path earlier in the day, explaining that the higher property values sure to follow school choice would, on their own, make racism a thing of the past.
"There may be racists on both sides of the aisle, but when these racists have good paying jobs and they're making money hand over fist, they don't have time to be racist." After all, he said, employers only have the luxury of discrimination if there's competition for their job. "If you have 15 job openings and one person applies, you hire the son of a gun as quick as you can."
To hear Campbell tell it today, you'd think she had hit on a big new idea—and not that vouchers have been proposed, and even tried once, and then shot back down again for decades in Texas. Every two years TPPF, or its founder James Leininger, shepherds a voucher bill into the Capitol and every two years a coalition of Democrats and rural Republicans shoots it down. Last session the House made a big show by preemptively banning voucher funding even before a bill came over from the Senate.
The new school choice bills are sure to face similar concerns—private schools are specifically exempted from state testing under Campbell's bill, for instance, and most private schools (see anecdotal accounts from Dallas, Houston and Austin) charge more than $5,000 a year, so parents would have to pony up the rest.
Texas Association of Business President Bill Hammond briefly alluded to Dan Patrick's bill last session, saying only that "for whatever reason, it didn't gather momentum." The game for Campbell today was to build new momentum for the coming session, armed with Laffer's report and her own emotional appeals. As she explained today, probably not for the last time, "Every year that we wait is another precious year for a child that passes."