Does – BPA-Free' Mean It's Safe?
Eastman Chemical goes after Austin researcher who found that BPA-free plastics contain other hormone-altering chemicals.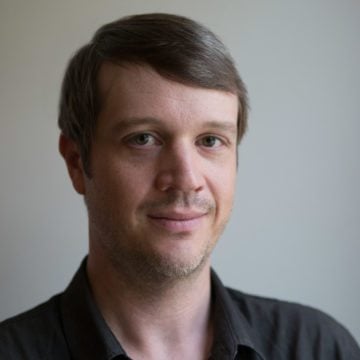 In a small, nondescript office park in North Austin, scientist George Bittner bombards baby bottles with UV rays, blasts sippy cups with steam and microwaves deli containers. The idea is to recreate the way consumers use and abuse common plastic products. After stressing the products, Bittner and his 10 employees at PlastiPure and CertiChem, two sister companies that share lab and office space, then introduce the plastic extracts to a line of breast cells and monitor the results.
Their goal is to detect whether ordinary plastic products leach estrogen-like chemicals when stressed. The effort has made Bittner, a precise man in a white lab coat and oversized glasses whose day job is professor of neurobiology at the University of Texas at Austin, an enemy of powerful interests.
Last year, Bittner published the sobering results of testing hundreds of plastic products: Almost all of them, including baby bottles and water bottles—even those labeld BPA-free—used by millions of Americans and sold at stores like Wal-Mart and Whole Foods, contain detectable levels of estrogenic activity (EA). Chemicals exhibiting EA mimic estrogen in the body and can disrupt natural hormonal processes in mammals. BPA is one such chemical. Recently the Food and Drug Administration banned BPA in baby bottles and sippy cups. Though there is considerable dispute on the health effects of BPA and other endocrine disruptors, studies have linked low doses to developmental problems, cancer and even obesity.
Many of the products Bittner tests are marketed as "BPA-free"—a designation he says is technically accurate but misleading.
"What we're saying … is that BPA-free does not mean that the product is free of chemicals having estrogenic activity. BPA doesn't have its effect because it's spelled B-P-A or because of anything other than it has estrogenic and maybe androgenic effects," he said. "Any chemical that has those effects would produce the same problems." In short, Bittner's message is: BPA-free doesn't mean EA-free.
That's not a message that the plastics industry wants to hear. Although the science is inconclusive on whether BPA, and other estrogen-like chemicals, are harmful to humans, savvy consumers want to be safe, rather than sorry. Eastman Chemical Company, the Tennessee-based giant, has sued PlastiPure and CertiChem in an Austin federal court over the companies' claims. At issue is Eastman's popular Tritan line of plastic products, including sports bottles, baby bottles and hundreds of other "food contact" products. In 2010, Eastman began marketing Tritan as not just BPA-free, which no one disputes, but also as "EA-free" after it commissioned its own testing.
This is how the company's website puts it:
Why start with Eastman Tritan™ copolyester for your food storage products?
Because Tritan is safe.

The site goes on to state that "Tritan does not contain estrogenic activity (EA) and androgenic activity (AA)."
But CertiChem's testing flagged Tritan products as rife with estrogenic chemicals. In 2011, Bittner's team tested more than 400 common plastic products marketed as BPA-free. Most of them, including Tritan, were found to have estrogenic activity. In July 2011, the results were published in a peer-reviewed journal, Environmental Health Perspectives. The authors were Bittner, two of his employees at CertiChem/PlastiPure and Craig Jordan, a renowned cancer researcher at Georgetown University.
"Some of their products, when stressed, release what we call relatively high amounts of estrogenic activity," Bittner said.
Eastman's lawsuit accuses CertiChem and PlastiPure of waging a "media campaign" that "exaggerates the extent to which EA is present in plastic products—particularly those made with Tritan." In an interview, Lucian Boldea, Eastman's vice president for specialty plastics, said that CertiChem is whipping up fear in order to drive business to PlastiPure, which works with companies to develop EA-free plastics.
CertiChem and PlastiPure are indeed closely linked. Their shared office and lab space in North Austin is marked by little more than different colored carpeting. Bittner is the CEO of CertiChem and the CSO of PlastiPure. But Bittner says PlastiPure isn't really a competitor of Eastman's; the company doesn't manufacture resins, it helps plastics companies develop EA-free formulations.
Asked to provide a list of plastic products with estrogenic activity that consumers could use, Bittner said that would be "both unwise and not possible." The reason: To have confidence that a product is truly EA-free, he would need to be involved in the manufacturing and packaging process and test randomly at least a few times a year. Bittner's advice to consumers concerned about EA is to lobby retailers. It worked for BPA.
"Retailers made sure in very short order that baby bottles were not made of BPA," Bittner said. "And I'm afraid that that's the approach that's got to be taken here."
Boldea also took issue with the CertiChem's testing methods.
"The conditions that they subjected [Tritan products] to are simply not indicative of normal use," Boldea said. Why, for example, did the company use an autoclave, a sterilization chamber, instead of a dishwasher to stress plastics? "A dishwasher is certainly easier to find than the autoclave."
Bittner fires back that Eastman's own testing is inadequate because it doesn't mimic how people use off-the-shelf products. "They state inappropriately and inaccurately that our test is too stringent but they don't release any results as far as we are aware of any exposure of their resin to UV or sunlight, much less exposure of any product made from Tritan," Bittner said.
Ultimately, Bittner said, Eastman is trying to censor scientific results that affect the company's bottom line. "This is their way to shut things up for a while," he said. "If Eastman is successful with us, Eastman sets a precedent that their product can't be tested except how they want to test it."