District 33: Texas' Wildest Congressional Race
City rivalries, race, and now union politics, swirl around 11 Democrats vying for North Texas' new seat in Congress.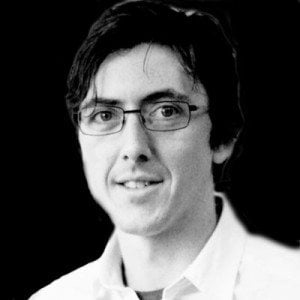 It's a little after 10 a.m. Friday, and it's already heating up in the Cowboys Dancehall parking lot in Arlington. State Rep. Marc Veasey is mingling with folks from the local unions who have come to support his bid to win district 33—North Texas' new seat in Congress.
Not so subtly, Veasey's staff has arranged two flags on the ground beside his black SUV—one for the United States, one for the United Auto Workers—with the big General Motors logo looming on the plant across the street.
Veasey's leading rival for the seat, Dallas trial lawyer and former state Rep. Domingo Garcia, served up this photo op on a silver platter the week before. At a forum in Fort Worth, Garcia spent the evening taking swipes at General Motors, American Airlines and Lockheed Martin, all corporations with a big presence in Tarrant County. "I don't have any confidence in General Motors," Garcia said.
Fort Worth Star-Telegram columnist Bud Kennedy publicized the comments, wondering why on earth someone running for Congress here would slam the area's biggest employers like that. "Garcia sounded like no congressional candidate Tarrant County has ever seen," he wrote. Now, Veasey has seized it.
"We have to work hard to defend all of these companies because they put food on all of our tables" Veasey says for the cameras. "And the people that work at these companies—like the men and women that are here today—they're what make General Motors strong." Veasey wraps up his remarks to applause from the dozens of auto and aerospace workers, UAW and AFL-CIO members who've turned out to show their support.
Suddenly there's something to argue about in this race between nearly a dozen Democrats who otherwise have spent a lot of time agreeing with one another. Until then, the race was otherwise noted most for its crowded field, for being anchored both in Dallas and Fort Worth or for pairing big populations of black and Latino voters. By citizen voting age population, the district is 40 percent Hispanic and 18 percent African American.
It's forced candidates to travel into new neighborhoods, reach for some unlikely endorsements and, in some cases, spend a whole lot of money just trying to get noticed. You can't drive five minutes on the Interstate in south Fort Worth without spotting Dallas dentist David Alameel smiling down from a big blue billboard, asking for your vote.
"There are a lot of people that are running, a lot of people that have similar ideas about things, and you have to work very hard to differentiate yourself from other candidates," Veasey says. His party credentials helped set him apart early, though—he's chairman of the state House Democratic Caucus—along with his role in the redistricting battle that created District 33.
"The jobs issue is huge in a district that is heavily minority," Veasey says. "Even when times are good, you're gonna have people who are concerned about being able to put food on the table."
Garcia's campaign didn't reply to an interview request, but the former Dallas city councilman and state representative put forth a populist message in an interview with political blogger Charles Kuffner. "Billionaires and millionaires need to pay their fair share. … Money is corrupting," Garcia said. "I want to be a voice for the other 99 percent." He's been endorsed by the Teamsters, and by Dallas political big-shots like state Sen. Royce West and—quite a coup—County Commissioner Elba Garcia, who happens to be Domingo's wife.
Outside of Veasey and Garcia, press coverage for the candidates rarely amounts to more than their name and a one- or two-word descriptor: attorney Chrysta Castaneda and community leader Carlos Quintanilla in Dallas, or civil rights activist and pastor Kyev Tatum in Fort Worth. The field includes a pair of former city council members—Kathleen Hicks from Fort Worth and Steve Salazar from Dallas—a current Tarrant County justice of the peace in Manuel Valdez, and a former Tarrant County assistant district attorney in J.R. Molina.
Another fringe candidate is Jason Roberts, an Oak Cliff dweller who helped secure federal grants to bring street cars to his side of Dallas, is usually either given the title "neighborhood activist" or "hipster." It may be a challenge to get noticed, but Roberts says the opportunity was just too good to pass up. "It's rare that you see this new district pop up, and even rarer that you live in that district," he says.
Roberts says friends told him he'd be crazy to run for Congress. He's a walkability evangelist, a neighborhood organizer, a singer in the Dallas band The Happy Bullets. Each year, he helps put on the Bastille Day festival in Oak Cliff. "People like us don't run," his friends told him.
"One of my hopes was to see if I could, in some way, help try and change the narrative," Roberts says, to talk more about building good neighborhoods and schools, and connect with people who want the same things, regardless of their race or hometown. "I'm walking into these forums knowing more than likely, the folks that are watching are not going to vote for me. But they are coming up to me after and saying, 'Hey man, I've been trying to work on some of that same stuff in my neighborhood.'"
With so many candidates on the ballot, the odds are very good that this month's election is only the first round before two of them square off in a July 31 runoff. Though Garcia's a favorite to pair up against Veasey in that runoff, he's been looking lately like he can't catch a break.
His campaign got caught passing out "street money" to help secure an endorsement from the Coalition of Black Democrats in Dallas; the campaign allegedly paid members of the group to show up and vote for Garcia's endorsement. It didn't work. The coalition endorsed Veasey anyway. Garcia also got snubbed by his hometown paper when the Dallas Morning News endorsed Veasey too.
Garcia sent out an email last week, hoping to clarifying his comments about the companies he'd slammed. "I support GM jobs and workers," Garcia wrote. "I oppose the corporate bosses that make gas guzzlers Americans don't want to buy and that cannot compete in the world market place." Surely he could claim the high ground with a populist message like that.
Then he called Veasey "the establishment's paid for errand boy," saying his opponent was about to "do something no Democrat should ever do: stand with big corporations on Wall Street, not the workers."
But the union members gathered outside the GM plant Friday morning didn't sound convinced.
Steve Krajca, a UAW leader who works nearby at Vought Aircraft, said it was simply "anti-union comments" he'd heard from Garcia. "He was saying there's no need for unions anymore, because we've got labor laws," he said. "Well that's a big crock of crap."
To Krajca and others at the rally, it was all sour grapes—Garcia had sought their endorsement and didn't get it. Walking away from Veasey's event in the parking lot, a big guy in a camouflage T-shirt sounded like he didn't buy Garcia's anti-corporate message. "He gotta drive, he gotta fly," he said. "Somebody builds this shit for him."