Deion Sanders Unveils New Charter School, Online Curriculum
Sanders and his team sell prospective parents on promise of tech immersion for inner-city students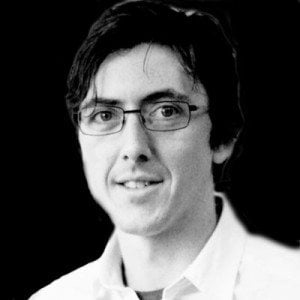 Former NFL star Deion Sanders' new charter schools in Dallas and Fort Worth begin accepting applications from students later this week, opening the two-month window before a lottery picks the 1,500 lucky students who'll attend Prime Prep Academy next fall.
Last week, Sanders led Prime Prep leaders in a P.R. blitz to drum up interest in the schools, making the rounds of Fort Worth and Dallas newspapers, morning shows, evening news and radio, which helped spread the word that he's "making the move from the locker room to the classroom," and "tackling education."
"All our lives we've struggled and tried to get out of the 'hood. What's wrong with the 'hood? Let's make the 'hood good," Sanders told Smooth 105.7 personality K.J. Midday. He said Prime Prep's Fort Worth and South Dallas schools would be about building kids' self-esteem and giving them tools they don't get in their neighborhood schools, like laptops and a computer-based curriculum. "And it cuts time down on the teachers, because the teacher spends her whole day or his whole day on Saturday grading papers. Now it's great, electronically, it gives them more time to focus on the babies."
Thursday night, in a chapel at the South Dallas campus they plan to take over this fall, Sanders and his business partner D.L. Wallace promised hundreds of prospective parents and students that what they're offering is simply "the best" of everything, for free.
Despite those good intentions, Sanders and Wallace told the crowd they'd been through hell the last three years just trying to get this school approved. "I'm not moving. You can't impeach me," Sanders said. "Everything in this program is blood-stained because of what we've gone through."
They might have been alluding to the ongoing suit filed against the pair by one of Wallace and Sanders' former business partners; the Austin-American Statesman report in November that an early draft of their charter application included a consulting contract that would pass profits to Prime Prep officials; or our December report that companies listed on their charter application as having pledged thousands of dollars to the school had no knowledge of doing so. The Texas Education Agency says everything in their application is kosher now.
But Sanders and Wallace framed the criticisms simply as an attack on their vision for inner-city students.
"I want you to know what people say," Wallace told the crowd. "They say we can't do this. They say the inner city can't come together and do great things for their children."
Along with its potential as a high school sports powerhouse, Prime Prep's plans are worth watching because its fundraising depends so much on Sanders' star power and endorsement deals—relying on outfits like Under Armour and the NFL for support, not the Gates or Walton Family foundations that so many other charters rely on.
On a night focused on the school's academic plans, though, Wallace was the night's real star. He worked the crowd with a ShamWow salesman's humor and grace, led rounds of applause for questions from parents and glowingly endorsed the new online curriculum they've bought for the school, which will replace a homegrown online homework portal they'd initially planned to use.
The new curriculum will come from Florida-based VSCHOOLZ, Inc. That's "V" as in "virtual." The company, backed by Miami entrepreneur H. Wayne Huizenga bills itself as a "fully hosted, customizable solution for schools to be able to launch their own virtual school"—or a "blended" online/classroom hybrid, in Prime Prep Academy's case. It includes content from publishing giant Houghton Mifflin Harcourt and the Science Screen Report video series.
"Teachers still have to do their jobs. This is a tool to make their jobs easier," Wallace said. VSCHOOLZ cuts paper-grading time by 75 percent, Wallace said. VSCHOOLZ is "uniquely and completely aligned with the STAAR's requirements," Wallace told parents, referring to Texas' controversial new testing regimen that's rolling out this year. He said Prime Prep will be the program's first school in Texas.
"Today's times mean that we [parents] may not be in a position to teach our kids the things they need to know," Wallace said—but with their web-based curriculum, Prime Prep students can keep learning on their home computer, and parents can check their progress online, no matter how late they get home from work.
Wallace offered up just a taste of the VSCHOOLZ experience, playing a clip from a math lesson about using a number line to solve a problem. When the clip finished, Wallace was beaming.
"Now wait a minute, that's something I wouldn't be able to teach my children," he said. He pointed out the name of the guy who designed the lesson, and the word "professor" in front of his name. How often do your kids get taught by a professor in public school? Wallace asked parents.
While Prime Prep will probably have between 18 and 22 students per teacher, Wallace said thanks to VSCHOOLZ, they could handle many more than that.
"If you give the teachers the tools effectively, they can teach 25 kids," Wallace said. "It's about your commitment to the classroom."
The meeting was mostly about academics—to avoid recruiting violations, there wasn't much talk about sports. (The school will debut against 3A competition next year.) But Sanders said leadership training would be built on his TRUTH sports programs, where kids are taught to be confident around pro athletes like, say, Deion Sanders.
"We have kids that aren't enamored when they meet someone of stature and start asking for autographs," Sanders said.
Carl Dorvil, the vice chair of Prime Prep's board, said he'd be lining up entrepreneurs to talk to students and keep them motivated. "We know and understand that all kids are impregnated with potential," he said. "But they've got to labor to get that out." A delicate lesson to impart in a state where abstinence-only education rules.
"I've heard all the hoopla," Arlington parent Kim Thompson told me after the meeting. Her son's enrolled in private school today, but he's been in TRUTH programs, and was lobbying her to enroll him at Prime Prep. "I wanted to know the academic piece tonight, and I was impressed," she said.
Another parent, Knasha Dawson, said her son has been in TRUTH sports programs for three years. She was impressed by the e-books and laptops Prime Prep will have in the classroom—one laptop per student—"because most schools are still, you know, with the books."
"This is not about us," Sanders said near the end of the meeting. Then, he told prospective students he had a stake in making sure they graduated like winners: "My name is on this, so there's no way I'm gonna let you take my name to the ground."