Dan Patrick's Latest Civil Rights Cause: "Catholics and Christians"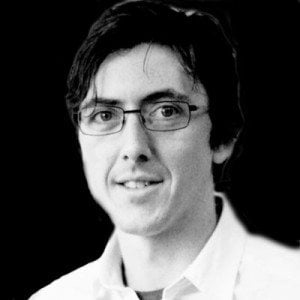 Over the weekend, the AP's Will Weissert took a long look at state Sen. Dan Patrick's new missionary zeal for school choice, which the Houston Republican has been calling "the civil rights issue of our time."
This morning, Patrick blew the whistle on yet another crisis he deems roughly equal to the fight against racial injustice a half-century ago: parochial school students who can't play baseball against public school students in the University Interscholastic League.
Patrick's bill letting private and parochial schools participate in UIL competition seemed, at first, as though it would cruise to a committee vote this morning.
At Patrick's invitation, San Antonio megapastor John Hagee had already given his blessing ("Heaven forbid we'll offend the gods of football in Texas") and Patrick was secure knowing that the Senate had voted out similar bills in past sessions. Patrick's bill even exempts football and basketball—so the most sacred UIL contests would still be public-school-only.
But then Patrick learned two men had shown up in person to testify against his bill: Sundown ISD Superintendent Mike Motheral and Joe Martin with the Texas High School Coaches' Association.
Patrick greeted them politely and apologized for almost skipping their testimony, and after letting them explain their concerns, said this: "I'm always amazed at the people who oppose this bill. I'm just always amazed."
Motheral worried about neighborhood schools getting stuck in competition with private schools that draw elite athletes from far away. Martin, too, worried about an "unfair competitive advantage" for private schools that can pick and choose a student body.
Sen. Donna Campbell (R-San Antonio) was unmoved, and grasped for a sports metaphor to elucidate her perspective:
"Are we picking winners and losers when we decide who can play and who cannot or who can have the speech debate reading stuff like that? I mean, are we unfairly punishing students who may be academically very strong to keep them out whenever we structure it so that we don't allow everyone?

[…]

"I would liken it almost to our Olympics, where we say if the fastest runners coming from—let's just say America—would have to opt out because we have stellar athletes, and the Olympics wouldn't allow us in? I'm trying to wrap my arms around why we wouldn't allow all children. Isn't it about the children?"
Not wasting time with a sports metaphors, Patrick was ready with heavier artillery: "When you say that UIL has functioned for 100 years and everyone's been happy—if you were black in this state before the civil rights movement, it didn't function for you."
The crowded room had been full of chatter over an exchange between Campbell and Martin a minute before, but now it fell silent. Patrick dug in deeper.
"And now I feel there's discrimination against Catholics and Christians in these parochial schools. And the same testimony would've been given before this committee in the 1950s: 'It's gonna be on an unlevel playing field if we let those black players play,'" Patrick figured. "Traditions must be broken. People must be accepted. And no one should be discriminated against in Texas."
Not even the mighty, undefeated St. John's lacrosse team.