Dan Patrick Files His "Business Tax Credit" School Voucher Bill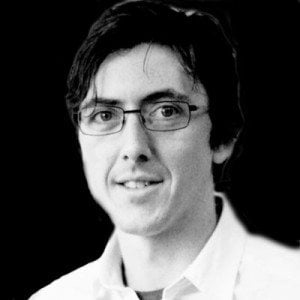 Update at 3:05 p.m.: Patrick has teamed up with Sen. Ken Paxton to co-author another bill filed Friday, which is exactly the same as the bill described here.
Looks like Dan Patrick wasn't ready to let his fellow senators—like Tommy Williams, Ken Paxton and Eddie Lucio Jr.—grab all the headlines about voucher proposals.
Just ahead of today's bill filing deadline, Patrick submitted a proposal on Thursday creating what he calls the Texas Equal Opportunity Scholarship Program. His SB 1410 would create the largest voucher program of any bill filed this session, offering private school vouchers for at-risk and low-income students, with a priority for kids in low-rated schools.
Businesses could take up to 15 percent of what they'd pay in franchise taxes, and donate it to the new scholarship fund instead. Patrick's bill also offers a tax credit against the premium tax insurance companies pay the state.
Unlike a bill filed Monday by Sen. Ken Paxton (R-McKinney), Patrick's bill only gives priority to students in low-scoring schools—if there's enough scholarship money left, any low-income or at-risk student could get public money to spend on private school tuition. The bill's family income cutoff is twice the federal free and reduced lunch program limit—about $71,000 for a household of three.
The vouchers would be worth up to 80 percent of the state's average per-student spending. Patrick's bill also doesn't cap the size of his new scholarship program at a total dollar amount, as Paxton's does.
Private schools that accept the scholarships could be religious and would have broad leeway in what they teach—under Louisiana's voucher program, some private schools made great use of that freedom. Under Patrick's bill, participating private schools would only have to give an annual test—either STAAR or a norm-referenced test like the Iowa Basic Skills Test.
The new scholarships could also cover pre-kindergarten or up to $1,000 for an afterschool program.
Before the start of the session, Patrick was enthusiastic about using public money to cover private school tuition—an idea that's long been a tough sell in Texas. Voucher critics lined up to fight any proposal, including a "business tax credit," that would spend public money on private school tuition, but in the last few months the "school choice" debate has focused on charter school expansion instead.
Voucher fever has caught on this week in the Senate, though, with a hearing on Sen. Tommy Williams' (R-The Woodlands) voucher proposal for special needs students, and the filing of Paxton and Patrick's voucher bills. Lt. Gov. David Dewhurst recently reiterated his commitment to passing a voucher bill out of the Senate this session—even if the proposals stop there. House education leaders like Speaker Joe Straus (R-San Antonio) and Public Education chair Jimmie Don Aycock (R-Killeen) still sound unmoved by the Senate's enthusiasm.
The text of Patrick's bill is below. I've highlighted some important sections, and you can click on those for more detailed notes. (Here's a link to the annotated bill, too.)
Update at 2:12 p.m.: Along with SB 23, which Patrick and Paxton have co-authored, Paxton and New Braunfels Republican Sen. Donna Campbell also have another voucher bill, SB 1575, just filed Friday. Freshman Rep. Scott Turner (R-Frisco) has filed the first voucher bill in the House.