Creating Supportive Housing for Women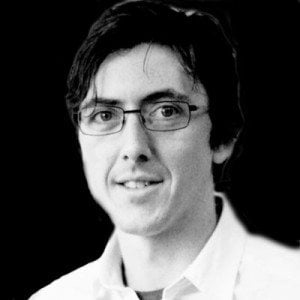 A version of this story ran in the February 2012 issue.
Paula Paust had been in the business of helping homeless women for decades before she led The Women's Home in Houston on its boldest venture yet.
For years, she'd overseen the group's center in Montrose, which offers short-term housing and treatment to help homeless and drug-addicted women move, as the center's motto says, "from crisis to self-sufficiency."
The Women's Home, which is supported by United Way, had been doing that since 1957, careful to stay focused on its specific mission. But a few years ago, Paust, who is executive director, thought the time was right to offer more. Staff circulated a survey at the home to gauge interest in long-term affordable housing built around a sober community and run by The Women's Home.
"It was kind of an overwhelming response," Paust says. The answer was yes.
So she and her small staff began raising money and drawing up plans for a permanent supportive housing operation, where graduates from the home and similar treatment programs could find help staying clean, holding steady jobs, and paying the rent.
Among homeless advocates, supportive housing is a popular means of easing clients from shelters and treatment centers to independent lives, free from destructive habits. But as is often the case with such housing, residents of Houston's Spring Branch neighborhood weren't thrilled to hear that The Women's Home planned to expand into their community.
"First it was a misunderstanding because the neighborhood thought we were going to be putting in a treatment program," Paust says. "But then, they weren't all that happy when they realized no, we're going to be doing housing."
"As a nonprofit, we're usually used to people liking us. It was pretty eye-opening," she says.
It took about 10 months of lobbying their prospective neighbors in Old Spring Branch, volunteering at the nearby elementary school and talking up their energy-efficient plans, but Paust says it finally paid off: "We were able to turn [the opposition] around, and we've had incredible support."
In January 2011, the first residents moved into The Women's Home's new 87-room facility, named the Jane Cizik Garden Place, after the Houston philanthropist.
The three-story apartment complex forms a horseshoe around a garden and a labyrinth for meditation. The building features a computer room and a workout room. Yoga classes and job training are available, and a full-time case manager lives on-site.
The City of Houston and Harris County contributed to construction costs, but most of the facility's $11 million cost came from private donors that Paust and other Women's Home leaders have cultivated over the years.
"When you love something and you're trying to make it better, and you care about the clients you serve, it's kind of easy to sell," she says.
Paust says 90 percent of the women who took an apartment at Jane Cizik Garden Place are still there after a year. Residents can stay as long as they like provided they are good tenants and earn no more than $37,000 a year—or 80 percent of the family median income for a household of one.
She's hoping that as residents find new apartments, they'll stay close, and return to volunteer. "Our goal is to develop a community, almost an extended family," she says.
One quarter of Garden Place residents are on disability. Many move in straight from treatment and are unemployed. Half are living on less than $16,000 a year. In some cases, The Women's Center helps subsidize rent, which is $525 to $575 a month for a one-bedroom apartment. Paust says the fundraising never ends.
The demand for permanent supportive housing in Houston, she says, would fill 10,000 beds. There are about 1,500 beds for single adults in the city today; few are dedicated to women.
The Jane Cizik Garden Place is part of a nationwide study of sober housing for once-homeless women, and Paust says she hopes it becomes a popular model soon.
Till then, there's a waiting list for Garden Place, and an acre sitting untouched beside it. Hopefully, she says, the next step is to build more housing. "There definitely is not enough of what we're doing," Paust says.