Corpus Christi Officials Cop to Discriminatory Hiring After DOJ Investigation
Asst. city manager agrees with Justice Department suit alleging police tests excluded women.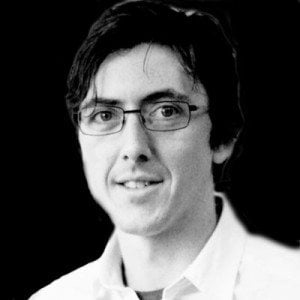 When Troy Riggs joined the Corpus Christi City Manager's office early this year, he got right to work on a plan to reform the city's troubled police department.
"I was looking at diversity and looking for, is our police force mirroring our community?" Riggs recalls. "And it turns out it does, with one glaring exception—and that was women in law enforcement."
A few days later, his suspicions were confirmed when the U.S. Justice Department launched an investigation into the city for discriminatory hiring. "I'm here two weeks and find out I'm being investigated by the DOJ," Riggs says. "It's like getting hit in the head."
Now the DOJ has wrapped its investigation, and put its findings into a suit against the city filed Tuesday. Riggs says the DOJ told the city it was coming, and that city officials agree with the allegations. "I believe the city was wrong in the past," Riggs says, "and we've got to deal with it today."
At issue is a physical fitness test for new recruits, which includes push-ups, sit-ups and two timed runs, each with a cut-off score for passing. From 2005 to 2009, according to the DOJ, 63 percent of men cleared those standards, but just 19 percent of women passed. That's a statistically significant difference, according to the complaint, which led directly to a huge inequality in hiring. The city hired 113 men for the police force from 2005 to 2011, and just 12 women.
Riggs, an assistant city manager who was the city's police chief from 2009 to 2011, says part of the problem was that the city's human resources department hired all the officers and handled all the entrance tests. He says the trouble began in 2005, when the HR department replaced its obstacle course exam with the four physical fitness tests.
Riggs says "none of the people" who created that mess are running the city today, and that last year the city changed its cutoff scores for the test. This time, one third of the women passed, and 82 percent of the men did. The city hired 18 new officers, three of them women—turns out, that's a higher rate than the national average of 13 percent.
Police departments vary in how they test men and women on physical standards. Arlington uses an obstacle course, and the same standards for men and women. Many other departments, like San Antonio PD, use cutoff scores based on age and gender norms. Dallas PD's test includes a bench press based on a percentage of the recruit's body weight.
In March, police chief Floyd Simpson told Corpus Christi's KRIS-TV the department had a long way to go, and it couldn't be as simple as two separate cut-off scores. "We won't be accused of lowering a standard. We won't be accused of double standards," he said.
But Riggs expects the suit from the DOJ to produce guidelines the city can use to create a fair process. He suspects it'll mean two separate tests for men and women, plus a long-term recruiting strategy to get more women in the police academy.
He also expects the city will have to pay a $700,000 settlement, split among women who should have been hired since 2005, and hire some number of women to the police force in the next few years. A few weeks ago, the DOJ said 18 new officers would be about right.
It's not the only time lately the Corpus Christi police have faced charges of discrimination. In late 2010, former police captain Josie Hernandez said she'd been ostracized and held back from promotions because of her age, sex and race. The city won that case, but the complaint included detailed allegations against former police chief Bryan Smith, for sexually assaulting his ex-girlfriend and driving police cars drunk.
Smith was later knocked down to commander, then sued the city over his demotion and accused officers of blackmail.
Riggs agrees the mess that preceded him in the department was "complicated." "Any time you have an organization that large you're gonna have a handful of those" sorts of complaints, he says. "There wasn't anything that seemed to be systemic." But he doesn't see a connection between those and the lack of women in the police force.
National headlines about the DOJ's suit make this sound like a Washington intervention into another classic Texas injustice. Riggs says there was nothing malicious going on, just irresponsibility.
"I don't think it was done intentionally, I just think it was poor management," he says. "But it doesn't matter how you get there if you get there."