Cornyn Supports an End to 'Hidden' Backlog of Low-Priority Rape Kits
U.S. Senator is backing a national sexual assault DNA registry, but crime lab workers don't support his measure.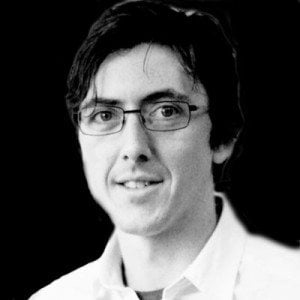 Police departments and crime labs in Texas still have a ways to go before clearing out their rape kit backlogs. Like, a really long way. Most of them haven't told the state yet how many they have, though they were supposed to do so last fall.
The trouble with the law creating a new timeline for rape kit testing is that it required more work from police and labs, but didn't provide extra funding. That's also the only way it was going to pass in the Legislature last year: totally unfunded.
Earlier this month, though, U.S. Sen. John Cornyn was in San Antonio trying to drum up support for a measure that would commit more federal money to clearing out the backlog. It sounded like just the sort of answer Texas police departments have been waiting for.
At the Bexar County Courthouse, Cornyn laid out the Sexual Assault Forensic Evidence Registry Act he plans to introduce in the Senate, which includes more grants for studying and clearing out rape kit backlogs, and a new nationwide registry of sexual assault evidence. As the San Antonio Express-News described it:
The legislation would build upon the Debbie Smith Act of 2004, which expanded the Combined DNA Index System, otherwise known as CODIS, and created grants for states to reduce testing backlogs. The SAFER Act would shift the already existing money so 75 percent of it is focused on rape kit testing instead of 40 percent, Cornyn said.
That's how it worked when Cornyn introduced the same language late last month, as an amendment to the Republicans' version of the Violence Against Women Act. As the Dallas Morning News wrote:
Cornyn's budget-neutral amendment would increase the proportion of grant money doled out under the Violence Against Women Act that would have to be directed to rape kit testing and research, but it does not specify what other programs would be cut as a result.
So it may not be new money exactly.
It's worth noting that this idea didn't just spring fully-formed from Cornyn's head.
The SAFER Act, as worded in Cornyn's amendment, is the same language introduced in the U.S. House each of the last two years by New York Democrat Carolyn Maloney. Last year, it was co-sponsored by Texas Republican Ted Poe.
Like that bill, Cornyn's amendment got support from the Rape, Abuse & Incest National Network, or RAINN, as well as the Texas Association Against Sexual Assault.
But the forensics workers who process all that evidence aren't on board. In a newsletter, the American Society of Crime Lab Directors president Jill Spriggs thanked the group's Texas members for their help dissuading their representatives. "While the intent was sound- the actual implementation of the Act would have taken funds away from processing of rape kits," Spriggs wrote.
The crime lab directors I spoke to about the new Texas law—the unfunded one that sets deadlines for testing all of a police department's rape kits—didn't like the idea that every scrap of evidence in storage was supposed to be processed and run through a database, whether or not police needed it to make a case. "I think it's unfortunate that the law has taken any police work out of this," Austin PD crime lab DNA supervisor Cassie Carradine told me.
Laying out his amendment on the Senate floor late last month, Cornyn suggested that he understood that concern, but he still wanted to see all the kits run through a dedicated national registry, connect serial rapists with their crimes across the country.
"There are two distinct types of rape kit backlogs: the well-known backlog of untested rape kits that have already been submitted for testing, and the hidden backlog of kits in law enforcement storage that have not been submitted for testing," Cornyn said. "This amendment would help us learn more about this hidden backlog and ultimately help state and local law enforcement officials to end it."