CNN Airs a Bizarre Hit Piece on Julian Castro
CNN botches story on San Antonio's solar power project by omitting key facts.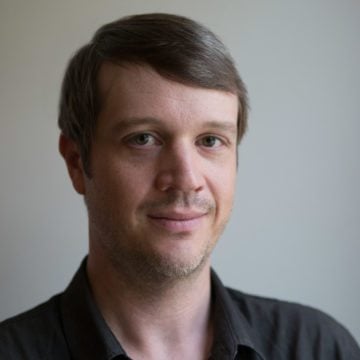 On Friday, CNN ran a seven-minute segment blasting San Antonio Mayor Julian Castro for supporting a solar power deal with OCI Solar, a South Korean company. The piece has a lot of folks who follow the solar industry scratching their heads, myself included.
I wrote a feature story this summer that focused on San Antonio's bid to build what Castro terms the New Energy Economy. I looked at the OCI deal pretty closely, so I was shocked to see CNN air such a crummy story.
The premise of the CNN story is that Castro is selling out Americans and lining the pockets of a foreign corporation. Here's how correspondent Ted Rowlands leads his piece:
"At the Democratic National Convention San Antonio Mayor Julian Castro talked about investing in the American people but his city—the home of the Alamo and the River Walk—has decided to send hundreds of millions of dollars in profits form a 25-year solar energy deal to South Korea." The chyron at the bottom of screen is even more direct: "Castro backs deal that sends millions abroad."
Now, it's true that CPS Energy, San Antonio's giant city-owned utility, inked a deal in January with Korean-owned, Atlanta-based OCI Solar after a competitive bidding process that included American companies. But, much to the discredit of CNN, the story never mentions that OCI will build a manufacturing plant in San Antonio and move its U.S. headquarters to the Alamo City. Indeed, that's what made this solar project so unique: CPS Energy and Castro required the bidders to not just submit a proposal for building a 400 megawatt solar power plant but also to lay our plans for bringing a manufacturing facility to San Antonio, along with at least 800 jobs and a capital investment of $100 million. That's about as local as it gets.
CNN never mentions this fact. Notably, CNN is very careful how it words its pot-stirring assertions. Late in the story, reporter Rowlands says, "San Antonio residents will be sending hundreds of millions of American dollars to Korea for energy over the next 25 years." [Emphasis is mine]
The way this deal is structured, like most solar energy projects, is through a 25-year "power purchase agreement." OCI will own the facility outright, allowing it to take advantage of federal tax benefits, but will sell the power exclusively to San Antonio at an agreed-upon rate. So, in a technical sense, you could say the profits from producing solar power are going to a South Korean parent company via its U.S. subsidiary. But, the deal has been praised precisely for its emphasis on local green jobs. As I wrote in my piece last year:
The key is keeping the jobs, energy, and investment local.

"It's an integrated play," says Tom "Smitty" Smith, a long-time solar advocate and director of Public Citizen-Texas. "If you did not require the local jobs, the solar panels and all the components would be manufactured in China and the benefits would be as remote as building a coal plant and buying the coal in Wyoming."
Castro's national profile has grown immensely since he gave the keynote at the DNC. He certainly should expect to be attacked for his initiatives. It's just surprising that it's CNN to deliver the first low blow.